San Pedro observes Hands across the Sand
Wednesday, May 23rd, 2018
Ambergris Caye residents joined thousands of Belizeans on Saturday, May 19th for the annual 'Hands across the Sand' in an effort to highlight the issues that threaten Belize's marine natural resources. The event is organized by Oceana in Belize and encourages Belizeans at home and abroad to love Belize and to protect its unique marine wealth for future generations to come.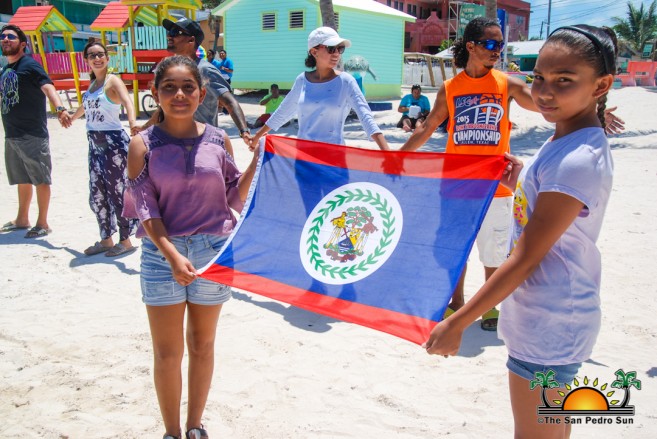 Hands Across the Sand is also hosted in other countries, rallying citizens to take part in such a worthy cause. In San Pedro Town, around 20 island residents gathered on the beach by the Central Park at midday on Saturday. The group formed a horizontal line and for about 10 minutes held hands in solidarity against unsustainable developments in Belize's marine environment.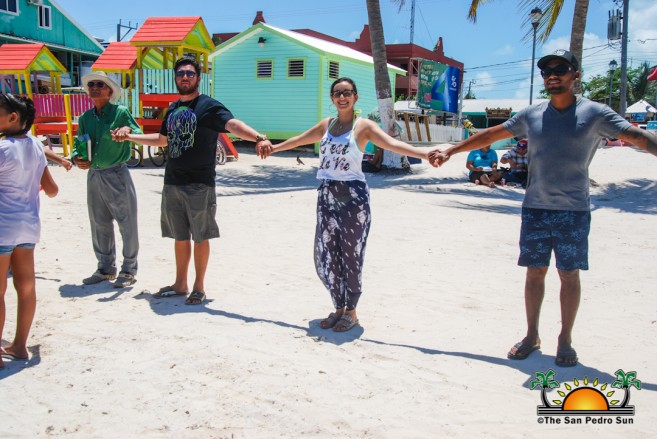 The demonstration in San Pedro included attendees from schools, tour companies and even tourists visiting the island. Many believed that the chain of joining hands across the country, and across the entire world, should never be interrupted as it is important to continue raising the awareness for the protection of the environment. A few even expressed hope that in future events, members of the local authorities can join this movement and make it a priority in their agendas.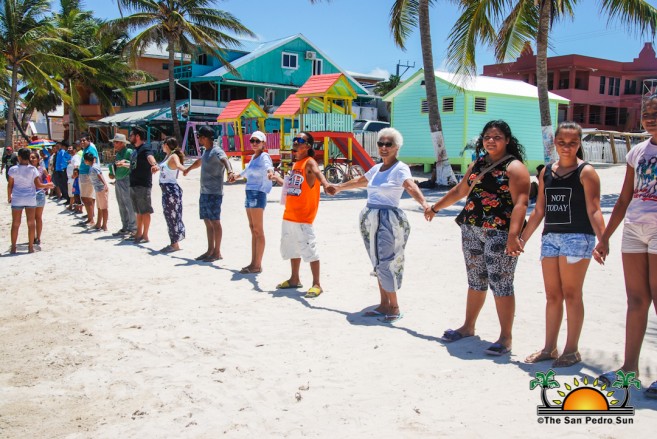 Oceana representatives implore leaders to consider alternatives for clean energy to reduce the use of fossil fuels. They remind everyone that the Belize Barrier Reef supports thousands of Belizean livelihoods, and destructive developments could negatively impact that future of many.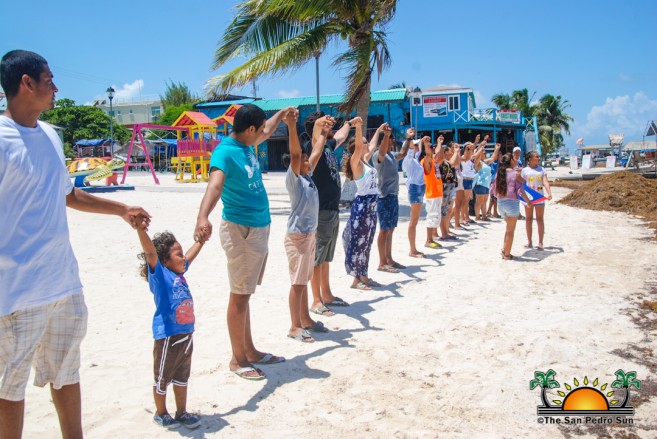 Oceana in Belize commended and thanked all participants after the event for sending a message to the country and the world that they care for their environment. They also called on the Government of Belize (GOB) to continue in the battle with them and protect the country's natural resources.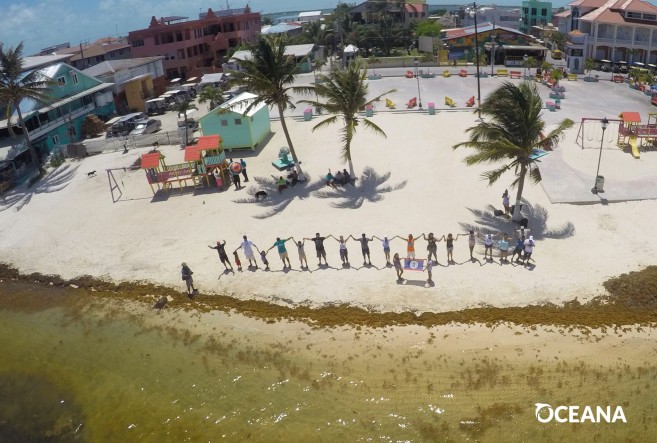 On December 29, 2017, GOB halted all exploration for oil in Belizean waters. With this decision, Belize became one of the first developing countries to turn away from oil exploration and instead opted for the protection of the sea/ environment.
Follow The San Pedro Sun News on Twitter, become a fan on Facebook. Stay updated via RSS