Public Officers awarded for years of service
Thursday, June 28th, 2018
In honour of the United Nation's Public Service Day (Saturday, June 23rd), several public officers in San Pedro Town were honoured at a social event on Tuesday, June 26th at the International Boat Terminal Lounge behind the Honourable Louis Sylvestre Sporting Complex. The social evening included the presence of Mayor Daniel Guerrero, who distributed certificates of appreciation to the outstanding government workers, particularly those that have devoted over a decade of their service to the country. The celebration also featured great food, refreshments, music and fabulous giveaways via raffles.
The event started shortly after 8PM, and after some socializing time Jorge Aldana from The San Pedro Town Council (SPTC), let a short awards ceremony. He commended all public officers on behalf of the SPTC and thanked them for their unconditional service to Ambergris Caye and the country of Belize.
Immediately after, Mayor Guerrero handed out award certificate to some dedicated public officers. There were also awards for individual departments within the General Sales Tax, Immigration Department, Police, Fire Department, Income Tax, The San Pedro Town Council and the Dr. Otto Rodriguez San Pedro Polyclinic II. Guerrero also commended all the public officers for their contribution to the community and country and reiterated his administration's full support to each one of them.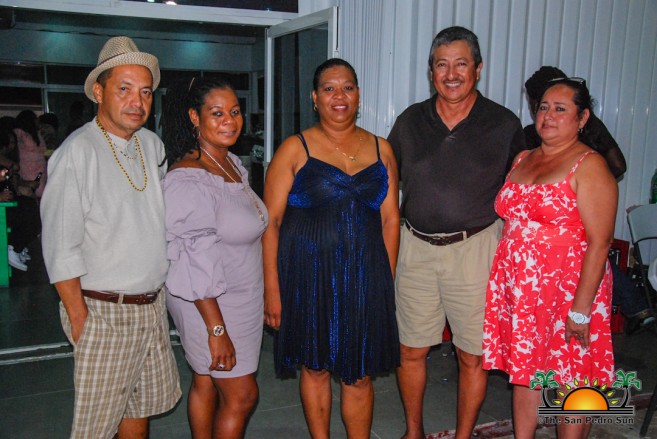 Four public officers were awarded on Friday, June 22nd in Belize City for their many years in service. Roberta Herrera, nurse at the island's Polyclinic, has been working with the Government of Belize for 15 years. Lezel Cayetano, also a nurse at the Polyclinic, was recognized for her 25 years of service in the medical field. Mariela Alvarado of the Income Tax Department was recognized for being in service for over 30 years. The fourth person to be recognized was Ramon Escobar from the Judiciary system for his 35 plus years with the Government.
After the short award ceremony, everyone was invited to continue mingling and enjoying the evening. Prizes were raffled through the event and lucky winners took home fantastic items.
Organizers for the Public Service activities on the island thank everyone who attended the event and commend them for the great job they do.
Follow The San Pedro Sun News on Twitter, become a fan on Facebook. Stay updated via RSS