Ambergris Caye Rotaract Club participates in self-defense training workshop
Monday, August 20th, 2018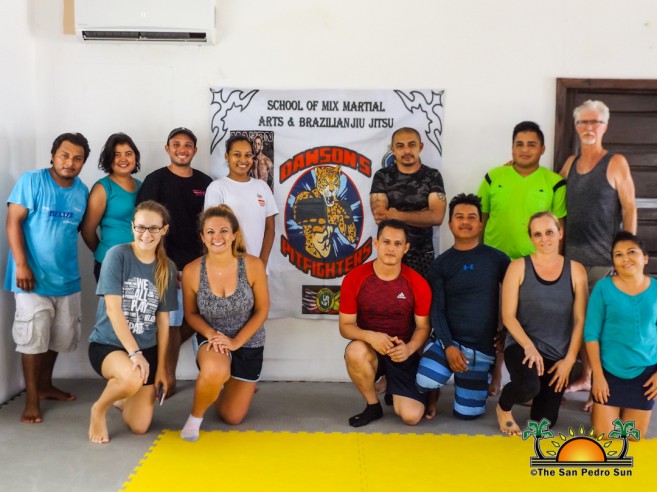 Several members of the Rotaract Club on Ambergris Caye and other island residents learned some self-defense techniques on Saturday, August 18th, during a self-defense training course provided by Mixed Martial Arts trainer Martin Dawson of Dawson's Pit Fighters Training School. The activity is part of an ongoing professional development agenda, spearheaded by the island's Rotaract Club, aimed at helping young adults in different disciplines. The self-defense session taught participants basic fighting techniques to better prepare them in any given vulnerable situations.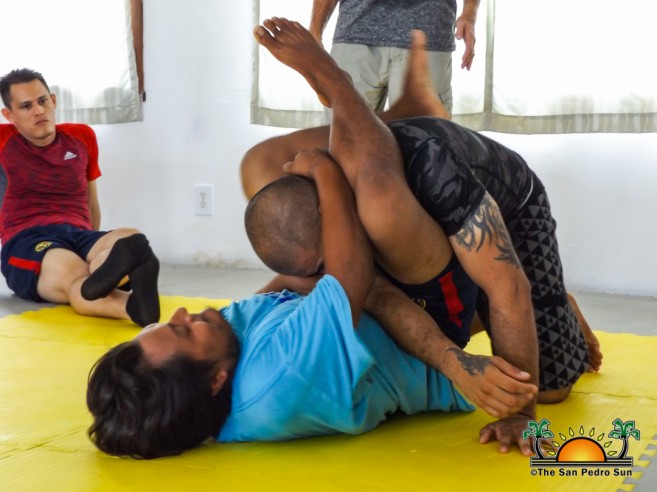 The training session was held at the Dawson's Pit Fighters training center by Exotic Caye Resort on Coconut Drive, south of San Pedro Town from 10AM to midday. Dawson taught participants how to subdue an assailant by overpowering them with Jiu-Jitsu moves. He explained that with this particular technique, strength does not necessarily play a big role, but rather it is a creative strategy to overcome an opponent.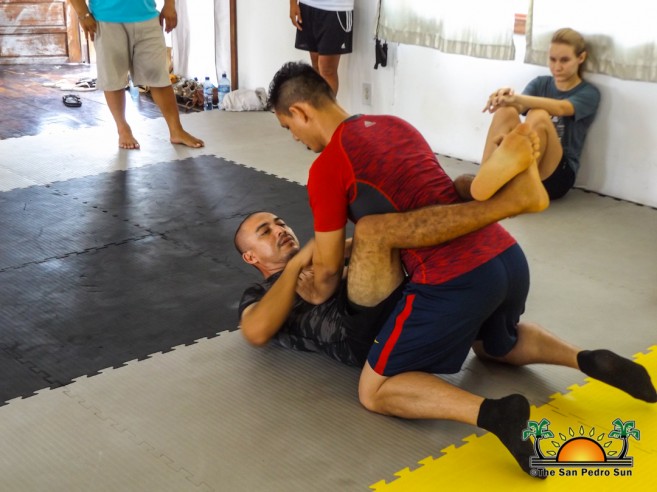 Next, he showed how to overcome an opponent using grappling techniques, including a clinch, pin, and submission hold, along with sweeps, throws, and takedowns. Rachel Jensen of Rotaract, says the Club hopes these classes help participants when it comes to defending themselves. She stated that many of the Club members may not have known how to react in such situations, but after the self-defense lessons, they might strategize and apply their new skills to get out of a potential life-threatening situation.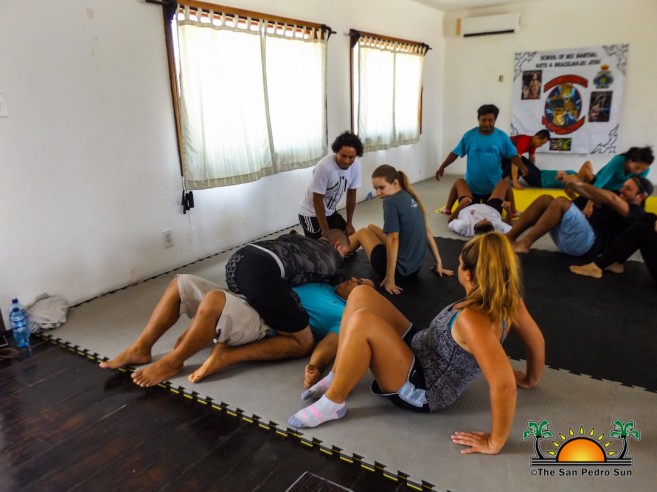 Participants are thankful for the opportunity to learn some fighting skills from Dawson, stating that they now feel better prepared to handle themselves. Participant Melissa Ayala said that she now has a better idea how to react in a threatening situation, instead of just panicking and not knowing what to do. Job Mendizabal, Rotaract President, stated that he now feels more confident after learning these basic skills during the two-hour training. Participant Francisco Mar was glad for the opportunity. "I happy I got the opportunity to learn these self-defense techniques, which can definitely help to better defend myself from any potential danger," said Mar.
The island's Rotaract Club will continue hosting similar activities on a monthly basis, as they try to ramp up a series of professional development courses for their members. An activity has already been planned for September, comprising of dance lessons, however, a date is yet to be announced.
For more information on the Rotaract Club on Ambergris Caye, email them at [email protected] or visit their Facebook page.
Follow The San Pedro Sun News on Twitter, become a fan on Facebook. Stay updated via RSS