Nayobie's Hope for Children Project assists baby Leo Chan by collecting bottle caps
Friday, November 30th, 2018
Nayobie's Hope for Children Project held a dollar and tapitas (bottle caps) drive for Baby Leo Chan Jr., who is currently battling Acute Myeloid Leukemia at the Hospital General in Chetumal, Quintana Roo, Mexico. During the drive, a total of 7,440 tapitas and $1,005 were collected in San Pedro Town on Saturday, November 24th.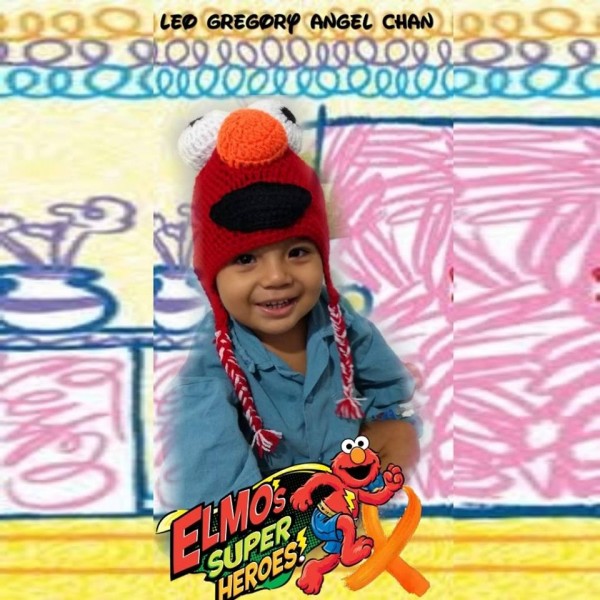 Baby Leo Chan Jr. is from Orange Walk Town, but his story resonated across social media with several island residents joining his cause. For every 1,000 bottle caps collected, the family will be granted ONE chemotherapy session through the #TapitasxSonrisas system, an initiative from the Alianza Anticancer in Monterrey, Nuevo León, Mexico.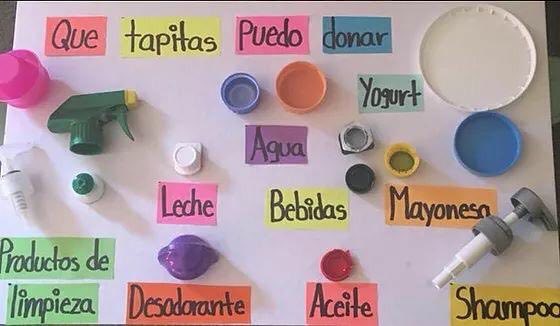 From 8AM to 1PM, a group of volunteers from Nayobie's Hope for Children Project stood in front of the Town Clock and Reef Radio collecting caps and monetary donations. Nayobie and her team were pleasantly surprised to receive such support from local businesses and the community. "Our goal was just 2,000 tapitas, but we surpassed our goal, and we thank everyone who made this possible, all for baby Leo," said Nayobie.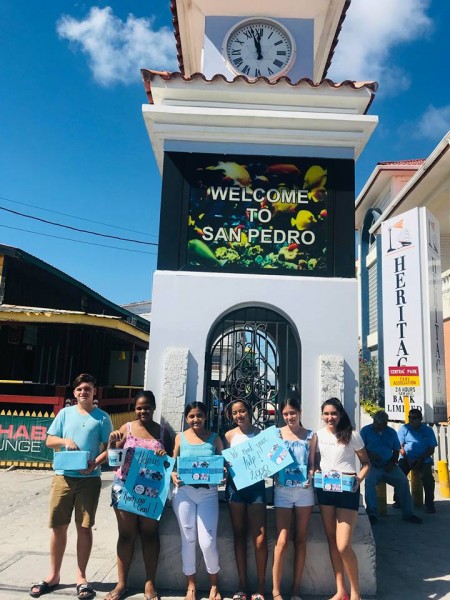 Acute myeloid leukemia (AML), also called acute myelogenous leukemia is a type of blood cancer. It is an aggressive disease in which too many abnormal white blood cells are found in the bone marrow, the soft, spongy center of long bones. In AML, myeloid stem cells (a type of blood stem cell) become immature white blood cells called myoblasts or "blasts." These blasts do not become healthy white blood cells. Instead, they build up in the bone marrow, so there is less room for healthy white blood cells, red blood cells, and platelets. Also, these abnormal cells are unable to fight off infection. Although AML is a serious disease, it is treatable and often curable with chemotherapy with or without a bone marrow/stem cell transplant.
The Nayobie's Hope for Children Project is a non- governmental organization that is headed by 15- year-old Nayobie Rivero along help from her family and friends. The organization has been around for a year now and focuses on conducting fundraisers to help unprivileged children of Ambergris Caye and sometimes even beyond. Rivero is a former Miss Chiquitita, having won the crown in 2010.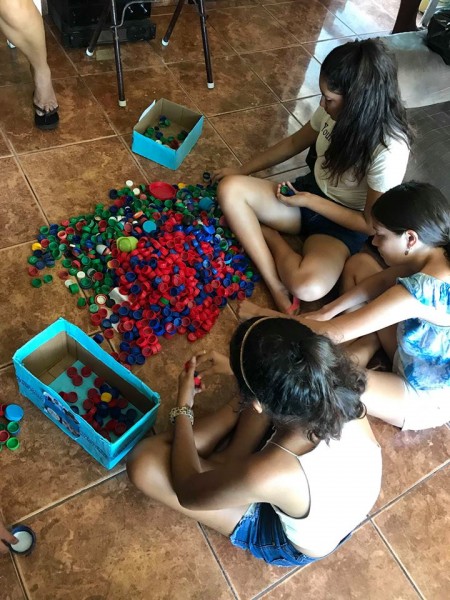 Members of Nayobie's Hope for Children Project will meet with the family of baby Leo on Saturday, December 15th to hand over the donations. Island residents who are still interested in donating bottle caps can contact Nayobie's Hope for Children Project via Facebook. Any person or business wishing to help financially, can contact Hernan Perez via Facebook or message him via WhatsApp at (501) 615-3686. For more information on baby Leo, you can follow his story via Facebook at 'Leo y Las Tapitas.'
Nayobie's Hope for Children Project would like to give special thanks to everyone who contributed to the success of the dollar/tapitas drive, including the Standard 6 class of New Horizon Seventh Day Primary School, Baby Isaac, Mrs. Consi Nuñez and her Family, Ms. Elena Chee, Ms. Priscilla Moh and her coworkers from Victoria House Resort & Spa, Ms. Betty Ann from Belize Yacht Club, Wendy Portillo, Miguel Perez, and the staff of Lily's Restaurant.
Follow The San Pedro Sun News on Twitter, become a fan on Facebook. Stay updated via RSS