Cancer warrior Xavier 'Iggy' Howells visits Belize
Saturday, November 2nd, 2019
Two years ago, Xavier 'Iggy' Howells was diagnosed with rhabdomyosarcoma, a cancer of the muscle tissue. Howells' bravery in battling the deadly disease was rewarded with a visit to Belize. Made possible by Make-a-Wish Foundation, which provides wishes for terminally ill patients. Howells and his family visited Ambergris Caye from the 23rd to the 28th of October, and spent a memorable time engaged in a variety of activities from snorkelling the second largest barrier reef, learning about the local wildlife, to eating at some of the best restaurants on the island.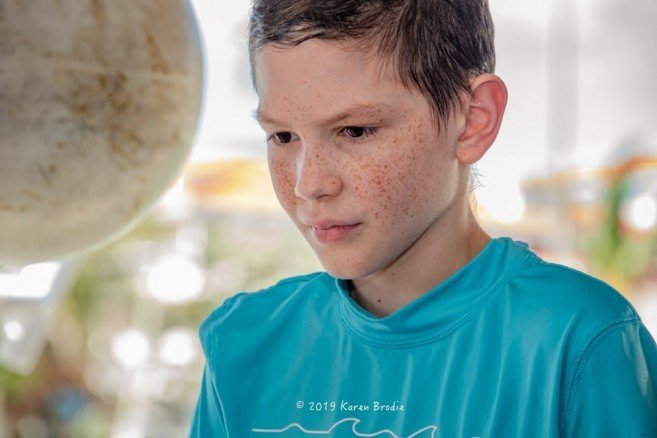 Iggy, who is now in remission after satisfactory results of his cancer treatment in July of this year, was welcomed to Ambergris Caye by Miss San Pedro 2019-2020 Litsy Castillo Guillen and members of The San Pedro Town Council. To make Iggy's stay in the country extra special, the business community on the island came together and prepared a package of activities for the Howells family. After settling at their beach retreat, the adventure began. The following day, the family was taken by Chuck and Robbie's Dive Shop for a morning snorkelling trip. They spent around four hours at the Hol Chan Marine Reserve by the barrier reef, where they swam with nurse sharks, explored the beauty of the corals and had a wonderful time. They ended the day's activities with a delicious Belizean lunch at El Fogon Restaurant.
The third day of their visit saw them leaving from Wayo's Beach Bar on a pontoon boat ride to tour the beautiful lagoon side of the island. They toured the flats off the west coast of Ambergris Caye admiring the marine life under the shallow waters. In the evening they were treated to an elegant dinner at Casa Picasso Restaurant. The following day, Iggy was treated to a fun educational activity with crocodile behaviourist, Chris Summers at the American Crocodile Education Sanctuary. Iggy enjoyed a fun-filled lesson about the island's wildlife, in particular crocodiles, which are a protected species in Belize. After learning about this majestic creature, it was time for pizza and ice cream. The Howells headed north of San Pedro Town toward the Truck Stop. They enjoyed the rest of the day enjoying the surroundings, playing games and creating memories.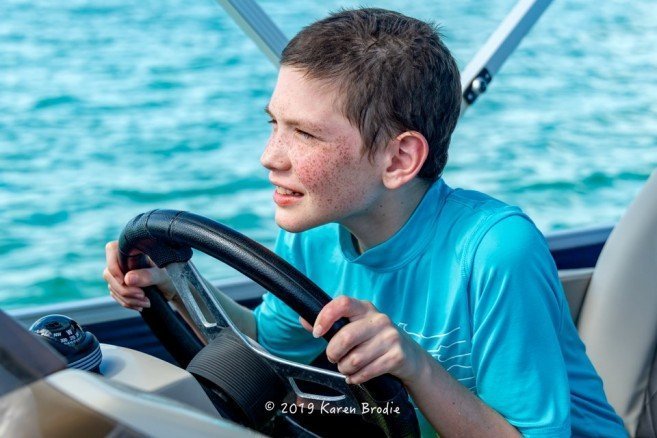 For their last day in San Pedro, the family was invited for breakfast or lunch at Estel's Dine by the Sea. They finished their visit with a warm delicious dinner at Blue Water Grill Restaurant. On Monday, October 28th, Iggy said goodbye to Ambergris Caye and flew to the Philip Goldson International Airport via Tropic Air for his international flight to the United States of America.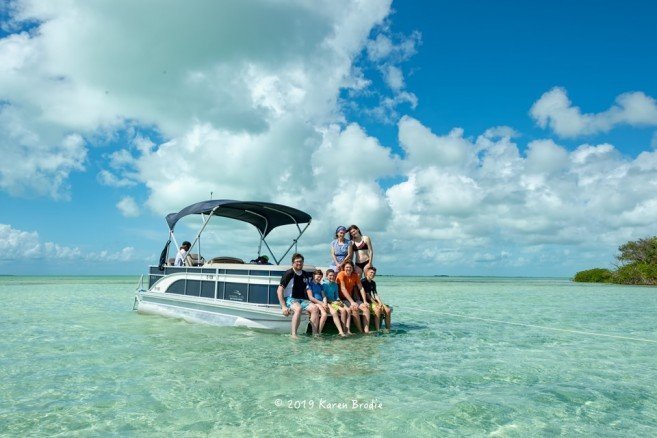 Iggy is now back home and his family is hopeful that his temporary recovery can turn permanent. He is a true cancer warrior, fighting the disease twice with aggressive chemotherapy treatments. The rhabdomyosarcoma began with a hard bruise on Iggy's thigh in early 2018, and after diagnosis he underwent treatment at the University of Minnesota Masonic Children's Hospital. The cancerous tumour was located in his hamstring muscle in his leg. After a surgery to remove it, he received radiation therapy to kill any remaining cancer cells. In August 2018, they thought the battle was over, but it was far from ending. Almost three months after, during a routine check-up, the scans revealed a mass on Iggy's lung. The disease had apparently spread. The family was devastated, but they did not lose hope.
Iggy began a new round of treatment in November 2018 and it continued until June 22, 2019. In July the final scans were done showing no signs of cancer. Thereafter the family began preparing for their trip to Belize.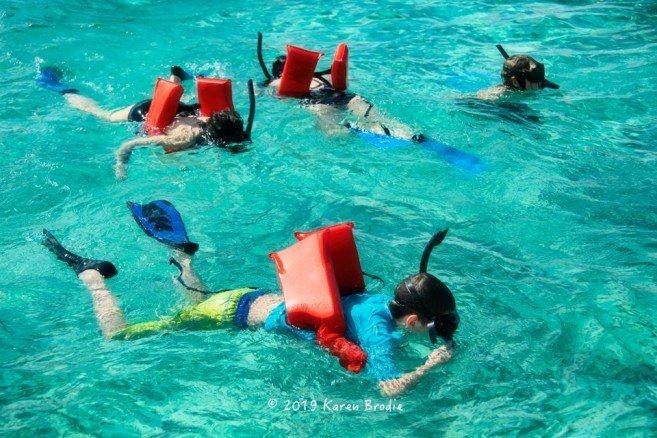 Ambergris Caye authorities and the community was honoured to be part of this unforgettable experience for the Howells. A BIG thank you goes out to all those that made Iggy's visit unBelizeable. Special recognition goes out to Michele Kirkby of B-Lease Management for getting everyone to be part of this vacation experience. Other sponsors include Stacy Blemaster, David Diaz and Paola Cobb, B-Lease Management, Tropic Air, MK Golf Cart, Cranky Cori's Catering, Chuck and Robbie's Dive Shop, Genesis Bar and Restaurant, Scott Fuson, Salt Life Village, El Fogon Restaurant, Wayo's Beach Bar, Truck Stop, American Crocodile Educational Sanctuary, Blue Water Grill, Giovanni's Taxi Service, Karen Brodie Photography, Haydee Nunez Photography, Sandbar San Pedro, Caye Mart Grocery Store, Mermaid Grocery Store, Miss San Pedro, San Pedro Town Council, Casa Picasso, Sew-What, Belize Tourism Industry Association, Melody at Belizean Melody/Paint n Splash, Estel's Dine By the Sea, and Gecko Graphics.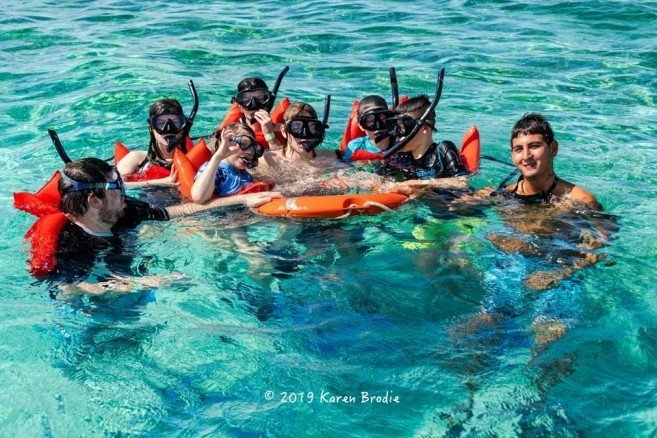 Follow The San Pedro Sun News on Twitter, become a fan on Facebook. Stay updated via RSS