Chase the Ace continues to benefit charities in San Pedro Town
Saturday, March 21st, 2020
Since its inception, Chase the Ace has donated thousands to multiple charities on Ambergris Caye. Chase the Ace is a form of lottery that gained popularity in 2013 in some parts of Canada. It is also known as 'Crown the King' and 'Jig the Joker'. While the game has been postponed amid COVID-19 concerns, organizer Rhonda Westman Brown shared with The San Pedro Sun details about how the game works.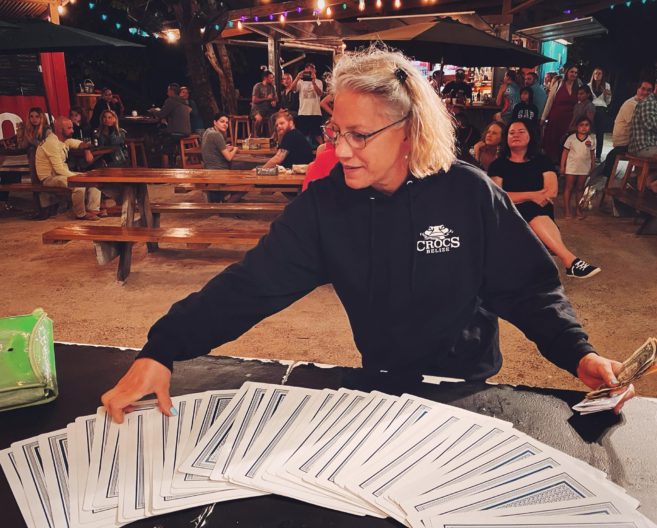 According to Brown, the rules are simple. Each day, tickets are sold for two dollars at a different location and at 7 PM, a ticket is drawn from the daily sales. The holder of the winning ticket wins 20% of the pot and gets to draw a card from the deck. Gameplay continues each day until the ace of spades is drawn. The lucky winner gets 70% of the progressive pot, the chosen charity gets 20%, and 5% rolls over to start the next round. Even if the ace is not drawn, daily winners can still win anywhere from BZ$50 to BZ$2700. The participating bars do not receive anything from the pot. Currently the bars participating in Chase the Ace are The Dog House Sports Lounge (Mondays), Wayo's (Tuesdays), Crazy Canucks (Wednesdays), Sandbar (Thursdays), Crocs Sunset Sports Bar (Fridays), the Truck Stop (Saturdays), and Rum Dog Bar and Grill (Sundays). So far, over BZ$14,000 has been donated to the American Crocodile Education Sanctuary, Rickilee Response and Rescue, and the San Pedro AIDS Commission. When the game resumes, the next charity to benefit will be Holy Cross Anglican School.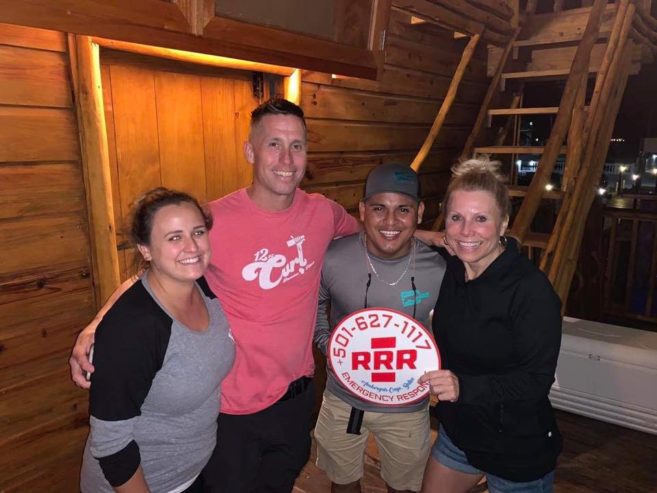 Brown started the game after seeing the success it had in Canada. She said, "I thought it would be a good way to raise funds for charity." She also believes that it has united the San Pedro community. "I think the game has brought a lot of the business owners together, provided a significant amount of money to help charities and has driven a mix of Belizeans, expats and tourists to come together to try to win." Chase the Ace plans to resume in November and the public can receive updates about them game through the official Chase the Ace San Pedro Facebook page.
Follow The San Pedro Sun News on Twitter, become a fan on Facebook. Stay updated via RSS