Belize Bus Association announces national shutdown; James Bus Line and Westline Bus Co. continue operating
Monday, April 6th, 2020
As COVID-19 (Coronavirus) continues to make its presence in Belize, and the current National State of Emergency is slowly bringing the country to a halt, many services are now limited to the general public. On Sunday, April 5th, most bus companies across the country ceased operations. The only bus companies that continue operating are James Bus Line, which runs from Punta Gorda, Toledo District to Belize City, and Westline Bus Company operating from the Benque Viejo del Carmen Town in the Cayo District to Belize City.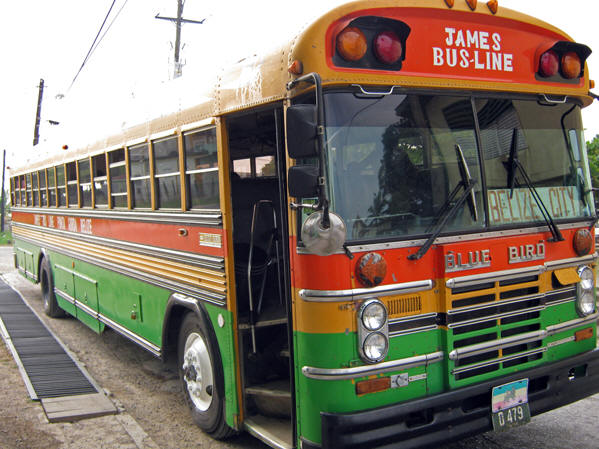 The announcement to discontinue the runs was announced by the President of the Belize Bus Association (BBA), Thomas Shaw, on Saturday, April 4th. According to Shaw, the bus companies will cease operations mainly because the business is not feasible, and they are running at a loss. He stated that all members of the association would go on a shutdown, jeopardizing many commuters who depend on public transportation.
However, two bus companies decided to continue operation amidst the threat of Coronavirus and running at a loss. Westline Bus Company stated on their Facebook account that they had relied on the daily working commuters 'essential services.' The company added that due to their customers' loyalty for the past decade, they could not turn their backs on them. "They and the country need us. We will continue to absorb the losses," part of their statement read.
Westline's schedule can be seen below: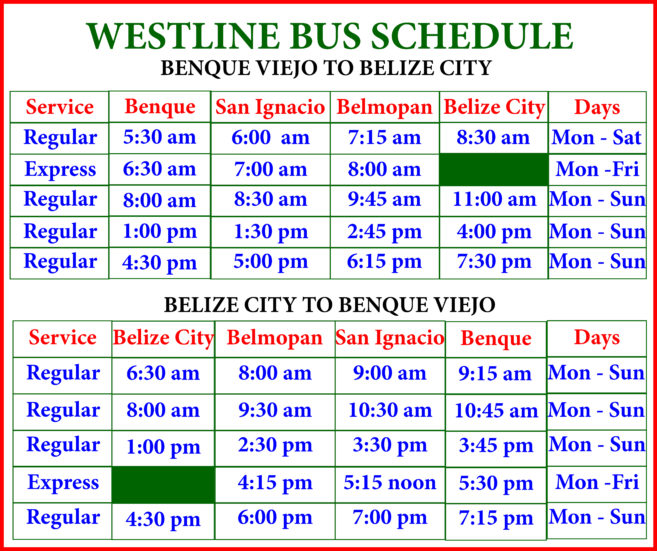 James Bus Line indicated that although they are running at a loss, they assist a few, including essential workers, to reach their destination. The company stated they would continue providing their services as per the schedule below: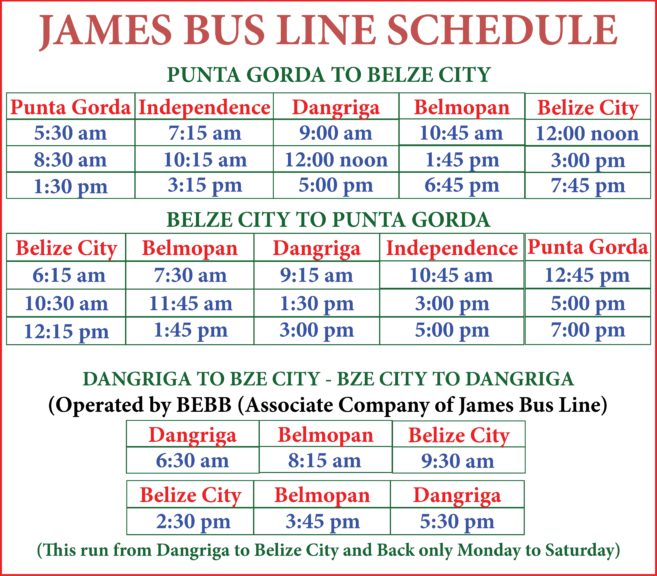 BBA is looking forward to a support package from the Government of Belize during this crisis. According to the association, they are seeking assistance with fuel expenses as it represents a large portion of their daily costs to run the buses.
Follow The San Pedro Sun News on Twitter, become a fan on Facebook. Stay updated via RSS