69 more mainland residents evacuated from the island
Thursday, April 9th, 2020
Early on Thursday, April 9th, 69 mainland residents were evacuated from Ambergris Caye, after being screened and cleared to return to their communities of origin. The return of people to the mainland was coordinated between members of the Ministry of Health (MOH), Ministry of Human Development and the National Emergency Management Organization. These persons have been stranded on the island since March 23rd, when they lost their jobs because of the abrupt halt in the tourism industry, triggered by the pandemic COVID-19.
Public transportation to and from the island has been suspended up to today, and in an effort to help those more vulnerable get back home, where they may be better off, a screening process has been taking place to properly select them. According to Dr. Javier Canul from the Dr. Otto Rodriguez San Pedro Polyclinic II, the group that left today had signed up with the police and at the San Pedro Town Council. He also explained that residents from the Cayo District are not eligible at this moment to be evacuated from the island because that district is on lockdown. After two new cases of COVID-19 were reported from San Ignacio Town on Monday, April 6th, Prime Minister Right Honourable Dean Barrow declared the entire district under quarantine.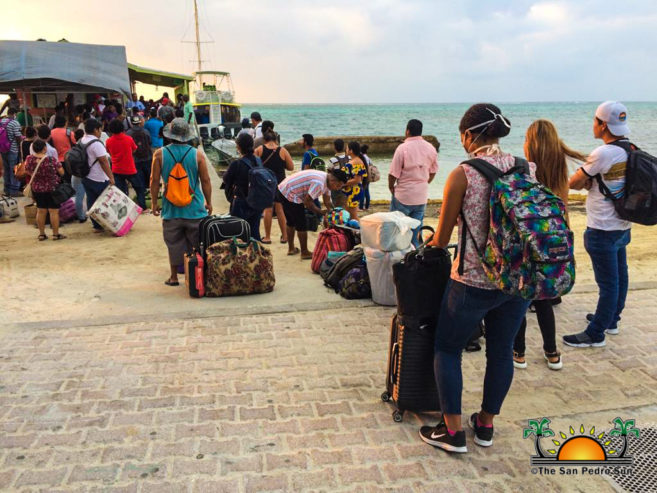 As early as 5:30AM, people began arriving to the municipal dock by the Central Park to get in the chartered vessel. As people waited in front of the dock, Dr. Canul began calling names from a list. Once a person's name was corroborated via an identification document, he or she was handed out a letter declaring that they had been properly screened and allowed to travel. According to organizers, from the 101 persons approved to leave, only 69 showed up. Each one of these individuals had been interviewed and medical checks were conducted and therefore cleared to return to their mainland homes.
The boat left en route to Belize City; among the passengers were police officers and MOH staff. A list of their names has been sent to the police in their respective areas of origin to make sure they quarantine themselves for 14 days.
There are still more persons waiting to be evacuated to their communities on the mainland. To assist those that continue to be stranded on the island, organizers are planning to have another vessel by Saturday, April 11th. Up to now, about 200 persons have been successfully evacuated from the island.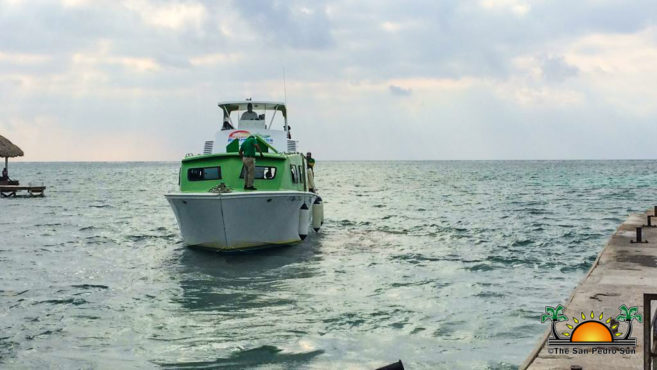 In the meantime, the Belize Government continues to emphasize that Belizeans must remain calm; fear is the most dangerous contagion. The most effective action each Belizean can take to secure the safety of themselves, their families, and the country is to follow the hygiene rules. Washing hands with soap and water, using a sanitizer if necessary, covering a cough or sneeze, trying not to touch the eyes, nose or mouth, and immediately dispose of tissues if used to cover a cough or sneeze.
Remember to stay updated on official information concerning COVID-19. Visit the Government of Belize Press Office website at www.pressoffice.bz; or the Facebook pages for the Ministry of Health, the Director of Health Services, and the Government of Belize Press Office; or call the Ministry of Health's hotline at 0-800-MOH-CARE.
Follow The San Pedro Sun News on Twitter, become a fan on Facebook. Stay updated via RSS