State of Emergency regulations relaxed further after a month without cases of COVID-19
Thursday, May 14th, 2020
In a virtual press conference on Thursday, May 14th, Prime Minister Right Honourable Dean Barrow updated the nation regarding COVID-19 and announced further relaxation of restrictions associated with the current State of Emergency. Some of the topics he touched on included the use of recreational areas, the operation of open-air dining areas, limited religious congregations, and stated, "a July 1st re-start for international flights, is the hope for us all," suggesting that the Philip S.W. Goldson International Airport (PGIA) could open in July.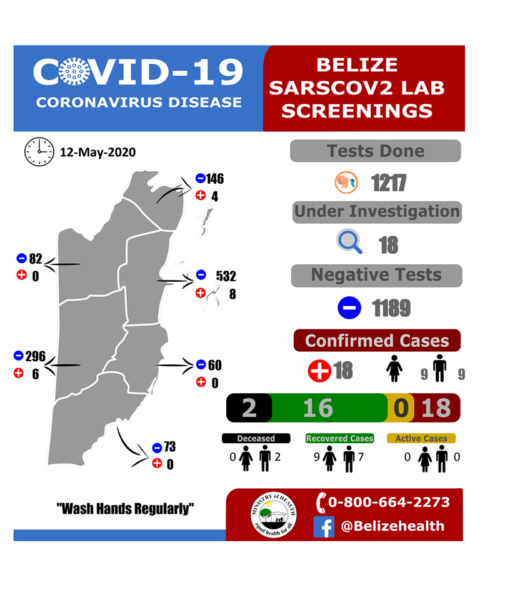 Prime Minister Barrow highlighted that Belize has now reached 31 days without reporting a new case of COVID-19. The country confirmed only 18 cases between March and April, with two deaths and 16 successful recoveries. "Belize is now one of only 12 countries and territories in the entire world to be currently COVID-19 free," said Barrow. "That is quite an achievement and I want to immediately congratulate all Belizeans, but in particular the essential service workers, especially all the medical personnel."
Barrow stressed on the fact that while it has been an achievement, it is not yet safe to declare victory, as the disease is still active in nearby countries. He warned about how easily things can change with the possibility of regression or how quickly a second wave of COVID-19 could overtake Belize. He added that the easing of restrictions regarding the State of Emergency is not permission to violate the other important prohibitions that still remain in place, such as social distancing and curfew.
The Prime Minister introduced the new changes in the stringent measures under the state of emergency, while asking Belizeans to continue being cautious, in order to avoid any possible new set of cases.
In an effort to encourage domestic tourism, the use of beaches, sea, rivers, and pools at hotels is now allowed. The general public can go swimming in rivers and the sea while observing social distancing, and no big crowd gatherings are permitted.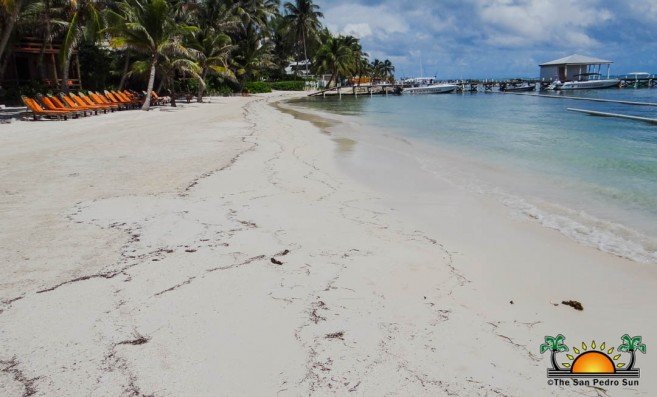 Hotel restaurants were initially only allowed to provide room service under the last state of emergency. The new regulation now allows patrons/guests to eat at these restaurants under the condition that they count with an outdoor seating facility. Barrow said that tables need to be six feet apart and not more than ten persons should be accommodated at any given time.
In the case of all open-air restaurants across the country, they will be allowed to operate once the new Statutory Instrument comes into effect on Friday, May 15th. A series of protocols is also being prepared for the operation of these restaurants, which will also follow the same conditions as hotel restaurants.
Cross-district movement is allowed now, so people can visit restaurants, hotels, and recreational areas.
The use of face masks will now be excluded when exercising outdoors.
Churches can now open under the condition that no more than ten persons can be at a given service. Barrow said that this threshold could be raised within the upcoming weeks.
Belizean border-jumpers will continue to face criminal charges and imprisonment of three months at the Belize Central Prison on the first offense and up to one year after a second offense.
 Opening of international airport and repatriation of Belizeans stranded abroad
According to the Prime Minister, they are hoping that the PGIA can re-open by July 1st. However, this is tentative and it all depends on the situation with COVID-19. Barrow said that they do not want to undo the success in containing the deadly virus. They will continue monitoring the improvement of the situation in nearby countries like Guatemala, Mexico and Belize's top tourism market, the United States of America, where the number of cases is still very alarming.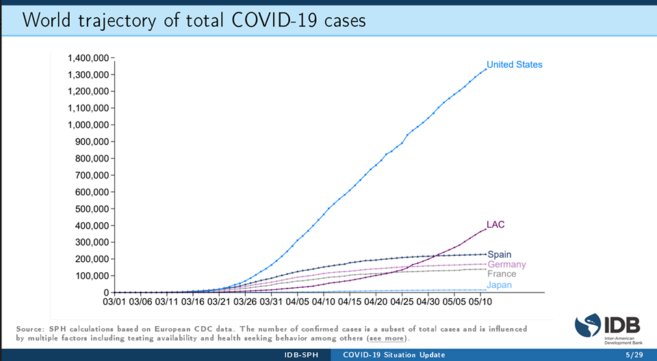 Belizeans stranded abroad, who may want to head back home can now start the process by writing to the Ministry of Foreign Affairs or any of Belize's embassies or consulates. They will need to indicate how and when they plan to head back to Belize. When they arrive in the country, these Belizeans will be subjected to a mandatory 14-day quarantine in a designated quarantine facility, at their expense.
The government is currently looking at securing rapid testing. When this mechanism is available, it is to be installed at Belize's borders to detect anyone with COVID-19 symptoms. The other option would be a type of documentation from the traveler proving that he or she has been screened and is free of the disease.
Follow The San Pedro Sun News on Twitter, become a fan on Facebook. Stay updated via RSS