San Pedro Hot Meals have delivered over 10,000 plates of food to islanders in need
Saturday, June 6th, 2020
Chef Maresha Reid and proprietor of Pirate's Treasure Restaurant and Pirate's Not-So-Secret Beach Bar have been leading a feeding program, San Pedro Hot Meals, since March when the COVID-19 pandemic left hundreds of islanders jobless and with limited resources. Reid, along with volunteers and supporters, decided to bring hot meals to those most affected and to those who are currently struggling to feed themselves. As of Wednesday, June 3rd, the feeding program, offered three times per week, has served over 10,000 plates of hearty meals to the most vulnerable in San Pedro Town.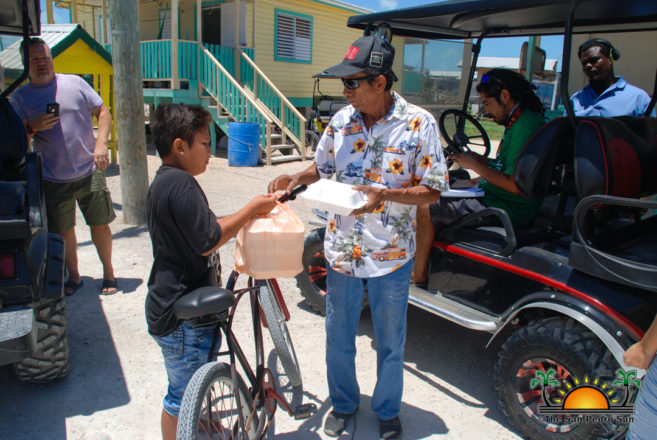 Every Monday, Wednesday, and Friday, Reid and her team meet by Pirate's Treasure Restaurant north of San Pedro, where they prepare, pack, then deliver the hot meals around lunchtime. The beneficiaries are carefully identified and contacted via telephone when the distribution of the meals will be taking place. The areas where these are delivered include San Mateo, Boca del Rio, San Juan, and San Pedrito. The families assisted in these subdivisions have lost their jobs because of COVID-19, which crushed the island's main income stream: tourism.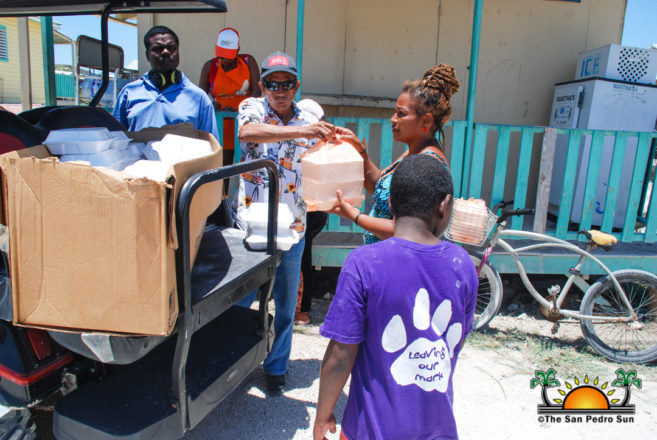 San Pedro Hot Meals has been successful so far thanks to donations of food supplies. Reid told The San Pedro Sun that she feels very proud of this milestone, delivering over 10,000 plates of food. Reid added that she never expected to receive such an extent of assistance from the local community and foreign supporters. "Now that I have hit this amazing milestone, I feel I can keep accomplishing more and keep helping those in need," Reid said. Some significant donations in the form of vegetables, grains, and meats, among others, have come from the Mennonite community in the Orange Walk District.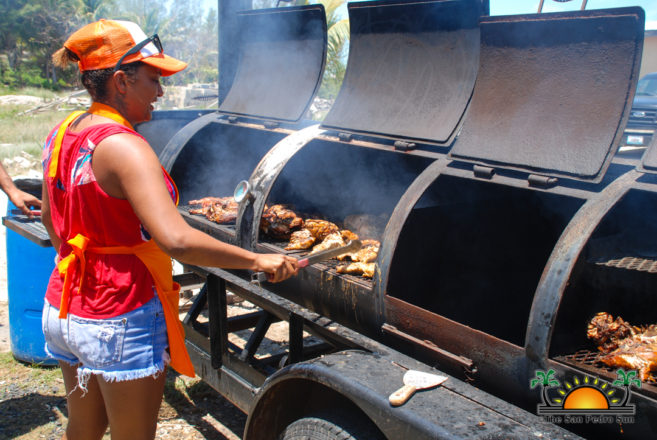 Reid thanked everyone who continues to support the feeding program, attributing the key of success to unity. According to her, unity brings positivity, which is needed during this world crisis everyone is facing. She pledged to keep the program going with everyone's support, and as long as it can be done. A BIG thank you goes out to Jason Gilbertson, Janet Williams (her Mother), Mike Catzim, Marlon Calderon, Aaron Edwards, Emilio Rodriguez, Marina Espinoza, Goyito Cobb, Joe, Raul Rodriguez, James Johnston, and Abner Cardenas. Also, special thanks go out to everyone who has been donating via the GoFundMe page.
Reid also acknowledges the great work of fundraising organizers like Kimberly Wylie and Christopher Burkey. Any interested parties in the position of donating can send a WhatsApp message to 665-5794 to contact Reid and find out how they can support the San Pedro Hot Meals feeding program.
Follow The San Pedro Sun News on Twitter, become a fan on Facebook. Stay updated via RSS