Opinion: We need more support and empathy during COVID; say no to ignorance and hate!
Friday, August 7th, 2020
While there are many symptoms that are attributed to COVID-19 positive patients, including shortness of breath, extremely high fevers, body aches, loss of sense of smell and taste, there is one that isn't mentioned. The mental distress – primarily caused out of fear of ostracization, prejudice and sheer ignorance of one's fellow citizen – can be just as difficult to deal with. It is a completely unnecessary side-effect to COVID, yet it seems to have become the most prominent.
San Pedro Town is under quarantine due to an alarming spike of cases, after months of being free of COVID. However, if we look back to the reactions spurred upon the first case on Ambergris Caye, the level of hate and vitriol unleashed upon the victim, and the demands for her identity was alarming. Belizeans were practically clamoring for blood. One would have thought that COVID was never going to make it into the country, despite being bordered by countries now collapsing under the pressure of their case numbers.
The current spike in cases has brought about another wave of fear, and once again, the online bullies are out by the dozen. There is a difference, however, in the San Pedro residents, especially the patients. At press time, three people have openly declared their COVID-positive status, informing their friends and acquaintances on Facebook.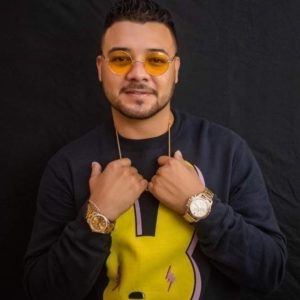 The first to do so was Abner Diaz, also known as the very popular DJ Smallz. On Friday, August 7, 2020 at 10:20AM, he announced via Facebook. "I am finally here to tell you all that YES I am COVID-19 Positive…I just got my results so that's why I didn't post anything before. So, to you all out there just please wear your mask wash your hands and keep safe." The San Pedro Sun spoke to Diaz, who shared that he is doing well. He is isolated and will continue to be so for the next 14 days, while hydrating. He did say that prior to his diagnosis, he experienced flu-like symptoms, including cough, headache, fever, loss of appetite, and even had some issues with his eyes. Diaz says he cannot pinpoint where he could have contracted the virus, as his job requires him to be actively social. However, he is confident that he is on the way to recovery, and he thanks his family and friends for their support.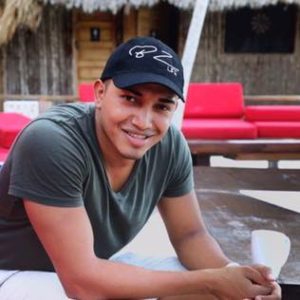 Around 1PM on that same day, Ever Zelaya, bar manager, also announced that he had tested positive. "I am sharing this in public to help others. I have been feeling very well, almost like I don't have it so don't panic. A very important thing I want to say, stop sharing information about others saying they are infected, because bullying…it's not [good]…You are not a superwoman or superman, you never know when you can get it. This virus doesn't discriminate…rich, poor, etc. Unfortunately, the island of San Pedro has been affected too much – as well as the whole country – so let's support each other. This is for all my Belizean people: we can do this. Wear your damn mask, social distance, and always wash your hands and you will be okay!"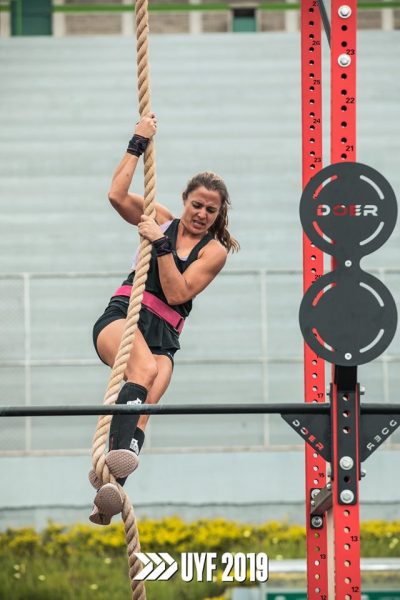 Marisa Murphy-Guerrero, an active member of the community, mother of three, and CrossFit coach & athlete also announced her diagnosis on Facebook. Unfortunately for her, the symptoms have been a lot harder on her. "Prior to being symptomatic I was feeling well. Normal. There was nothing to indicate that COVID symptoms were about to hit me…I coached morning classes at the gym on Monday and was in good health. I took my temperature before each class, as I did for all members who attended the gym. I sanitized my hands regularly and sanitized the equipment between each class. My business partner and I had already made a decision that we would make that our last day and close the gym 'til we knew what was happening on our island.
My fever first began when I was at home. Since then I have not left my house other than to visit the clinic for my initial test and the next day to have my oxygen levels checked due to shortness of breath. I have been quarantined and isolating in my room at home, trying to recover.
Those that know me, are aware how strict I have been about the wearing of my mask (and that of my kids too). In fact, I wore a mask out before it was even compulsory to do so. I always have a hand sanitizer in my purse and use it regularly. However, I obviously wasn't as careful as I thought I was because now I'm in my bed writing this.
Covid-19 is a nightmare. I know there are many people who suffer no symptoms at all but I'm not in that category. I've never felt this sick before. I've never lain awake all night too afraid to close my eyes because I felt like I wouldn't be able to get enough air in. The headache is like 10 migraines all in one. The backache is like deadlifting 250lbs with really bad form. And the fever is ridiculous – so high that you sweat through your clothes, yet you're shivering and cold all over. But there's another symptom that many don't mention and that's the mental health struggle and emotional pain that's made so much worse by all those that are posting such hateful things or gossiping cruelly about those that are sick. I get it – if you know you're sick and you still go out there recklessly putting others at risk then yes, you kinda suck as a member of the community, but aside from that nobody purposely gets sick or spreads it to others.
Please San Pedro, protect yourself and your family. Wear your mask. Wash your hands. And then go wash them again. Don't go out unless you have to. And assume that everyone you meet has the virus – they may very well do. As this second wave hits us I pray that we all fully recover and quickly, and that we all learn our lesson and are even more careful than before."
To further compound Marisa's comments, STOP THE BULLYING AND IGNORANCE. Covid-19 is here, and we simply must do our part to avoid contracting it or spreading it. Nobody purposely gets sick or purposely spreads illness. Gossip, fear-mongering and bullying is cruel, unnecessary and the last thing this community needs at this time. There is absolutely NO NEED to know who has COVID-19. The fact that some will announce their status is commended, but those that keep their status to themselves should be respected equally too.
Bear in mind that your actions as a bully could keep many from getting tested out of fear of ostracization. They could then unknowingly be spreading the disease that may well make its way to you.
May we all remember that we are a resilient people, and that kindness, empathy, and as a last resort, silence, is the best recourse as we move forward in a time with COVID.
(Cover photo/art by Gaspar 'Gach' Guerrero)
Follow The San Pedro Sun News on Twitter, become a fan on Facebook. Stay updated via RSS