Live & Let Live campaign survey probes national values, equality and discrimination in Belize
Tuesday, September 22nd, 2020
The controversial Equal Opportunity Bill (EOB) is not the only movement created to see a legislation passed and provide Belizeans from all walks of life with equal opportunities. There is another initiative known as Right Insights, which led a public opinion survey on a range of issues in the country, including national values, attitudes toward marginalized groups and views on discrimination.
The survey was held in January of this year, around the same time when consultations regarding the EOB were being held. The survey was under the Live & Let Live campaign and covered the Cayo, Belize and Orange Walk Districts. Borge Y Asociados was the polling organization in the survey, which saw 616 interviews across those districts. The survey could not be extended to the other districts due to COVID-19.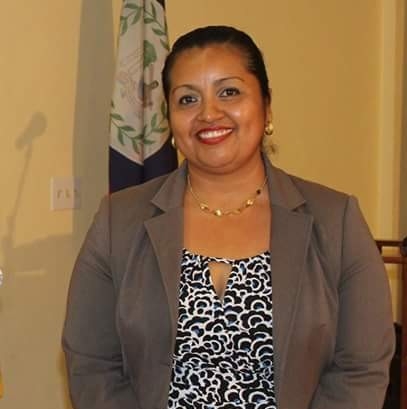 According to Director of Right Insights, Dr. Minerva Pinelo Alvarez (right), the project is to find out how tolerant the communities are toward issues about women, children, persons with disabilities, and lesbian, gay, bisexual, and transgender (LGBT) Belizeans. Dr. Pinelo Alvarez said that the survey revealed overwhelming support toward the mentioned group of persons. According to her, about 93% of respondents believe that treating women with respect means ensuring that they can work and go about all aspects of life. The survey also found out that a majority of persons participating support legislation that prohibits discrimination in employment, public places on the basis of sex, disability, sexual orientation and gender identity.
Additionally a majority of participants in the survey said they are likely to support the introduction of laws banning discrimination against LGBT people. They agreed that women, people with disability and gay people in Belize are treated unfairly. "We found mothers with children who are transgender and had to accept things in society and cope with what society tells them about their children," said Dr. Pinelo Alvarez. "Women who had been discriminated at the workplace, when they became mothers or when they applied for a vacancy they were told it was a job females can do." She added that there are many things to be enforced when it comes to tending to persons with disabilities. For example, the transportation system does not cater to persons with disabilities or improve their lives as they struggle in the community. Dr. Pinelo Alvarez added that these are unprecedented times, and stigma, along with discrimination against the most vulnerable members of the society must not be allowed. Everyone should have access to healthcare and other essential services. "Now, more than ever, it is a time for compassion and good neighbourliness, if we are to address the new challenges before us."
The project also produced five stories featuring Belizeans sharing their stories. To view CLICK HERE.
Government decides not to table EOB Bill
Dr. Pinelo Alvarez believes that there has not been that conversation on how to make the necessary changes in the community and that the bill could have been a good starting ground. "[But] it was overshadowed by picking at one aspect of the bill," said Dr. Pinelo Alvarez, "It is a conversation that needs to happen, but we need more of the public to voice their opinions."
The bill was to be tabled at the Sitting of House of Representatives on Wednesday, September 16th, but a day before Cabinet decided not to proceed with it. Prime Minister Right Honourable Dean Barrow explained that his administration rescinded at the last moment when Bishop Philip Wright of the Belize Council of Churches informed him that his organization would not support the bill. Barrow said they would not go against all the churches, thus, the proposed legislation has been shelved until perhaps after the General Elections in November.
In the meantime, Right Insights is asking the general public to sign this pledge and help pave the way to a conversation toward more solution-driven approaches to fighting discrimination. To sign the pledge please click HERE.
To further understand the work done by Right Insights visit http://liveandletlive.bz/.
Follow The San Pedro Sun News on Twitter, become a fan on Facebook. Stay updated via RSS