San Pedro mourns the passing of its first Mayor, Don Gilberto 'Chico' Gomez
Monday, September 28th, 2020
On Monday, September 28th, San Pedranos woke to the news that the father of their township, Gilberto 'Chico' Gomez had passed away. Gomez was the first Mayor to govern San Pedro Town as a municipality. Don Chico, as he was affectionately known, is considered a true pioneer for his contributions to San Pedro's development, from expanding the local fishing cooperative, introducing the tourism industry, and lobbying for the transition from village to town in 1984.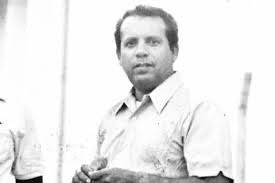 Under Gomez' guidance, the Caribeña Fishing Cooperative reached a level of great productivity and different marine products (lobster, and fish) began to be exported from the island. Gomez is also accredited for the introduction of tourism to San Pedro. He was also a founding member of the Coral Beach Hotels on the island. During this time, Don Chico was the Chairman of San Pedro Village. However, he saw potential in the community to become a town, and he worked towards this goal and became San Pedro's first Mayor when the island community transitioned to townhood.
In 1984, November 27th San Pedro was declared a town. The declaration ceremony was attended by then-Governor General Dame Elmira Minita Gordon, Area Representative Honourable Louis Sylvestre, and most of the residents on the island. An interesting fact to note was that during the first year of township, there was no salary for the Mayor or Councillors. Thereafter, the Mayor and Councilors received approximately $40 a month.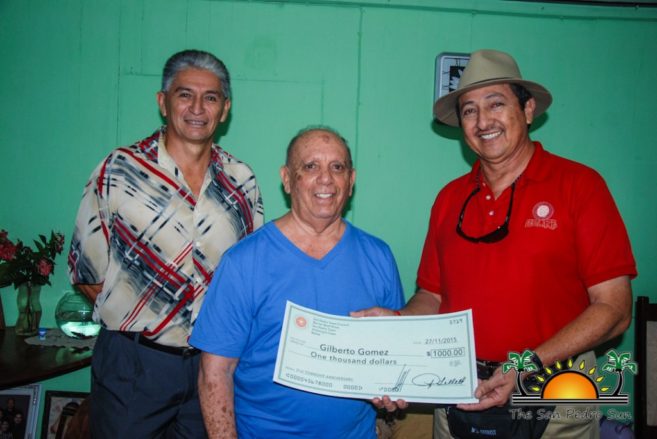 Every year on Township Day, Gomez would be visited by the Mayor-in-office to honour his contributions to the community. In most of these special visits, monetary tokens were presented to Gomez by the San Pedro Town Council (SPTC) administration. Gomez had been ill for some time, and his health had recently deteriorated.
His passing elicited reactions from official authorities in the SPTC as they sent their condolences to the Gomez family. The People's United Party (PUP) also extended their deepest condolences, acknowledging his achievements and contributions to the development of San Pedro. The PUP noted that Don Chico's footprint will be remembered and cherished for generations to come.
Don Chico will be remembered as a man who loved his town, and its people along with her traditions. The San Pedro Sun joins the island community in extending our sincerest condolences to the Gomez family and friends.  He will be dearly missed, especially by his wife Addy Gomez and their two children Sergio and Marlena Gomez. He will be laid to rest on Tuesday, September 29, 2020. Descanse en Paz Don Chico!
Follow The San Pedro Sun News on Twitter, become a fan on Facebook. Stay updated via RSS