SPTGA thanks donors for supporting their pantry program
Wednesday, November 4th, 2020
Throughout the current pandemic, and even after the tourism industry re-opened in Belize, the San Pedro Tour Guide Association (SPTGA) continue to look after their members via a pantry program. Currently, they are helping 200 individuals with food items weekly. As such, the SPTGA takes this opportunity to thank the many donors who continue to support the program that has been assisting since May of this year.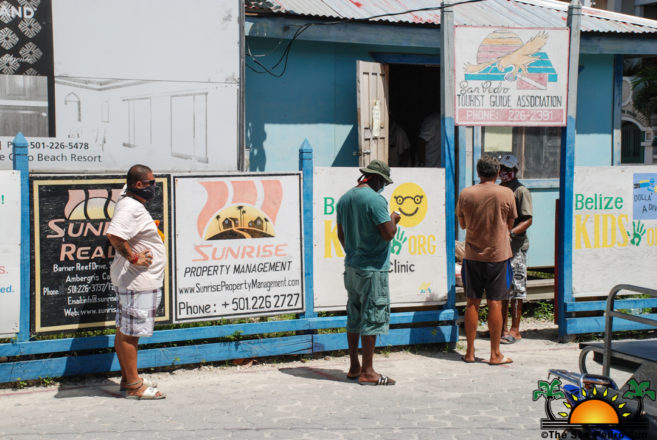 SPTGA's President Philip 'Billy' Leslie is grateful for the different stakeholders and individuals who have supported the pantry program this far.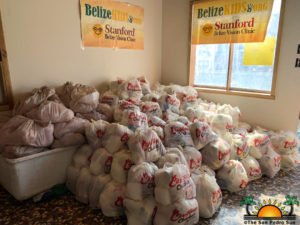 On behalf of the association members, they thank the following businesses/persons: Cayo Rosario Investment Group, Casa Pan Dulce, Caribbean Tours, El Dorado Supermarket, Oceana, Suya Tours, and Incumbent United Democratic Party Standard Bearer for Belize Rural South, Manuel Heredia Jr.
The tour guides thank the SPTGA for their efforts to assist them in this critical time. They hope that in the months ahead, tourism returns to its normalcy. That normalcy is even more uncertain now, as infections connected with the deadly virus continue to rise. However, the SPTGA said they would continue assisting their members as much as they can.
Anyone able and wanting to help with the pantry program can contact SPTGA's president Leslie by calling +501-610-3507 or visit https://belizekids.org/covid-food-drive/.
Follow The San Pedro Sun News on Twitter, become a fan on Facebook. Stay updated via RSS