Gyms re-open on the island under strict health restrictions
Wednesday, February 3rd, 2021
After being ordered to shut down for almost a year, gymnasiums across Belize open on February 1st under the recently amended COVID-19 Quarantine Regulations. The new regulations allow access to gyms by appointment only, restrict capacity to 50%, limit to one hour, and everyone must adhere to the mandated health protocols (proper sanitization, mask-wearing, and social distancing).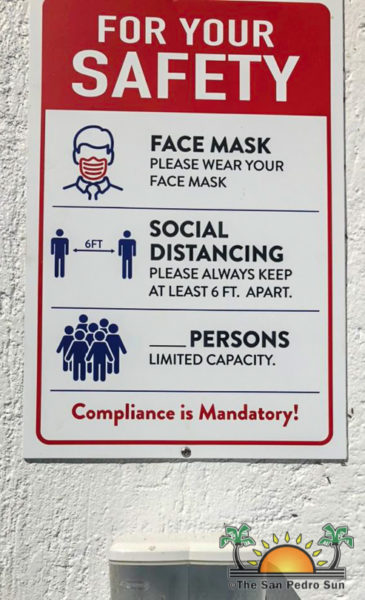 Following the closure of gyms in March 2020, the re-opening of these fitness centers in San Pedro Town was more than welcome as health and fitness are especially important to islanders. When the re-opening of gyms was to occur in November 2020, preparations were made to get back to business. It was almost a fatal blow to gym operators after it was further postponed due to a spike in COVID-19. As of Monday, some gyms on the island have re-opened under the same management, while others are reportedly under new administrations and staff.
The pandemic has changed the way gyms are accessed by its customers. One gym south of downtown, San Pedro Fitness Club, greets members/customers with informative signs reminding them of the COVID-19 regulations such as facemask wearing and social distancing. There are hand sanitizers readily available, and before accessing the machines, the individual's temperature is measured, and the time of attendance is registered at the front desk.  To observe social distancing, only two persons are allowed at the front desk, and while inside the gym, only six users (50% capacity) can be at any given time. The usage of the equipment is limited to one hour. According to management, every machine is correctly sanitized after every session. Appointments are highly encouraged and can be made by calling 614-2891.
Some of these regulations are applied at another gym in downtown San Pedro. At Belize Fitness, temperatures are read, and attendance is logged on. This gym is also only allowing 50% of attendance to observe social distancing adequately. Some of their machines have been blocked off to ensure the six feet between every user. Proper sanitization is required after each use, and for this, disinfectant and rags/paper tissue is provided. According to the management, it has been challenging, but they are pleased to be open once again and continue providing the same services as before, including an open space for working out and specials on protein shakes available in the gym. For more information or appointments, calls can be made to the phone number 608-4736.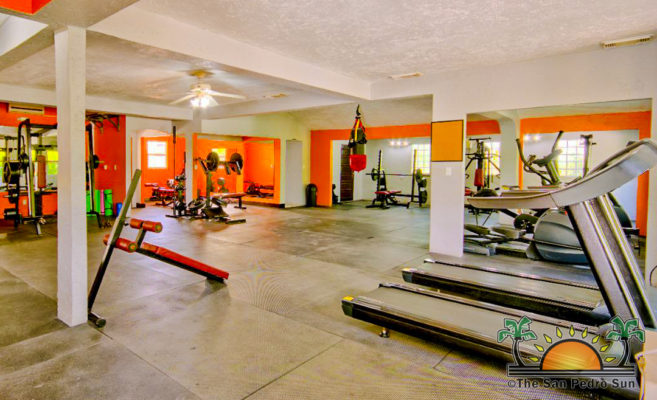 The current COVID-19 regulations will last for a month, and depending on the situation with the virus, further relaxations can be expected, or stricter measures applied. One of the reasons gyms were given the green light to open under protocols is the decrease in COVID-19 cases. Nevertheless, the public is advised to continue adhering to the health safety measures, proper hand hygiene, mask-wearing when in public places, and practicing social distancing.
Follow The San Pedro Sun News on Twitter, become a fan on Facebook. Stay updated via RSS