Island teachers hold peaceful protest ahead of next week's national strike
Friday, April 23rd, 2021
As the national budget debate begins on Thursday, April 22nd, a nationwide strike is set for Monday, April 26th, as announced by the Belize National Teachers Union (BNTU). The union denounces corruption, demanding good governance and rejecting the 10% salary cut and increment freeze proposed by the government. In San Pedro Town, teachers have shown their solidarity protesting on the streets. On Thursday, April 22nd, they again took to the streets to demonstrate their dissatisfaction with the present administration.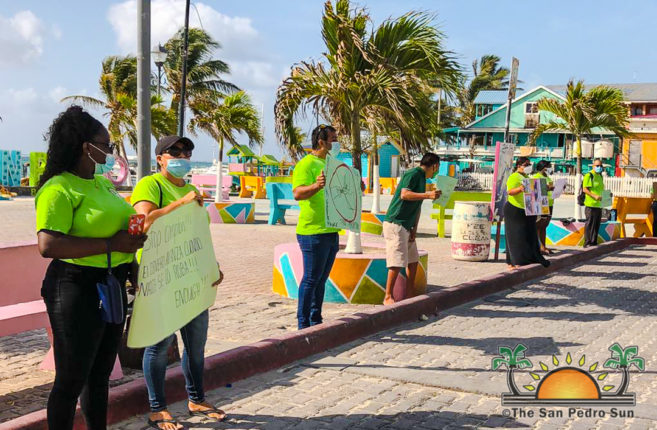 At 8AM several teachers convened at the Central Park to protest. They took posters with messages such as 'no salary cuts,' 'we work hard to support our families,' 'good governance, no corruption,' and 'no to corruption.' The teachers marched down Barrier Reef Drive and onto Coconut Drive by Tropic Air, where they sang and continued protesting. Many residents passing/driving by blew their horns, encouraging them to continue with their efforts.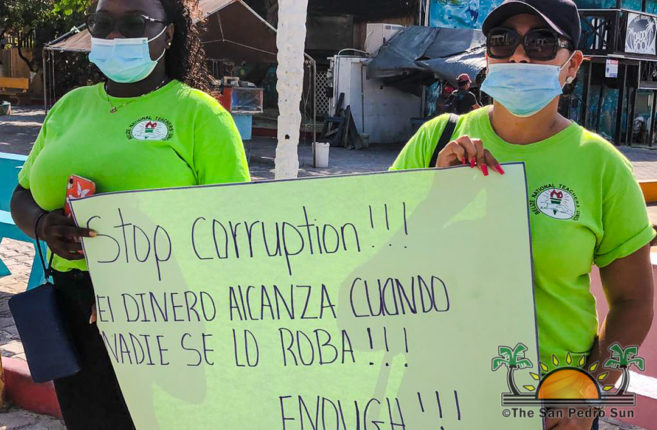 BNTU representative on the island, Helen Melendez, said that they would continue supporting the national movement spearheaded by their leader Senator Elena Smith. Other protests on the island have demanded the government to collect unpaid taxes from large companies instead of cutting teachers' and public officers' salaries. Teachers said again that the salary cut could not be afforded by many of them. It may sound minor, but it will significantly affect their lives as they continue to struggle in the current pandemic. Teachers also believe that it will be difficult to provide additional services to students if their salaries are reduced.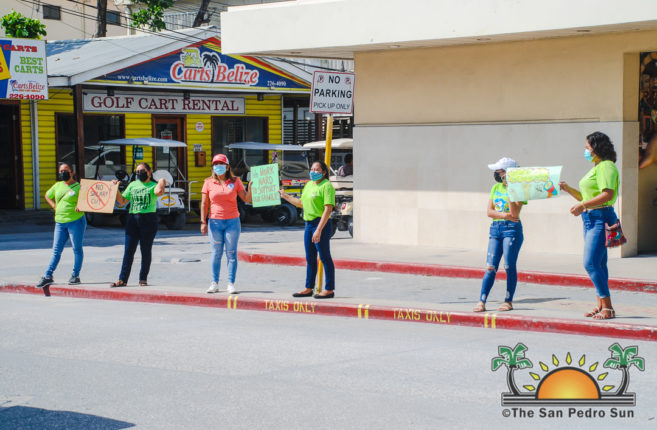 Although the movement is joined by other groups such as the Association of Public Service Senior Managers, and the Public Service Union, only teachers have participated in San Pedro.
The planned national strike on Monday was informed to the Ministry of Education via a letter. The demands are for the government to resume negotiations to address the current economic crisis with workable and reasonable solutions. Despite their differences with the government, the BNTU remains committed to working with its partners to yield an amicable solution to the current situation before the national budget for the fiscal year 2021-2022 is approved.
Follow The San Pedro Sun News on Twitter, become a fan on Facebook. Stay updated via RSS