Blood drive held in honor of baby Everlett Sturmberg collects 29 pints
Tuesday, May 25th, 2021
In honor of baby Everlett Sturmberg, the Belize Red Cross-San Pedro branch had a blood drive on Saturday, May 22nd, and collected 29 pints of the vital liquid. The drive took place at the Dr. Otto Rodriguez San Pedro Polyclinic II. A dollar drive was also conducted by volunteers collecting a total of $213.91.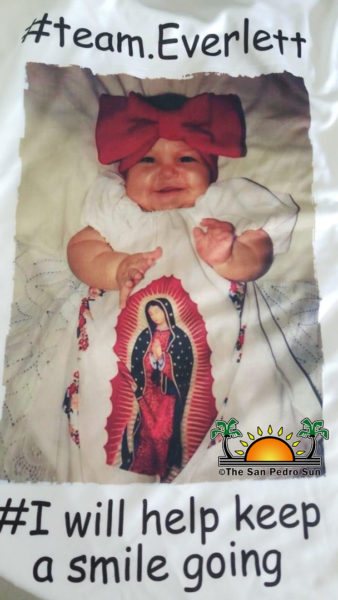 Between 8:30AM to 4:30PM, several islanders made their way to the clinic to donate blood. According to organizers, the response to the blood drive was satisfactory, and from the 40 persons showing up, 29 were eligible to donate. Blood drives in San Pedro Town are common, and this practice throughout the year collects healthy supplies of blood to save lives in case of emergencies. However, this time was even more special because it was in memory of a baby girl, Everlett Sturmberg, who was ill and unfortunately passed away.
Everlett was born with spina bifida, which led to hydrocephalus, often known as water on the brain. It means that there is extra fluid in and around the brain. This additional fluid can cause the spaces in the brain, called ventricles, to become too large and swell inside the head. Symptoms include paralysis. Spina Bifida has no cure, but many treatments are available to help manage the disease and prevent complications.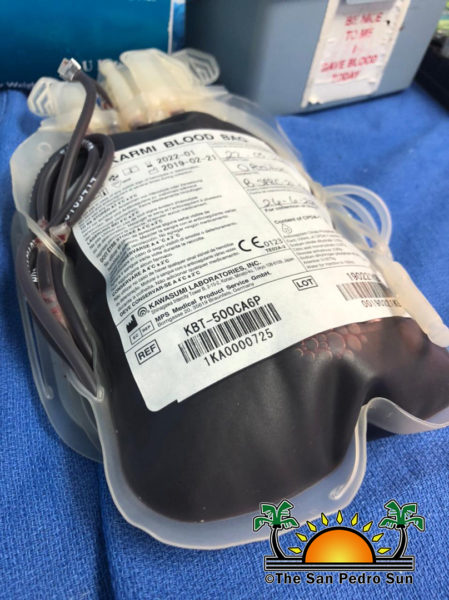 The Red Cross branch on the island thanks everyone who came out to donate blood and contributed in any possible to host the blood drive. A BIG thank you to the sponsors, the volunteers, and the medical staff. The island's Red Cross Branch reminds the public that for blood emergencies, Ashty Dennison can be reached via text at 615-4300, with the name of the person in need, blood type, amount, and name of the medical center where the patient is located.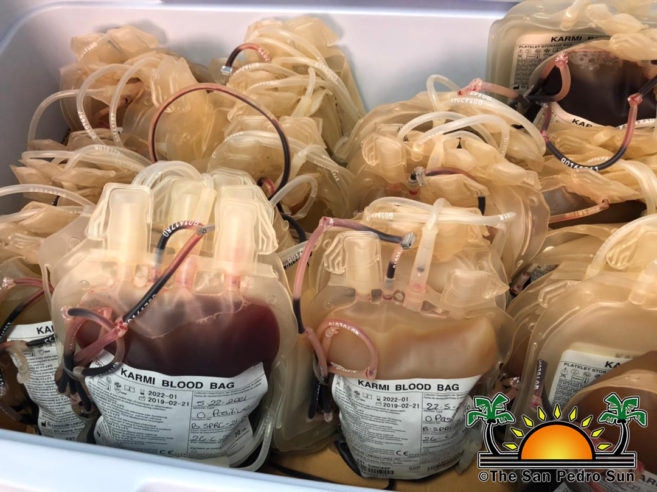 The blood drive also included an HIV testing station. Organizers plan to offer this service at every blood drive.
Follow The San Pedro Sun News on Twitter, become a fan on Facebook. Stay updated via RSS