Supt. Henry Jemmott is laid to rest in his hometown of Dangriga
Sunday, June 13th, 2021
On Saturday, June 12th, the late Police Superintendent, 42-year-old Henry Jemmott was laid to rest with an official funeral in his hometown of Dangriga in southern Stann Creek District. Funeral services were held at the Sacred Heart Roman Catholic Church under full official protocol provided by the Belize Police Department (BPD).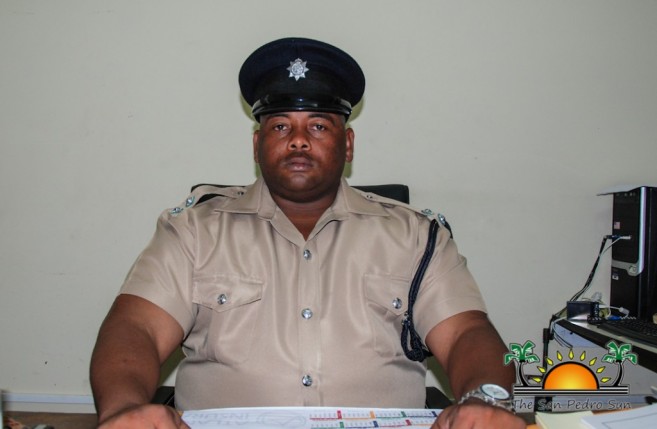 The event was attended by the top brass of the BPD, minister the Honourable Kareem Musa was there as well as the Dangriga's police formation and police officers from across the country. Jemmott, a father of five children and a well-known senior cop was described by those close to him as a great friend and the most supportive human they ever met.
Jemmott's long- time friend Chef Sean Kuylen had the privilege of delivering the official eulogy for the fallen superintendent. According to Kuylen, Jemmott was an exemplary person, a family protector and irreplaceable friend. He remembered him as very diligent student, well discipline and proud of his Garifuna culture. Jemmott also had a tremendous love for sports and drumming. That dedication was transferred to his policing career where he climbed the latter with the aim of someday becoming the Commissioner of Police.
The senior officer was no stranger to San Pedro Town, where he served as the Officer in Charge for three years (2016-2019). Another of his long-time friends, Francisco 'Panny' Arceo, travelled to Dangriga and paid his respects. Arceo said he and Jemmott shared the same love of fishing. Arceo said they would always be out at sea fishing, making memories he will never forget. He was one of the last persons to
see Jemmott alive. Hours before his unfortunate end, Jemmott and Arceo had been on a long fishing day and were planning to head out to sea the following day.
Jemmott lost his life in the early hours of Friday, May 28th, when he was fatally shot in the head. He was socializing on a pier with the partner of Lord Michael Ashcroft's son, Jasmine Hartin, when the unfortunate incident occurred. Hartin claims she shot him accidentally with his own service pistol, when Jemmott asked her to hand him the gun that had been placed on the pier. Hartin was arrested, charged for Manslaughter by Negligence, and remanded to the Kolbe Foundation-Belize Central Prison for eight days. On June 9th, her attorney team secured a BZ$30,000 bail from the Supreme Court in Belize City.
She has since moved to the Cayo District, where she is to report daily to the San Ignacio Town police station and will travel to San Pedro whenever her presence is required at the San Pedro Magistrate Court.
Follow The San Pedro Sun News on Twitter, become a fan on Facebook. Stay updated via RSS