Island authorities to implement measures after an increase in traffic accidents
Thursday, July 15th, 2021
Traffic accidents are becoming an issue in San Pedro Town, mainly north of town, where over the past few days, the traffic department, first-aid responders, and police have responded to a series of accidents. A number of these incidents are linked to motorists driving under the influence of alcohol and speeding. As a result, the San Pedro Town Council, along with the transport department and the local police formation, are working on rules to tackle the issue.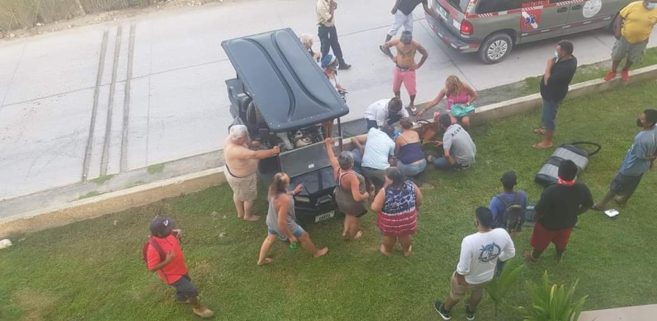 According to Mayor Gualberto 'Wally' Nuñez, they are taking the matter seriously before more accidents take place. The plan is to install more checkpoints, in this case, on the northern road, which sees a heavy load of traffic, particularly on weekends. Many islanders and tourists visit the Secret Beach area, and it is during the rush heading back to town that these accidents occur. Nuñez also said that there would be stricter penalties when it comes to drinking and driving. Another option is to also place more speed bumps on the road. These and other measures are expected to be announced soon by the local authorities.
The San Pedro Police formation will further enforce the penalties on those caught driving under the influence of alcohol. Tickets will be issued, and if these are not paid, violators could be arrested and taken to court. A suspension of the driver's license can also be the ultimate penalty for repeated offenders.
The Rickilee Response and Rescue team, along with other responders such as EMT Abner Bacab, were busy over the weekend responding to several persons, both locals and tourists, involved in golf cart accidents. Some of these took place at a curve in front of the Mara Laguna condominium complex, where on Saturday, July 10th, two separate accidents were registered within hours of each other and. Some of the persons involved in the accident received minor injuries, while others had to be airlifted off the island to Belize City.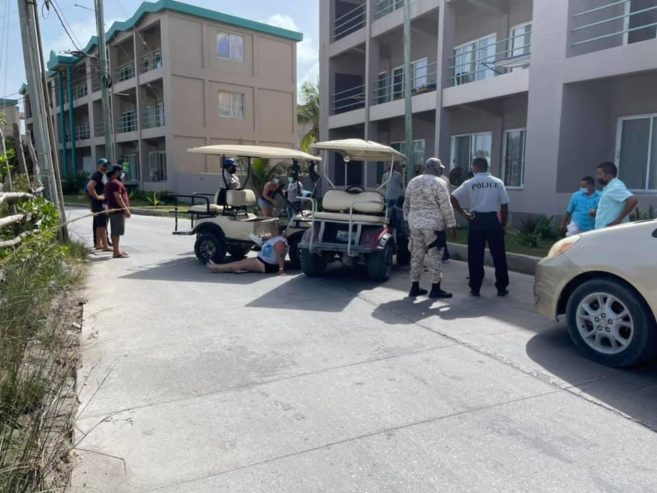 One of the most critical incidents, on July 7th, was when a female tourist sustained extensive head trauma after falling off of a golf cart. She and her husband were traveling back from Secret Beach when the accident happened. Triple R was there to assist, and when she was taken to Ambergris Hope Clinic, her condition was deemed critical. The tourist was transported via air to Belize City. However, her injury was too severe, and the following day she was airlifted to the United States for medical treatments not available in Belize.
The cause of the accident was suspected to be due to drinking and driving.
The local authorities asked the motorists to be responsible and drive with caution. If you drink, do not drive, think about your safety and that of others.
Follow The San Pedro Sun News on Twitter, become a fan on Facebook. Stay updated via RSS