North Ambergris Caye residents join forces to rehabilitate northern road
Monday, August 2nd, 2021
On Friday, July 30th, a community grassroots project came to fruition with the beginning of the much-needed rehabilitation of a section of the road in Northern Ambergris Caye. The project saw over 20 business and property owners from the northern part of the island joining forces. With the support of local authorities and partners, more than $200,000 in contributions, materials, equipment, and personnel were collected to repair the deplorable road.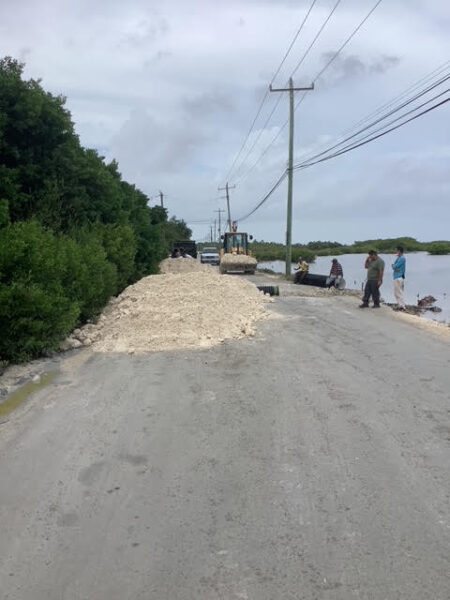 The idea to take care of the road was born about six weeks ago when some upset business and property owners residing in the area concluded that 'enough is enough' and something needed to be done to fix the road's condition. The goal to figure a way on how to renovate the road was set in motion and resident Richard Gross, co-owner of Casa Rana, with support from Mayor Gualberto 'Wally' Nuñez, local businessmen Fidel Ancona, Ray Flint, Mike Coleman Construction, Chris Medrano, and 20+ property owners from northern Ambergris Caye put all hands-on deck and started working.
The works started in the Matachica resort area, where two large culverts were installed. The work will continue until the section of the road heading north from the Secret Beach turnoff to La Beliza Resort is adequately repaired. According to Gross, this is a fantastic example of how almost any problem can be solved when the community comes together to fix it.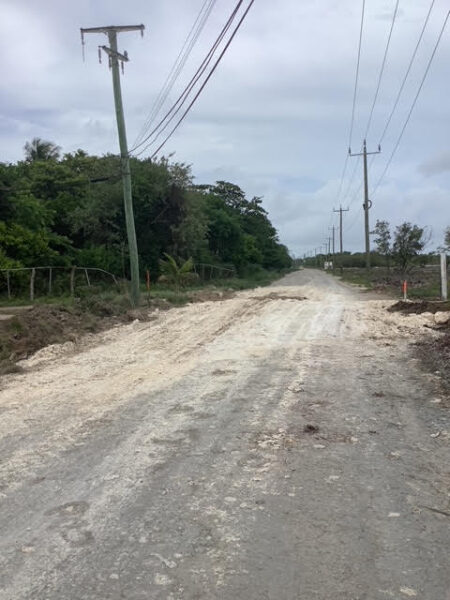 Northern Ambergris Caye is not as developed as the central and south part of the island; however, it is home to several beach resorts and residents, both ex-pats and Belizeans. In 2014, a portion of that northern road was cemented, beginning from the Sir Barry Bowen Bridge to Mile 4 just after Belizean Shores Resort. The second phase of the project was reportedly to follow, but it never got started.
The road is exposed to wear and tear from constant traffic and the weather. During the rainy season, it becomes rutted with holes and, in some areas, almost impossible to traverse. After the current renovation, the road condition is expected to significantly improve and make the driving, transportation of goods, and even hotel guests an effortless and smooth experience.
Additional contributions are still welcome so that the road can be maintained year-round. Doners can contact Richard Gross at [email protected].
Follow The San Pedro Sun News on Twitter, become a fan on Facebook. Stay updated via RSS