Many benefit from Mobile Lands Clinic in San Pedro Town; Caye Caulker next
Saturday, August 7th, 2021
On Friday, August 6th, the mobile lands clinic in San Pedro Town hosted by the Department of Lands and Surveys concluded. Held at the Angel Nuñez Auditorium, the two-day event headed by Minister of Natural Resources Hon. Cordel Hyde and Area Representative Hon. Andre Perez assisted hundreds of residents, who had tried for years to sort out their land issues with no success. The initiative managed to purge a lot of irregularities. Although many walked out with a sense of accomplishment after clarifying their doubts, permission to purchase their property, and validation of their land titles, the job is far from over. Another mobile clinic will be needed in the future to continue addressing the remaining land problems in San Pedro. Still, before that takes place, the upcoming clinic will head to the sister island of Caye Caulker.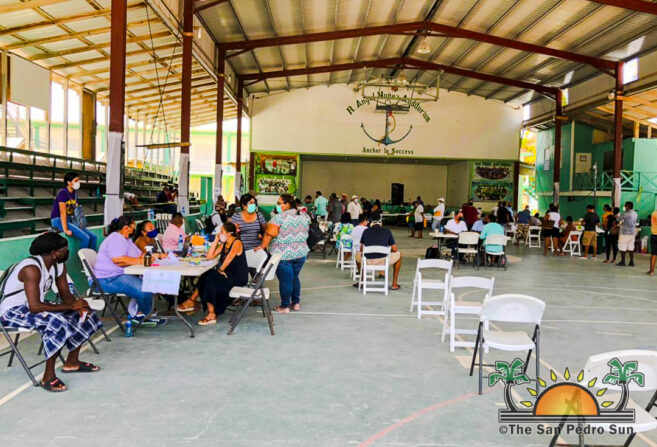 No date was provided for the visit to Caye Caulker, but Area Representative Perez said that hicaqueños are also in great need of assistance as they have suffered with their land problems. Perez said the mobile land clinic in San Pedro helped a large number of residents, was historic, and quite a success after mobilizing the entire Department of Lands to San Pedro. "We need to do more, but it is a start for right now," said Perez. One clear thing is that a branch for the Department of Lands is needed in San Pedro. However, that could not be promised based on the current health and economic constraints the government is experiencing. Those who did not make it to the services over the past two days can visit Perez's office on Coconut Drive and find out more information about addressing their land issues.
Many residents were assured about the land they intended to build their homes, now can do so. They thanked everyone who assisted them with their problems concerning their piece of land.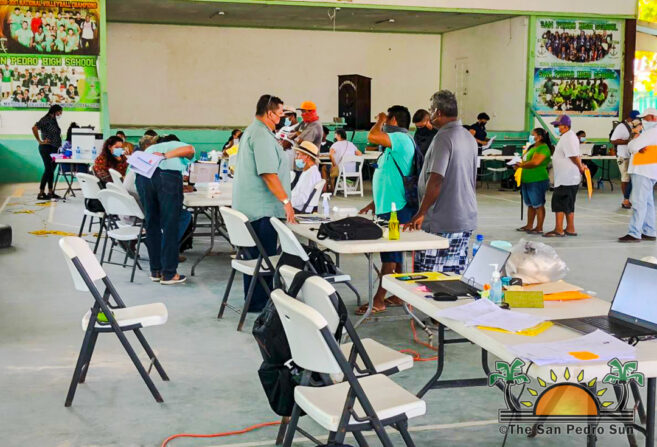 Minister Hyde said the situation on the island is a big one, but little by little, they will tackle this problem. Up to the last day, one of the main issues was land titles issued to people for land owned by someone else. For those who were not satisfied, the Department of Lands will continue working with them to reach a peaceful and fair settlement. When an agreement can not be settled, they can take the government to court, where most people seek compensation.
The mobile lands clinics are expected to continue nationwide and be conducted throughout the present government's five-year term. Previously, similar events took place in Dangriga Town and in the Cayo District.
Follow The San Pedro Sun News on Twitter, become a fan on Facebook. Stay updated via RSS