Nauti Crab's Bartender Joseph Pate tops Belize's National Bartender Competition
Wednesday, August 18th, 2021
Bartender Joseph Pate of Nauti Crab Bar and Grill in San Pedro Town won Belize's third National Bartender Cup held on August 14th in Placencia. Pate not only made La Isla Bonita proud but earned himself a trophy of recognition and the opportunity to represent Belize at the 24th Annual Pan American Cocktail Competition on October 13-18 in the city of Manizales Colombia.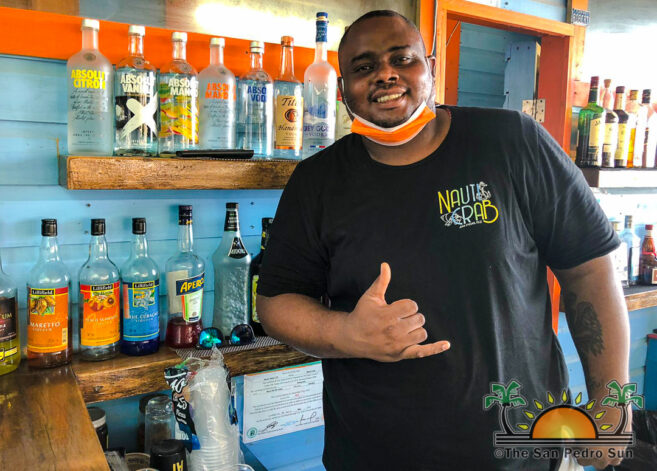 Pate shared with The San Pedro Sun that it is a privilege and, at the same time, a challenge to represent Belize well in this international competition. "It will not be easy as you will be competing against the best from different countries, but I will give my best," said Pate. "I want to take something unique of Belize, it's a bartender's choice, and I am looking for something that will really be outstanding and highlight our country in a cocktail at an international stage." This is the second time he's competed in the competition. The first time he came in third place. Pate said that he is preparing for Columbia, which takes place in less than two months. The management of Nauti Crab is very proud of Pate and is thrilled to know he will represent them, the island, and the country.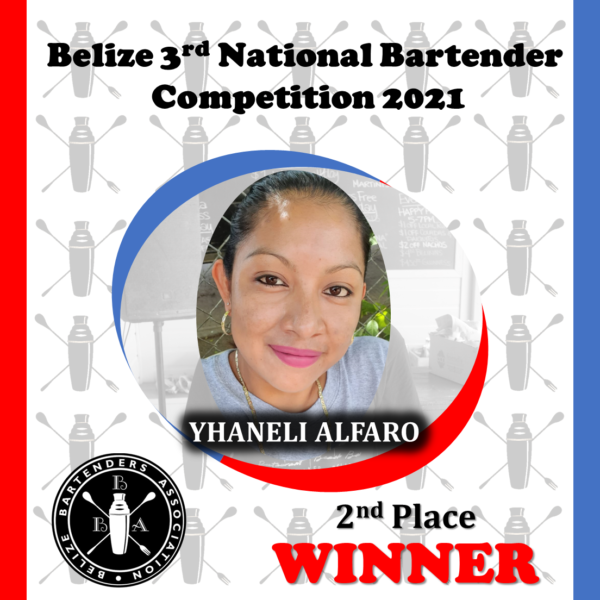 The competition in Placencia was held at the Placencia Tipsy Tuna Beach Side Bar and Restaurant and was hosted by the Belize Bartenders Association. The event saw several top bartenders from across the country. The competition's criteria included the judging of all aspects of creating a cocktail. Some of these included original recipe, garnishing, preparation of ingredients, technicality on stage (how equipment is used, prepare stage/bar area), taste, and quality of the drink. Scores were then tallied, and the bartender with the most points won.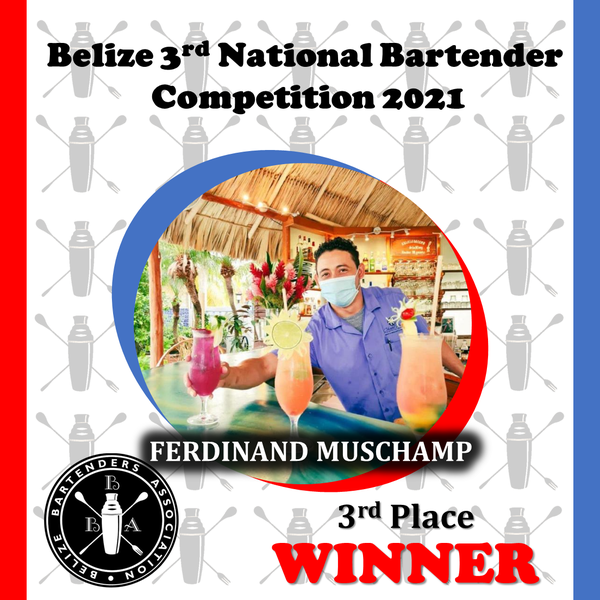 At the end of the tough competition, Pate emerged victorious in first place with his original cocktail, the 'Nutty Crab.' One of the main ingredients in the winning cocktail is Tiburon Rum. In second place was Caye Caulker bartender Yhaneli Alfaro. While in third place was Ferdinand Muschamp.
We join the community in congratulating Pate for winning the national competition and wish him the best of luck in Columbia. You can visit him at Nauti Crab on the Boca del Rio beach strip if you want to meet the "best bartender in Belize" and sample some of his cocktails.
Follow The San Pedro Sun News on Twitter, become a fan on Facebook. Stay updated via RSS