Local organization turns Sargassum into fertilizer
Thursday, August 19th, 2021
Every year Belize's coast gets its share of the brown seaweed, better known as Sargassum choking its beaches and disturbing the tourism industry. Another issue with the brown algae is its foul smell as it rots on the shoreline. The influx of Sargassum has been increasing over the recent years. While little has been done to make good use of this invasive seaweed, a Belize City-based organisation, Belize Expressive Arts Foundation, has found a way to reap the benefits of the unwanted sea algae. They are currently conducting a pilot project turning stinky Sargassum into fertilizer for gardens.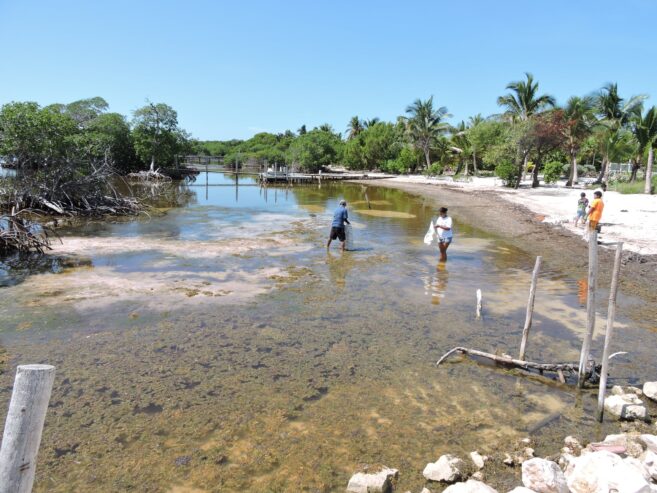 The foundation and its team have been in different parts of the country for the past ten weeks collecting Sargassum. Last week they were in the northern part of Caye Caulker ridding the beaches of the unpleasant seaweed. According to Director and Founder Asako Solis, the fertilizer, when used in gardening, yields positive results. "We have noticed that it works as garden plants grow healthier and faster," said Solis. She explained that fresh Sargassum is like gold as it produces better fertilizer.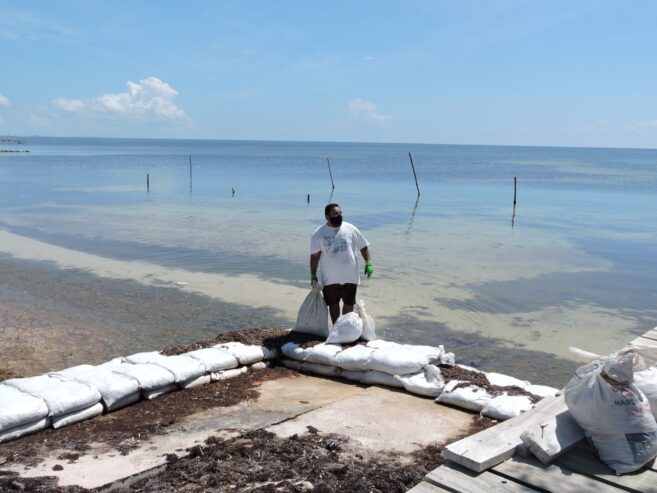 Solis, who is originally from Japan, said that when she was a child, her family used to harvest seaweed. After witnessing the environmental crisis Sargassum has been lying in the Caribbean region and Belize, she decided to try and collect Sargassum and convert it into beneficial fertilizer. The collected seaweed is dried and then ground and mixed with other substances to produce an organic boost for gardens.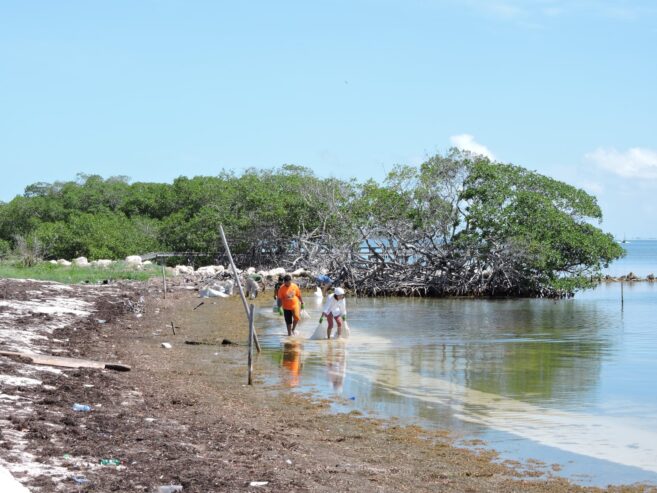 The initiative has been supported by the Japanese Embassy and by many young people who assist in the collecting and production of the fertilizer. The fertilizer is available for purchase, and anyone willing to try it in their garden can contact the Belize Expressive Arts Foundation at their Facebook page (https://www.facebook.com/BelizeExpressiveArtsFoundation) or call them at telephone number 225-5001.
Follow The San Pedro Sun News on Twitter, become a fan on Facebook. Stay updated via RSS