BTB Signs Agreement in Support of Community Development Programs in Cruise Tourism Buffer Communities
Sunday, July 3rd, 2022
On July 1, 2022, the Belize Tourism Board (BTB) signed two agreements to support youth development in communities buffering cruise tourism activities in Belize City. The first agreement was with Mr. Glenford "Timmy" Stamp, to support his after-school programs, and the second was a complementary agreement with the Belize Audubon Society (BAS).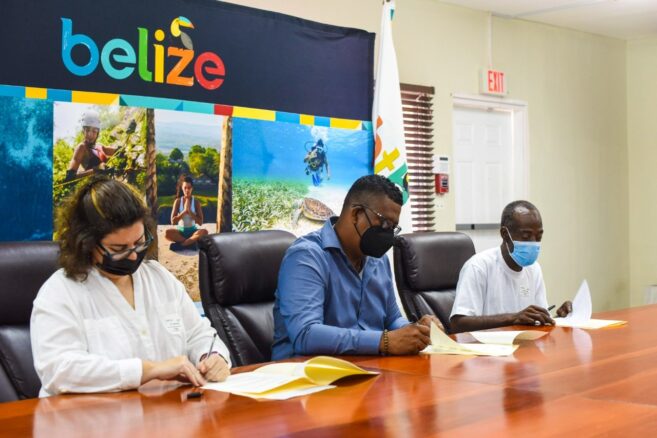 BAS will be partnering with the BTB and Mr. Stamp to provide field trips to youths from the program, giving them the opportunity to learn and experience the amazing natural tourism products of Belize.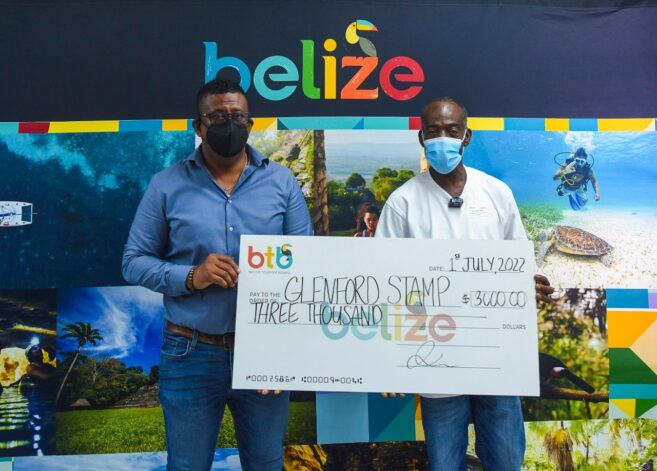 Cruise Tourism has far-reaching impacts on communities and the socio-economic fabric of destinations. It is also important for the tourism sector to support social programs that seek to provide positive opportunities for personal growth and education in communities like Belize City, which rely heavily on cruise tourism.  As a result, this partnership between the BTB, BAS, and Mr. Stamp will undoubtedly provide at-risk youths with constructive educational and life-skills programs which will allow them to not only immerse themselves in experiential activities, but also understand the role tourism plays as a key economic driver.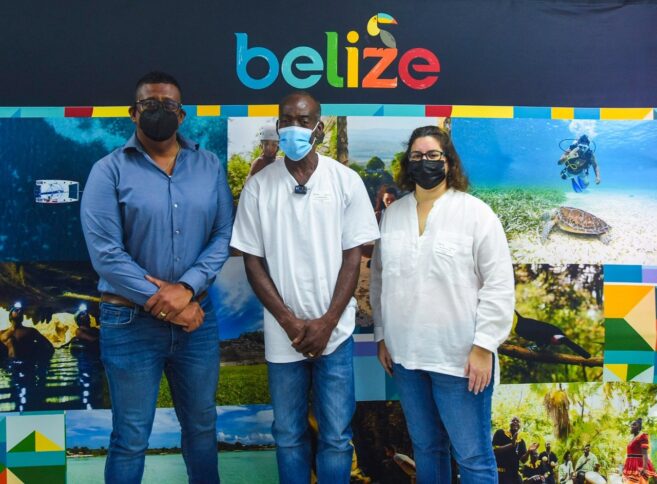 The agreement was signed by Mr. Evan Tillett, Director of Tourism, BTB, Mrs.  Amanda Acosta, Executive Director, BAS and Mr. Glenford Stamp, Coordinator of the After School Program.
Follow The San Pedro Sun News on Twitter, become a fan on Facebook. Stay updated via RSS