Renewal of commercial fishing licenses starts in January 2023
Wednesday, November 30th, 2022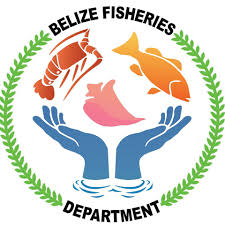 All commercial fishing folks in San Pedro, Ambergris Caye, and Caye Caulker are notified that the renewal of fishing licenses will be from January 30th to February 3rd. The licensing renewals will occur at the Belize Fisheries Department office in Belize City. Fisher folks are advised to bring along all pertinent documents upon renewal to facilitate the process.
According to the Belize Fisheries Department, applications for new licenses will be received from February 6, 2023, and onward and will be processed until March 2023. For those renewing licenses, the required documents must include their original expired fisher folk license and the original along with a copy of their valid Social Security card, passport, or Voter's ID.
In the case of permanent residents and new entrants, they must present a utility bill from within the last six months, which must be in the fisher's name or otherwise authorized by the utility bill holder, signed, and sealed by a Justice of the Peace (JP). If the applicant does not have access to a utility bill, a letter from a JP certifying the fisher's address is required. At the end of the process, the applicant signs the renewal application and pays the required fee. The fisher folk license is $25; renewals can be made for up to three years. This service is not available for new entrants and permanent residents.
Vessel licensing
As in the fisher folk license, applicants must submit their original expired vessel license. The owner or master of the vessel must present the original and valid commercial fisher folk license. If the master of the vessel is not the owner of the boat, authorization from the owner with a signed and sealed document by a JP is needed upon renewing the vessel's license. The boat's original and copy of its valid Seaworthy Certificate issued by the Belize Port Authority also needs to be presented. The vessel renewal application is then filled out and signed by the applicant. The fee for the vessel renewal is $25.
For those cooking inside their vessels, cook authorization can also be renewed upon submission of the previous (2022) Terms and Conditions of cook authorization and card. The cook must present the original and a copy of their valid Social Security card, passport, or Voter's ID. They will also need a recent utility bill. The vessel's captain will be required to accompany the cook for the authorization to be renewed.
The licensing section at the Belize City office is open from 8AM to 4PM Monday to Thursday and from 8AM to 2:30PM on Fridays.
Follow The San Pedro Sun News on Twitter, become a fan on Facebook. Stay updated via RSS