San Pedro Animal Hospital offers free Spay and Neuter services to the community
Sunday, June 17th, 2012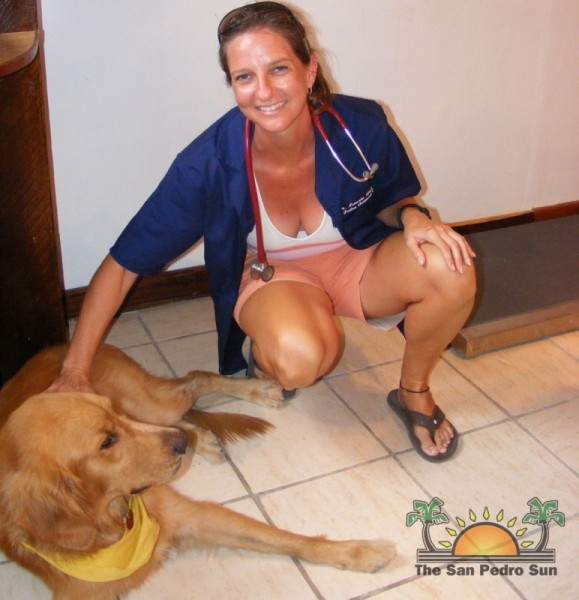 Stray dogs on the streets of San Pedro are an ever growing concern for residents and tourists alike.  With the population on a constant upswing, the San Pedro Animal Hospital (SPAH) has decided to offer their services to help curb this problem.
In a letter dated, June 6, 2012 addressed to the San Pedro Town Council, Dr. Laurie Droke, DVM, at the SPAH offered, "As the owner and veterinarian of San Pedro Animal Hospital I am offering my services to the San Pedro Town Council to aid in the control of the dog population in San Pedro. The spaying and neutering of pet cats and dogs, has been shown to be the most effective method of population control in communities worldwide. I, the San Pedro Animal Hospital, and the San Pedro Animal Foundation are offering to assist the Saga Humane Society in San Pedro with their work in this area. We will provide one spay or neuter per week free of charge to any animal in need."
According to Dr. Droke, the hospital is willing to do this for a year, bringing the value amount to the donation to around $10,000.
San Pedro Town Council welcomes this invitation and is in the process of devising a plan that would reach the pet owners families on the island that would benefit the most from this program.
Saga Humane Society is happy with SPAH's initiative, "The Saga Humane Society is very happy to hear that SPAH/SPAF will be assisting in the efforts to reduce animal over population in San Pedro Town with this generous offer. Saga agrees with SPAH/SPAF that increasing spays and neuters is the most effective method to address over population, especially here on the Island, and with multiple groups working towards this goal we are sure to make an impact. Saga's own goal is to ramp up its spay/neuter program by securing funding to offer free spays and neuters to anyone at any time, and hopes also to use this service as a means to encourage responsible pet ownership, repeat vet visits and more healthy animals."
Owners interested in taking advantage of this generous offer or needing additional information may contact Saga Humane Society at 226-3266, SPAH at 610-DOGS (610-3647) or Councilor Severito Guerrero at the San Pedro Town Council at 226-219.
Follow The San Pedro Sun News on Twitter, become a fan on Facebook. Stay updated via RSS