Shark fishing season comes to a close; Marine conservationists continue advocating for shark protection
Saturday, August 12th, 2017
The Belize Fisheries Department (BFD) is reminding licensed fishermen and the public in general that the shark fishing season officially closed from August 1st until October 31, 2017. At such, everyone is also reminded that no person or establishment shall have in possession any shark meat during the closed period. The fishing activity continues to cause controversy within environmental organizations in Belize. In previous occasions they have called upon the Government of Belize (GOB) to consider making changes in fishing legislation and protect the shark population in the country, but so far nothing has been done.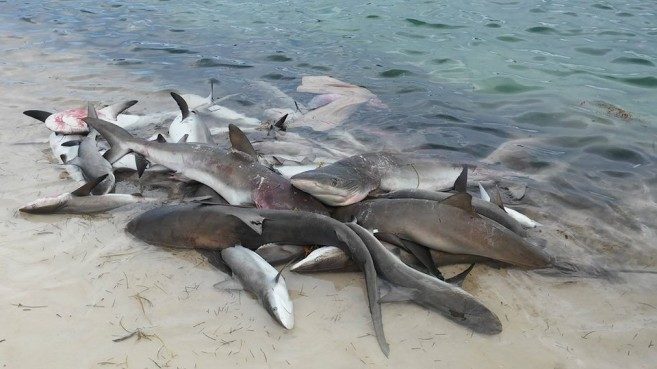 In Belize the only shark species that are protected are the Whale Shark and the Nurse Shark. This leaves the other species vulnerable to the over 60 fisher folks that hold shark fishing licenses. The seasonal fishing of these predators is considered unsustainable by MarAlliance, a non-governmental organization based on San Pedro Town. According to Rachel Graham, Executive Director at MarAlliance, the three-month ban is much appreciated, but not enough to efficiently protect sharks. "Many sharks have a long gestation period, which extends outside of the three-month fishing ban," she said. "Also another issue is the time when the season closes. Usually between August and October, fishermen don't really go out to fish because of the inclement weather associated with the hurricane season, thus, not really assisting in the preservation of these species." Graham states that most fishermen start fishing for sharks from late November or December. Most of the demand for shark meat occurs during the lent season, thus, in her opinion the ban should take place from February to July. "This will prolong the chances of survival of the cubs and reduce the decline of the shark population in Belize," said Graham. MarAlliance maintains that the GOB needs to address the issue, as sharks are also a significant contributor in the tourism industry.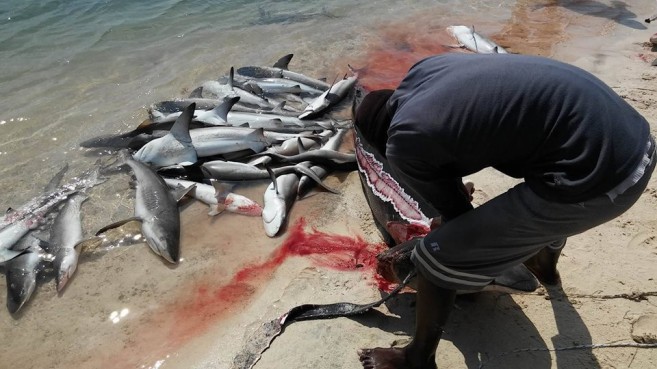 The BFD indicated that seasonal shark fishing in Belize is legal, thus, it will continue. They mentioned that some of the catches are for export and many of the fishers have been traditionally doing such an activity all their lives. The Department is aware about the income shark tourism brings to the national economy, but until the law changes, sharks will continue to be fished on a seasonal basis in Belize. According to them, the only way to a possible banning is if communities come together and campaign for its eradication. "With such a union, members of Cabinet in the government might be persuaded to make amendments to the current legislation regarding shark fishing," said a spokesman from BFD.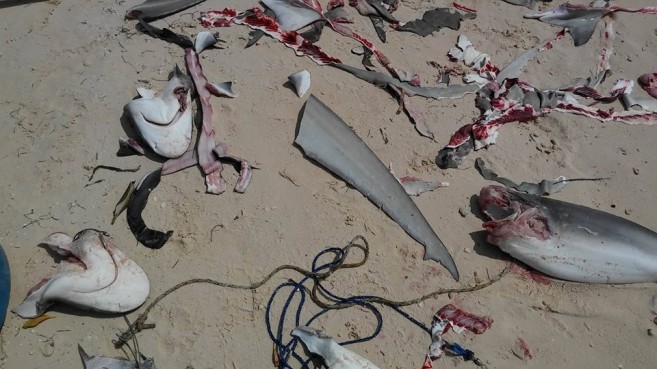 It is unknown as to how many sharks were caught this past season, and the BFD informed that they will not have such statistics until later this year. In 2016, fishermen killed an estimated 1,000 sharks by using gillnet and long lines. Gillnet fishing is considered unsafe in Belize, but continues to be legal in the country. Despite attempts from marine conservationists petitioning the government to ban this fishing practice, the matter is yet to be addressed.
The BFD urges the public to call the Department at 224-4552 to report any infractions regarding shark fishing during the closed season. The Department can also be reached via email at [email protected]
Follow The San Pedro Sun News on Twitter, become a fan on Facebook. Stay updated via RSS