Oceana Belize organizes "BZE SAID NO" human sign demonstration in San Pedro
Friday, March 2nd, 2018
To celebrate Belize's passing of the law to ban oil exploration in its waters, Oceana Belize organized a human "BZE SAID No" sign activity in front of the San Pedro High School (SPHS) on Wednesday, February 28th. The activity saw the participations of students, divers, and islanders alike.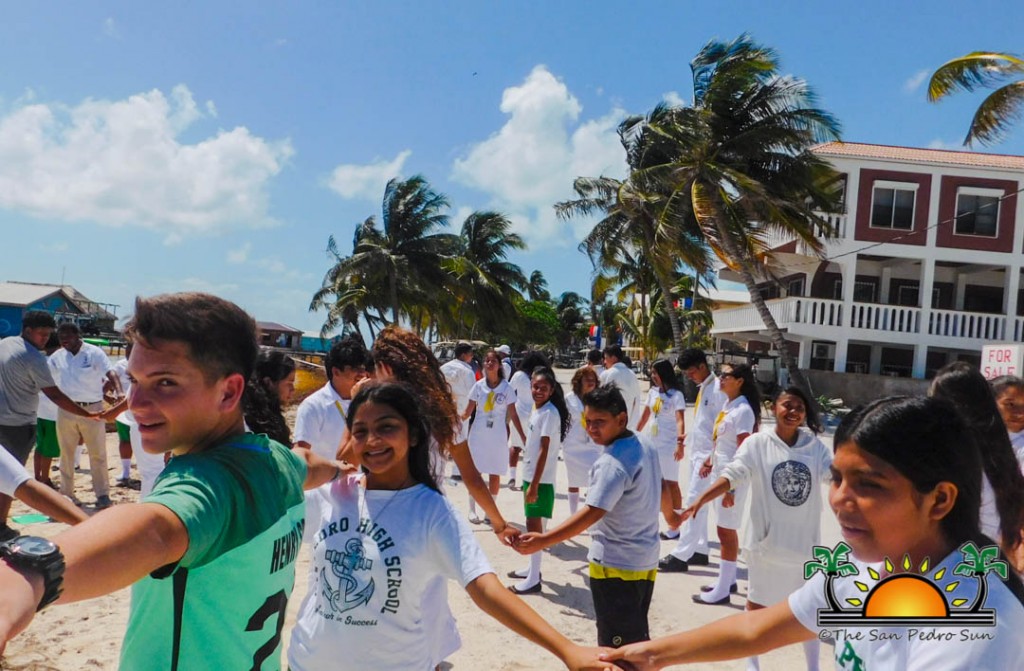 At 10AM, a large crowd of residents gathered in front of the SPHS to be a part of the "BZE SAID NO" sign that was created. "The activity was to celebrate that by law now, no oil exploration will happen in the waters of our country. We decided to spell out 'BZE SAID NO' to send a message to other countries that Belize has said no to any kind of oil activity on our waters and also to motivate them to also say no as well," said Oceana Belize, Field Representative, Angel Briceno.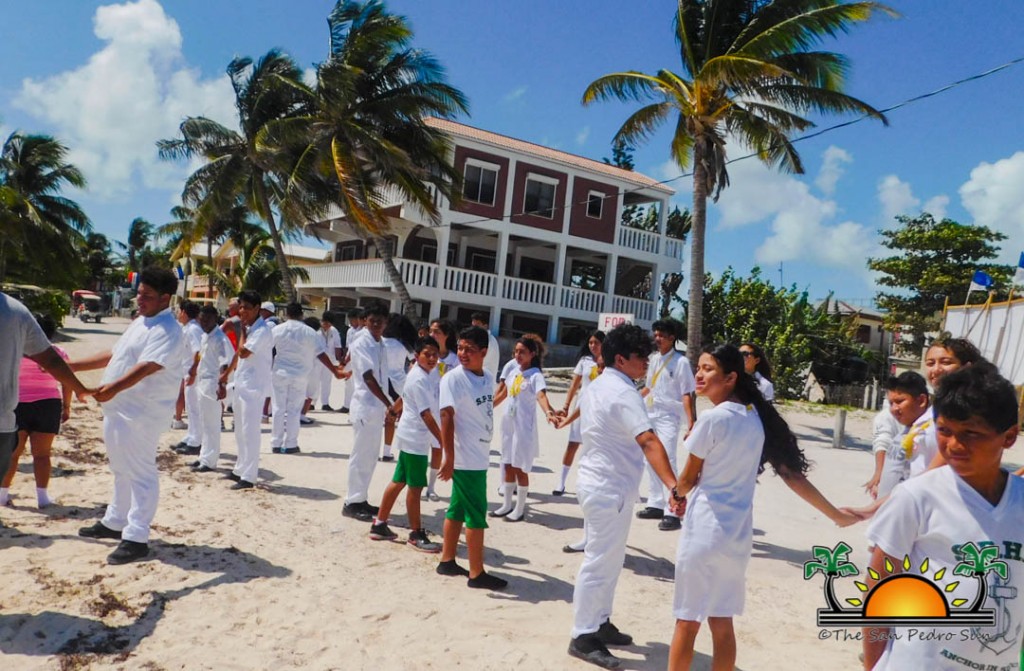 Recently, Belize made history by passing the Petroleum Operations (Offshore Zone Moratorium) law which placed an indefinite moratorium on offshore oil exploration in Belize's marine territory. This decision was welcomed by Oceana, the World Wildlife Fund, and other members of the Belize Coalition to Save Our Natural Heritage as a landmark step forward to protect the Belize Barrier Reef and strengthen marine conservation worldwide. This action is historic given Belize's economic dependence on its natural resources and will safeguard the invaluable marine environments including the second longest barrier reef in the world, which runs along Belize's coast. Just as importantly, this law recognizes and respects the collective leadership and persistent involvement of tens of thousands of Belizeans for more than seven years on the issue of offshore oil exploration.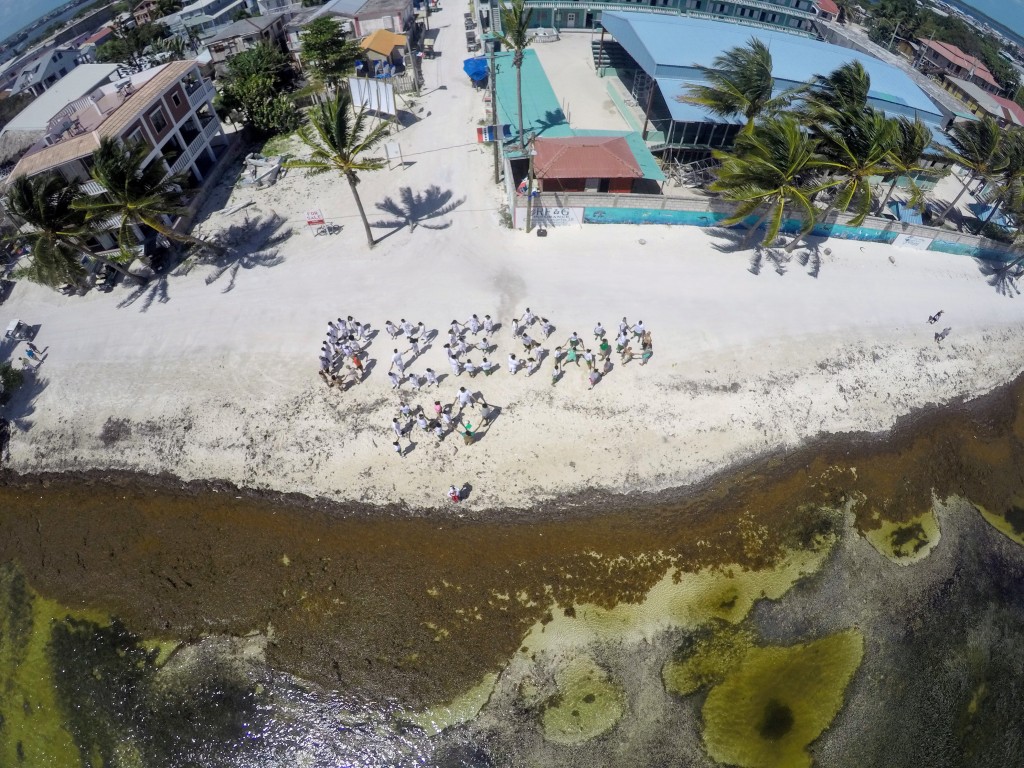 Oceana is the largest international advocacy organization dedicated solely to ocean conservation. Oceana is rebuilding abundant and biodiverse oceans by winning science-based policies in countries that control one third of the world's wild fish catch. With more than 200 victories that stop overfishing, habitat destruction, pollution and killing of threatened species like turtles and sharks, Oceana's campaigns are delivering results.
Oceana Belize thanks everyone who came out and took part in the activity. They also hope to motivate more countries to 'say no to oil exploration' in our waters. To learn more about Ocean Belize and the work they do, you can visit them at www.belize.oceana.org .
Follow The San Pedro Sun News on Twitter, become a fan on Facebook. Stay updated via RSS