Lobster season dates have been changed; now closed March 1st – June 30th every year
Friday, February 12th, 2021
According to a press release issued by the Fisheries Department, the Caribbean spiny lobster season, scheduled to close on Monday, the 15th of February, will be extendedto the end of the month.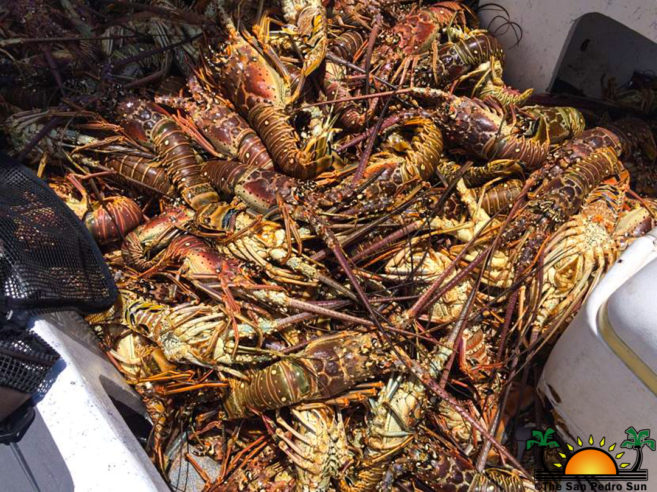 The decision to extend the season was made by the Honourable Andre Perez, Minister of the Blue Economy and Civil Aviation, after consulting with the Fisheries Department and the fishing industry. As per the Fisheries Regulation24A (1), the season will now close from March 1st to June 30th of every year.
According to Fisheries, the changes in the closing of the season also following protocols as per the harmonized regional lobster regulation (OSP-02-09), which is implemented by the Organization for Central American Fisheries and Aquaculture Sector.
Fishermen on Ambergris Caye welcome the change. Some of them shared with The San Pedro Sun that the season has been bumpy, and although there is a demand, revenues have been less compared to other years due to the current COVID-19 pandemic. They appreciate the extension set by the government and look forward to making the best of it responsibly.
After the season officially closes, fishers are advised that lobster traps should be removed from fishing grounds. Anyone found in possession of lobster during the closed season will be prosecuted. The public is asked to report any illegal fishing activity to the phone number 224-4552.
Follow The San Pedro Sun News on Twitter, become a fan on Facebook. Stay updated via RSS