New regulation introduced to protect shark populations in Belize
Wednesday, June 30th, 2021
Shark fishing around Lighthouse Reef Atoll, Glover's Reef, and Turneffe Atoll will no longer be allowed after the Government of Belize (GOB) officially banned this practice on June 25th. This new regulation was announced by the Ministry of the Blue Economy and Civil Aviation. It is welcomed by many environmental organizations, who believe the move will establish a haven for sharks across an area of approximately 1,500 square miles.
One of these organizations is MarAlliance, a non-governmental institution. The Belize Sharks Stakeholders issued a press release applauding the decision approved by Cabinet on this improvement for shark and ray conservation. The passed legislation is considered a direct result of decades of countrywide and collaborative research and monitoring focused on Belize's shark and ray biodiversity. Such information was provided to the Belize Fisheries Department by MarAlliance staff and partner fishers. Other organizations include the Wildlife Conservation Society, Turneffe Atoll Sustainable Association, Belize Audubon Society, Oceana in Belize, University of Belize-Environmental Research Institute, The National Shark Working Group, and Southern Environmental Association, among others. In San Pedro Town, the Hol Chan Marine Reserve and the San Pedro Tour Guide Association were instrumental in this process as well.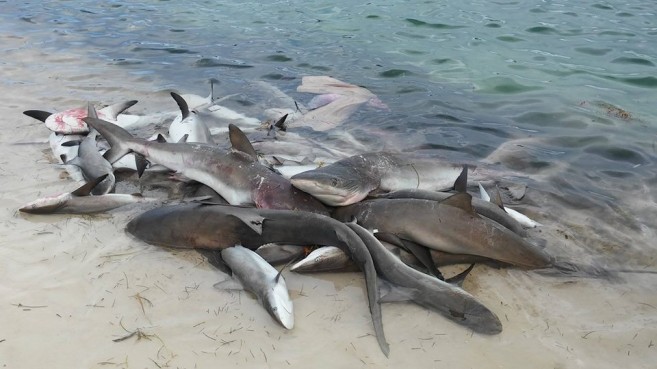 MarAlliance, along with the Belize Sharks Stakeholders, is grateful for such a decision and looks forward to the GOB expanding inclusion of many stakeholders in consultations to draft legislation and associated regulations to improve effective management and enforcement of shark and ray conversation measures. Belize's traditional fishermen engaged in shark fishing were also recognized for their input in the collective contributions to shark research and monitoring. "We, therefore, also recognize this milestone as a celebration and recognition of their dedication to and continued stewardship of Belize's marine megafauna," part of the release said.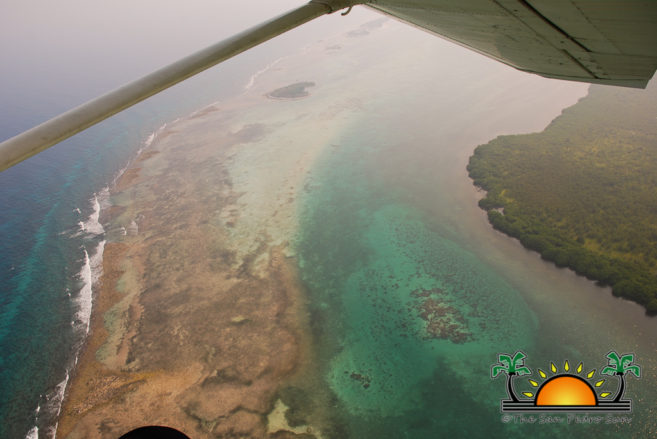 MarAlliance has been advocating for many years to make changes in legislation to protect the shark population in Belize. Every year, the number of sharks fished by licensed fishers was of grave concern deeming the activity unsustainable. The shark population around the mentioned atolls and Glover's among other areas, took a toll. Over a thousand sharks are fished each year during the shark fishing season.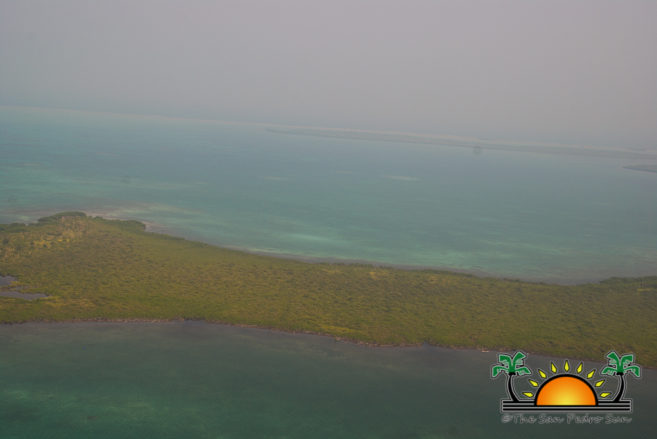 Minister of the Blue Economy and Civil Aviation, the Honourable Andre Perez, spoke about the government's desire to protect natural resources. "Three decades ago, GOB decided to protect the Cockscomb Basin, showing that the area was an important habitat for jaguars, the great predator of Belize," said Perez. "Today, I am pleased to say that our Ministry of the Blue Economy and Civil Aviation is taking another such bold move forward for the great predators of our seas, sharks." The initiative also had the input of Mote Marine Laboratory's Sharks and Rays Conservation Program.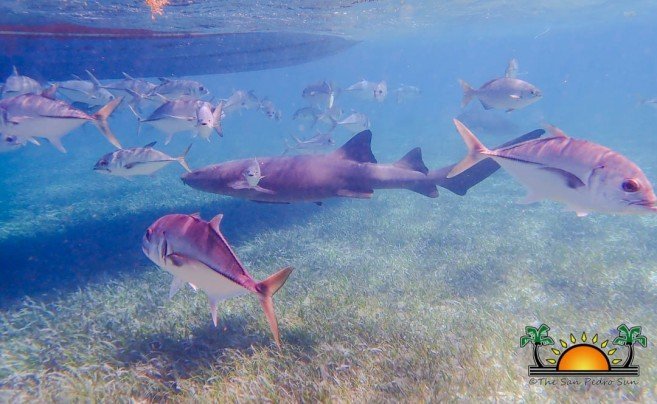 Director at Sharks and Rays Dr. Demian Chapman stated that they would use the fishers' knowledge of how and where to catch the sharks and combine that information to assist them in specific research techniques. "We are going to be catching these sharks and putting a device on them to track them," he said. "The idea is that the shark will be released back into the water, and every time the fin pops the surface, the satellite tag will get picked up, and we will be able to see where the shark is." He explained that this is to learn which sharks stay in the same area while others are believed to move around.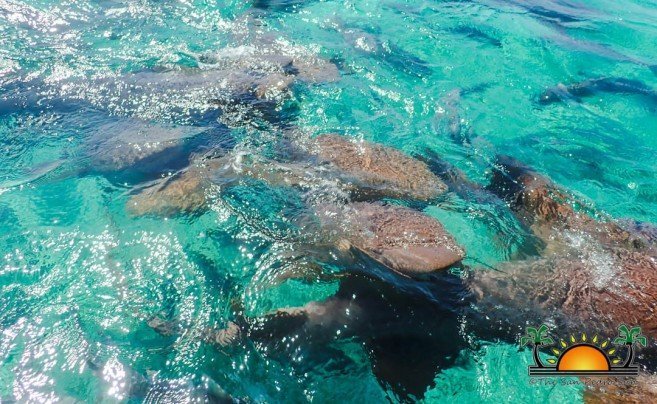 This new regulation is aimed at establishing conservation management and long-term sustainable use of sharks in Belize. As the latest measure to protect these marine species goes into effect, the Belize Fisheries Department asked the public to report any infractions regarding shark fishing. The Department can be reached by calling the telephone number 224-4552 or email [email protected].
Follow The San Pedro Sun News on Twitter, become a fan on Facebook. Stay updated via RSS