GOB Continues Signing of Protected Areas Co-management Agreements with Conservation Partners
Saturday, March 18th, 2023
The Ministry of Sustainable Development, Climate Change and Disaster Risk Management officially continued the formalization of public-private partnerships (or co-management) for several protected areas across the National Protected Areas System (NPAS) with several of its conservation partners.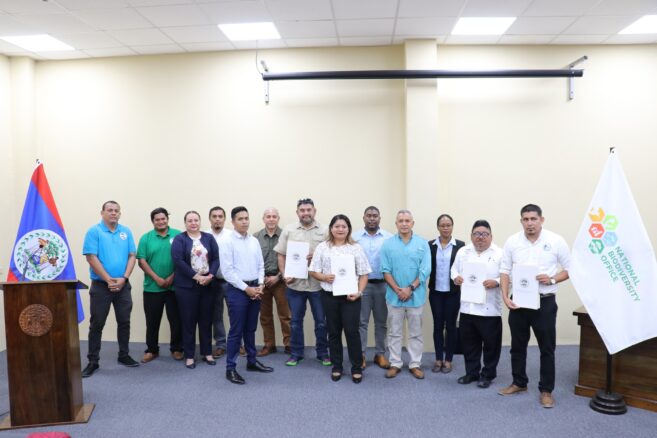 Co-management agreements were signed with conservation partners for the following followings sites:
• Sarteneja Alliance for Conservation and Development (SACD) – Bacalar Chico National Park
• Corozal Sustainable Future Initiative (CSFI) – North-Eastern Biological Corridor
• Toledo Institute for Development and Environment (TIDE) – Payne's Creek National Park
• Ya'axche Conservation Trust (YCT) – Bladen Nature Reserve

These agreements are site-based and entail the necessary scope, coverage, and commitments to comprehensively address gaps related to financial accountability and transparency, reporting and data availability. Additionally, they allow for greater collaboration between government and conservation partners and endeavour to enhance governance of the NPAS for the benefit of the Belizean people.
Hon. Orlando Habet, Minister of Sustainable Development, Climate Change, and Disaster Risk Management, highlighted that "the collaboration doesn't end today with the signing of the agreement but has to be long-standing, and our partnership should be here to stay for many years."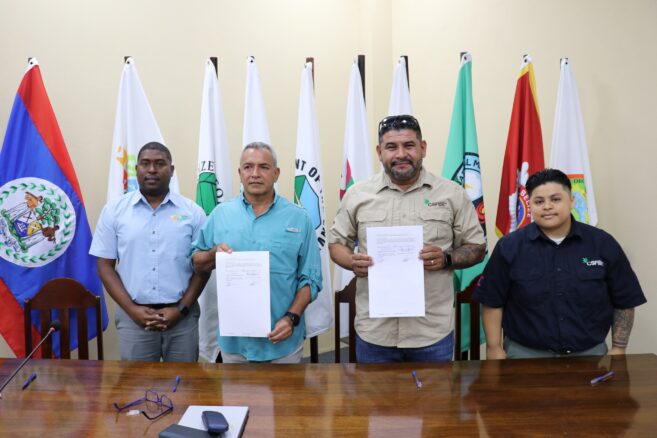 At the signing of the agreements, Joel Verde, Executive Director of the Sarteneja Alliance for Conservation and Development, expressed how honoured they are to have been given the responsibility of managing Bacalar Chico National Park. Mr. Verde affirmed that they are committed to ensuring that they "bring an open and participatory approach as custodians of this important protected area – part of Belize's World Heritage Site, focused on maintaining the ecological values and services, as well as the benefits it provides for its stakeholder communities."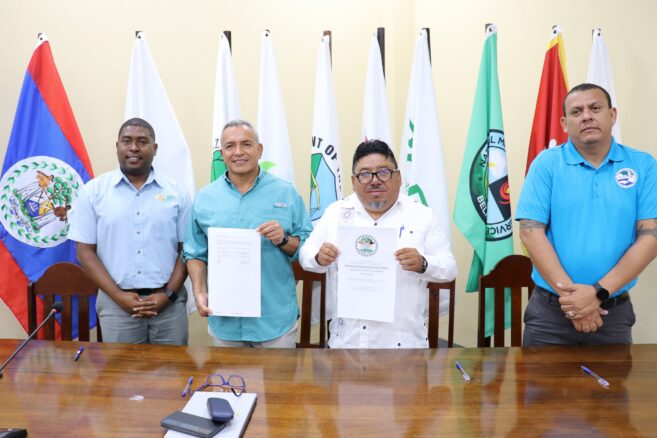 Christina Garcia, Executive Director of Ya'axché Conservation Trust, emphasized that "through a renewed co-management agreement, Ya'axché is committed to continuing its collaborative efforts with the Government of Belize to maintain the ecological integrity of the Bladen Nature Reserve, known as the "Crown Jewel" of Belize's protected areas."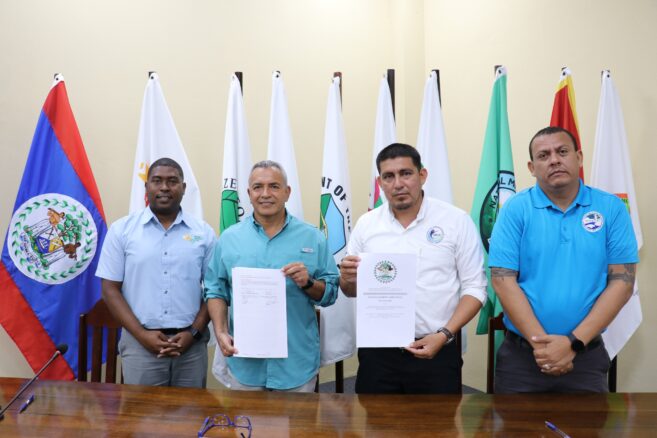 A total of 16 of 36 site agreements have now been signed and will be managed under the new Co-Management Framework. The National Biodiversity Office, within the Ministry of Sustainable Development, continues to implement these initiatives geared towards strengthening governance, management effectiveness, and financial sustainability of the NPAS. These initiatives include the launch of the Spatial Monitoring and Reporting Tool, the Biodiversity Impact and Investment Tracking Tool, and business and investment training, among others.
Follow The San Pedro Sun News on Twitter, become a fan on Facebook. Stay updated via RSS