Another detainee dies in San Pedro Police custody
Friday, April 27th, 2012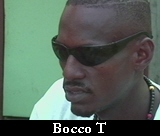 A detainee died while in Police custody at the San Pedro Police Station. Sometime after 11PM on Thursday April 26th, the lifeless body of an individual was observed inside the holding cell located in the back of the Police Station. He has been identified as 38 year old Kevin 'Boco T' Myvette, AKA Kevin Kelly, of Fairweather Street in Belize City.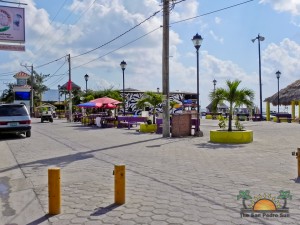 According to the officer commanding the San Pedro Police Formation, Assistant Superintendent of Police Vienie Robinson, sometime around 10PM last night, 24 year old Felipa Estela Lamb, was walking on an area near Barrier Reef Drive when she was robbed in the vicinity of Central Park. While she would not go into details, Lamb indicated that while on the beach near the Central Park, a man on a bicycle rode up to her and snatched a gold chain off her neck. She further explained that the man then grabbed her and covered her mouth and took her black and gold in color purse which contained $100. Lamb said that the man, after realizing that people were observing the incident, began hollering "give me my phone, give my phone" and grabbed her red and black cell phone and made good his escape. Quick response by Police and Belize Defense Force personnel led them to the man, later identified as Kevin Kelly.
After being detained, Kelly was escorted to the Police station and upon walking into the Police Station, he managed to escape. Police chased Kelly until they reached an area near the Four Sisters Plaza on Pescador Drive. According to Police, at least two shots were fired but none hit Kelly, who then jumped the fence in an attempt to elude arrest. "The chase ended up in a yard behind Four Sisters Plaza and after jumping the fence Kelly fell and fainted. A revived Kelly was handcuffed and walked to the police golf cart where he again fainted. He was then escorted to the San Pedro Police Station and was placed in the cell, still alive but again later fainted," said ASP Robinson. After observing that Kelly was losing consciousness, between 11:30PM and 12 midnight, Dr. Javier Zuniga was called in to check on Kelly. According to Dr. Zuniga, by the time he had arrived, Kelly was motionless and nonresponsive. CPR was conducted on Kelly but was fruitless. While a post mortem would have to be conducted to certify the cause of death, Dr. Zuniga explained that his death may have been as a result of "severe head or neck injuries" possibly from falling off the high fence. Dr. Zuniga concurred with police that there were absolutely no visible signs of injuries, except for a scrape to the forehead and right elbow. Kelly's body has been transported to the Belize City morgue where a post mortem examination will be conducted.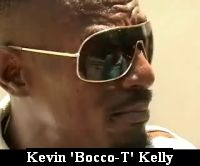 According to ASP Robinson, Kelly was one of two people that were released sometime on Thursday morning from the SP Police Station following a report made by a tourist. The tourist had reported to police that she was at an establishment and had gone to use the restroom leaving her purse on the counter. On her return, the purse along with her passport, credit card, money and other personal belongings had been stolen. Kelly and another unidentified person were later found in possession of the purse and some of the tourist's personal belongings. Because the tourist did not proceed with charges, the two were released.
Commenting on the course of the investigation, ASP Robinson indicated that officers from the Criminal Investigation Branch (CIB) and the Professional Standard Branch will be assisting in the investigation to "rule out" any misconception that San Pedro Police might have anything to hide. Kelly was no stranger to police and had been implicated, charged and convicted in a number of crimes in Belize City. More recently, in January of 2012, he was sentenced to three years in prison for failure to pay a 2007 court fine of $8,000. However, according to Rafael Martinez, the Public Relations officer in the Ministry of National Security, Kelly managed to make a part payment for his outstanding bill at court and arranged a payment plan before Magistrate Roberto Ordonez which secured him an early release from the Hattieville prison. Up to press time, a post mortem had not been conducted on Kelly's body to determine the cause of his death.
Kelly is the second person to die in San Pedro Police custody in the past two months. Miguel Martinez was found dead in his cell on February 21, 2012 after being detained around 11PM the previous night.
Follow The San Pedro Sun News on Twitter, become a fan on Facebook. Stay updated via RSS