If we want to change our society, we need to report crime!
Tuesday, August 21st, 2012
Submitted by Jorge Aldana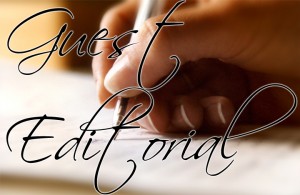 I am of the strong opinion that no crime is a perfect crime. When a crime is committed there is always someone other than the criminal that knows what has happened. Lately, there have been numerous burglaries in and around San Pedro Town and by all appearances it seems that our society has seen nothing.
One of the most appalling acts was the break-in at the Lions' Den a few weeks ago, and since then the burglaries continue; a dive shop almost opposite the Lions' Den was burglarized, various businesses in the town core were burglarized as recently as this weekend, and even the office of the San Pedro Tourists Guide Association was broken into. The criminals storm into these places, break parts of the structure and without any regard for the hard working owners, they shamelessly walk away with the belongings of others, and they remain unreported.
It is a fact that at one end of this criminal act is another part of our society, those that buy these stolen items without any consideration to the real owners or the law for that matter. There is also the part of society that just "don't give a damn" and would see a crime committed and play as if they haven't "seen or heard" anything. But then this is the same sector of society that cries and condemns the law enforcement agencies for not dismantling drug rings and wants to see the so called "crack heads" and "drug addicts" be dealt with. Well guess what? It will never happen as long as we as a society keep harboring these thieves. It will never happen until we stop buying those stolen items from the criminals who steal to support their addiction – or merely do so because they prefer it to an honest day's work. And it will never stop as long as we don't make it our goal to report any suspicious activity every single time we see something 'fishy' happening.
I am quite sure that many in our society know who some of the criminals are and who are the ones buying these stolen items. I am quite sure that someone has seen something in regards to all these burglaries of our businesses but yet they keep their mouths shut. If you are that person who knows something about these burglaries and refuse to report it, then shame on you! As a society, if we know who they are and say nothing, then we are responsible for allowing these criminals to get away with their acts.
I am tired of hearing that our society has long changed since the days when it took a community to raise a child. We all can change that and bring San Pedro back to the days when we felt safe. We always wonder why our society has changed yet we refuse to stop, take note and take the right actions to curb our society back into the right direction. But then again, there are those of us who are of the option that "oh it doesn't affect me" or "it isn't my business that got hit." One word of caution, if you sit back and do nothing then eventually it will be your turn. The thing is that we only react when these criminals strike at us. These criminals are happy when we think small and believe that it will not happen to us because they have successfully managed to use that mentality against us.
We are in this boat together and we all suffer as a result of these crimes either directly or indirectly. Businesses that allocate funds to help charitable initiatives will begin cutting their support and use those monies to offset expenses incurred from break-ins. In addition, news of this rogue behavior eventually reaches our potential tourists and investors who then begin to lose interest in patronizing San Pedro and Belize. It is important to note that these criminal acts have a trickle-down effect on the tourism fabric of this island and our country.
What we need to do is to stop playing the fool and do the right thing. We need to begin reporting these criminals if we really want crime to stop on this island. Collectively, crime is everyone's business and because it affects all of us regardless of race, color, religion or gender, then we must make it our business to stop it. Let us all make the right decision and report any crime that we see, regardless of whether or not they refer to us as a "snitch." By reporting a crime you have done your part in ensuring that we work together in making our society a safer place to live. You should feel proud when you report a crime because you are helping shape a healthier society. By reporting crime we are dismantling a small group that is holding the majority of the island's residents hostage. Let us make it our business to report crime and help change the course of our society that we so often claim we want to change!
Follow The San Pedro Sun News on Twitter, become a fan on Facebook. Stay updated via RSS