Steven Valencia, PUP Cayo Chairman found murdered in his home
Monday, January 28th, 2013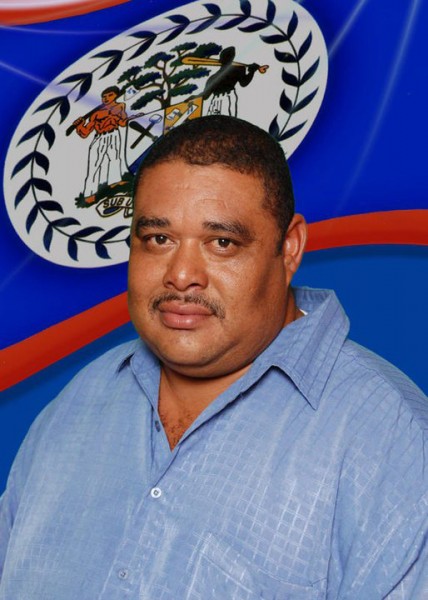 The Chairman of the People's United Party Executive Committee in Cayo Central, 40-year-old Steven Michael Valencia was murdered inside his home in Santa Elena Town. The former resident of San Pedro Town was shot and killed in the presence of his two children in his La Loma Luz Boulevard home. According to police the incident happened shortly before 9PM on Thursday January 24th.
According to Police, they responded to a report of shooting at around 9PM on La Loma Luz Boulevard in Santa Elena Town. Upon arrival police say that they observed the body of Valencia in one of the bedrooms with apparent gunshot wounds to the upper back, right foot and right thigh. "Initial investigations revealed that about 8:45PM on said date, Valencia was at home with his two daughters when a noise was heard coming from behind the house and at the same time, the back door was stamped open and two males of dark complexion, one of whom was armed with a shotgun, entered the house unmasked, ordered him to lie on the floor, demanded money and fired shots at him, causing the fatal injuries," said a police report. Valencia was shot in the presence of his two children, one a six year old, who told police that $7 was all they managed to steal from his pocket.
Valencia was a member of the People's United Party Executive in Belize Rural South and in San Pedro for many years. He also owned and operated a security company on the island before leaving to Santa Elena Cayo in 2009. His last active campaign on Ambergris Caye was in 2008 when Mel Spain of the PUP contested Manuel Heredia of the UDP. Velencia also ran in the Cayo District as one of the candidates in a party convention but was unsuccessful.
The PUP issued out a statement saying that "The People's United Party mourns the passing of a dear member Steven Valencia. Our deepest condolences to his family members." The Cayo Central PUP committee also sent a release saying that "On behalf of the PUP Cayo Central Committee, Senator Collet Montejo and the entire PUP family grief the sadly and unacceptable manner of passing away of this great WARRIOR. We express our deepest condolences to the family and friends. WE demand JUSTICE for this and the many other murders that have gone on silenced in BELIZE but especially in Cayo Central. May He Rest in Peace."
Valencia's body awaits post mortem examination and Police are investigating.
Follow The San Pedro Sun News on Twitter, become a fan on Facebook. Stay updated via RSS