San Pedro Police search for missing teenage girl
Wednesday, June 26th, 2013
Ambergris Caye police are looking for a 17 year old girl after she went missing on Saturday June 22nd from her San Mateo home. Her name is Wendy Jesenia Ochoa Ayala, a Salvadoran national and a first form student at San Pedro High School. San Pedro Town Police report that she was last seen around 7PM at her San Mateo home located just across the Sir Barry Bowen Bridge on the northern part of the island.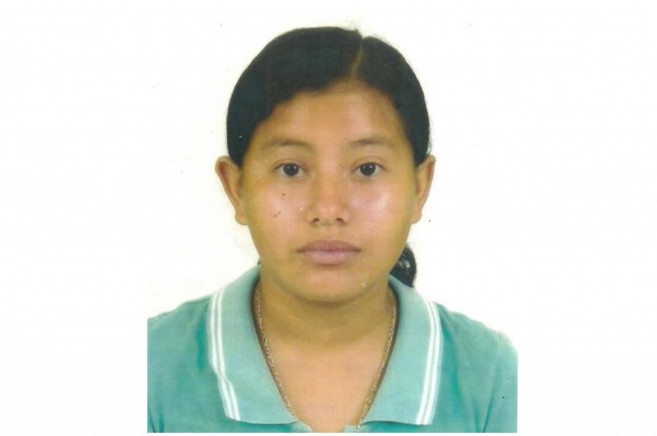 While local authorities are treating the case as a missing person, her family believes she has run away with a male companion."Wendy was last seen on June 22nd between the hours of 6:30PM and 7:00PM at her home. She is of clear complexion, slim built and about five feet three inches in height. She was last seen wearing a brown short sleeve blouse with blue short pants," says a police report.
Wendy is the only child ofOtty Reyes, a Salvadoran national living in Belize for 10 years. According to Reyes, when she arrived home from work, she noticed that her daughter was not at home and most of her clothes were missing. "She is not in need of anything. She is my only child and every penny I work for, I do it for Wendy. The only thing I have seen of recent is that she is a rebellious child. She will do the complete opposite of what you would tell her to do. I decided to be very her on hard and took away certain privileges and set new rules. She broke everyone of them. So when I told her that I would either move to Belmopan or return to El Salvador with her, she suddenly went missing. She took with her four suitcases of clothes," said a very upset Reyes. "Some people told me that they saw her leave to Corozal Town. These past days have been hard for me and I have been unable to sleep knowing that my only daughter is somewhere out there. Like any other mother I am still concerned about her whereabouts," added a tearful Reyes. The mother strongly believes that she is in the company of a male companion in the Corozal District.
Meanwhile San Pedro Town police have put out a national missing person bulletin. If you have seen Wendy, you are asked to please contact the nearest police station at phone numbers: 911, SPT-206-2022, BMP-802-2222 or 21, CZL-402-2022, OWK-302-2022, BZE-207-2022 or 23, San Ignacio 824-2022, BVO-823-2038, DGA-502-2022, Independence-523-2022, PG-702-2022, Hattieville-225-6056 or Ladyville-225-2022.
Follow The San Pedro Sun News on Twitter, become a fan on Facebook. Stay updated via RSS