Michael Wallace shot and killed during robbery attempt
Monday, January 20th, 2014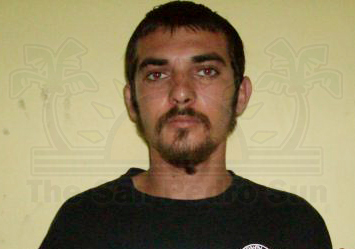 Police on Ambergris Caye are investigating a burglary and an attempted robbery that resulted in a man being shot and killed. The victim has been identified as 24 year old Michael Wallace, an unemployed individual of a San Juan address in San Pedro Town. Preliminary police report indicates that Wallace was one of three that attempted to rob a fellow islander when he was shot and killed.
According to the Officer in Charge of the Coastal Executive Unit and the San Pedro Police Formation Superintendent of Police Luis Castellanos, the incident started sometime after 10:30PM on Sunday January 19th with a robbery attempt. "24-year old Kirian Azueta, an accountant of Marina Drive reported to police that while he was going into his residence three people approached him as he got out of his golf cart to open his gate. They held him up at gun point and in the process one of the robbers fired a shot at him. Azueta then took out his licensed gun and returned fire."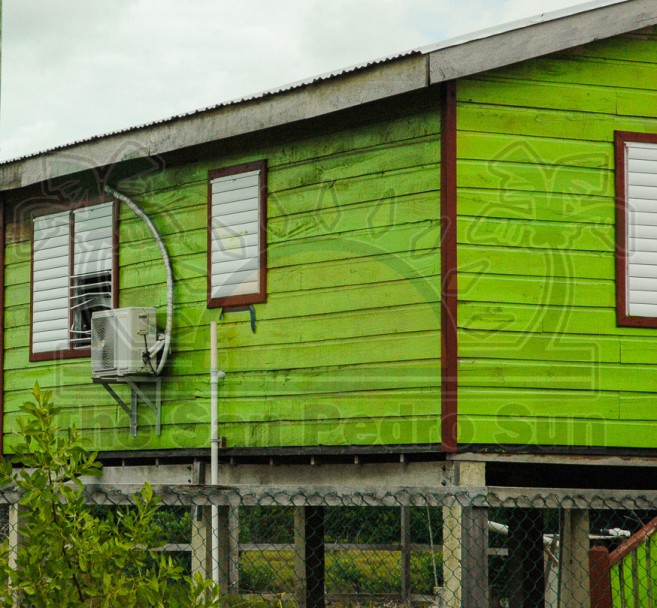 According to the preliminary police investigation, Azueta was approached by two of the three perpetrators who came out from the nearby bushes. One was dressed in a black "hood" type sweater with markings "TEXAS TECH" on the front. He had a black warm hat over his face and a rag over his mouth, green or grey silky pants and was armed with a black in color 9 millimeter pistol. Azueta told police that the person with the gun was of fair complexion. The other person was dressed in a white "hood" type sweater, had a rag over his mouth and was unarmed. According to Azueta, the male person with the black "hood" then reportedly pointed the gun in his face and told him not to move and not to reach for his gun and at the same time the armed assailant fired a shot at him but missed. Azueta claims that he then managed to pull out his firearm and returned several shots at the male person with the gun after which he ran to his neighbors' house and called the police.
When police visited the area, they retrieved from the scene a black "hood" type sweater with markings "TEXAS TECH" on the front and a black warm hat but did not find any of the three perpetrators.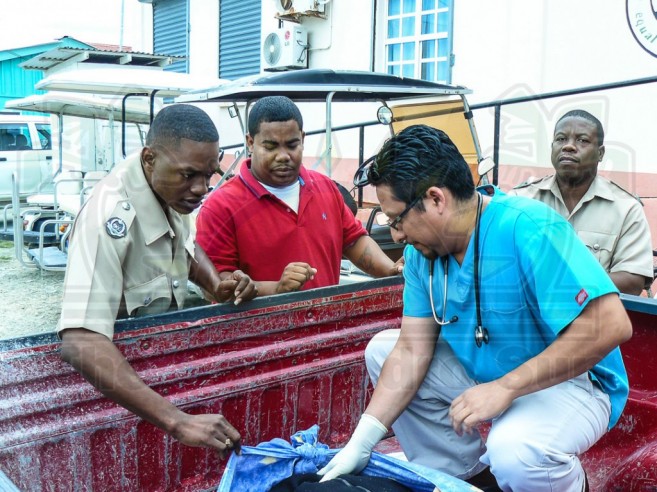 Castellanos said that sometime around 8AM on Monday January 20th, they were called to the DFC area where they found the body of a male around the entrance to the Azueta's property. "We recovered the body of Michael Wallace. He was seen suffering from some gunshot wounds to his chest. Based on the description given to us by Azueta, of the person who he claimed attempted to rob him, it matched that of the person found dead. We also found a 9 millimeter firearm next to the body at the crime scene," said Castellanos. He added that with the help of the community police, they managed to apprehend one of the alleged robbers identified as 44-year-old Timothy Carcamo, of a San Juan Area address and they are looking for a third person.
"What we have gathered is that Azueta's home was already burglarized and the three wanted to rob him and so we are looking at a burglary and attempted robbery," explained Castellanos.
As a result of the shooting, Wallace received a gunshot wound to the right upper arm pit, two to the right upper under arm pit, and 1 to the left rib cage. He was pronounced dead at 9:50AM on January 20th, 2014 by Dr. Javier Zuniga at the Dr. Otto Rodriguez San Pedro PolyClinic II. Police recovered one (1) .9mm CZ75 black pistol with empty magazine from Michael Wallace and (1) licensed .9mm Luger brand pistol S/N B119960 along with (6) .9mm live rounds from the complainant along with his gun license.
Azueta has since been interviewed by police but has not been detained as police are treating the incident as self defense. Wallace's body has since been transferred to the Belize City for a full post mortem examination as the police investigations continues. Catellanos said Wallace is no stranger to the police and has had previous run-ins with the law.
Follow The San Pedro Sun News on Twitter, become a fan on Facebook. Stay updated via RSS