Shooting victim Ivan Aldana remains in a critical condition
Monday, October 20th, 2014
A San Pedro Town resident is in critical condition and fighting for his life at the Karl Heusner Memorial Hospital (KHMH) after he was shot over the weekend. 24-year-old Ivan Aldana, a Belizean carpenter, was shot sometime around 10PM on Sunday October 19th in the San Pedrito Area. Police said that they are looking for one man known to them for the attempted murder against Aldana.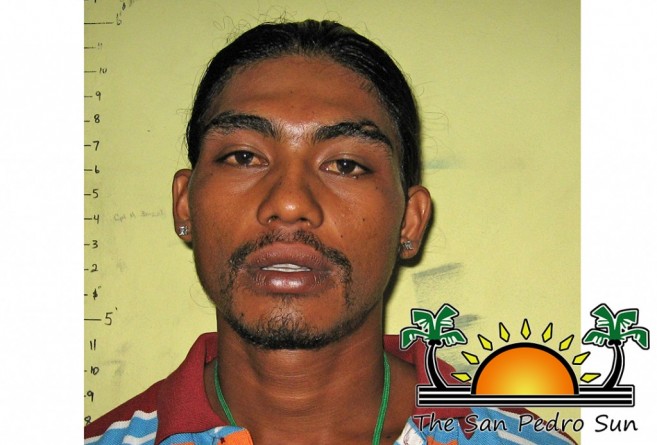 Station Sergeant at the San Pedro Police Station, Lenansio Bol, said that when they visited the Dr. Otto Rodriguez San Pedro PolyClinic II, Aldana was found with an apparent gunshot wound. "He was observed with a single gunshot wound to the upper back. Police investigation revealed that Aldana was standing at a bar, in the San Pedrito Area, when a person who he recognized fired about five shots in his direction, one of which caught him and caused the injuries," said Bol during a press conference on Monday, October 20th.
Aldana was rushed to the PolyClinic and later airlifted to the KHMH where he is listed in a critical condition and awaiting surgery. "According to doctors, the bullet is lodged in his spinal cord and they are doing everything possible to save him," said Bol. "Aldana was able to give police certain information and [we] are following up on that lead… He was able to give us a name and investigators are looking for that person."
Police would not disclose what may have caused the shooting, and neither would they speculate if it is related to the recent shootings in the area. Police did confirm that a number of people were at and near the establishment at the time of the shooting and authorities are positive that they will make an arrest in this recent incident.
Follow The San Pedro Sun News on Twitter, become a fan on Facebook. Stay updated via RSS