Honduran national, Johana Samantha Mendez Barrios murdered in San Pedro
Tuesday, February 16th, 2016
The San Pedro Police Department is seeking the public's assistance in solving the murder of 22-year-old Johana Samantha Mendez Barrios. The Honduran national was killed during an alleged aggravated burglary incident in the early hours of Tuesday, February 16th at an apartment building located on Bonefish Street, in the Boca Del Rio Area. Initial reports indicate that Barrios was attacked sometime between 5AM and 6AM upon arriving home. She sustained a single cut wound to the neck and was immediately taken to the Dr. Otto Rodriguez San Pedro Polyclinic II where she was pronounced dead shortly after arrival. Police have since processed the area and have launched a full murder investigation. The deceased has been transported to the Karl Heusner Memorial Hospital in Belize City awaiting a postmortem examination.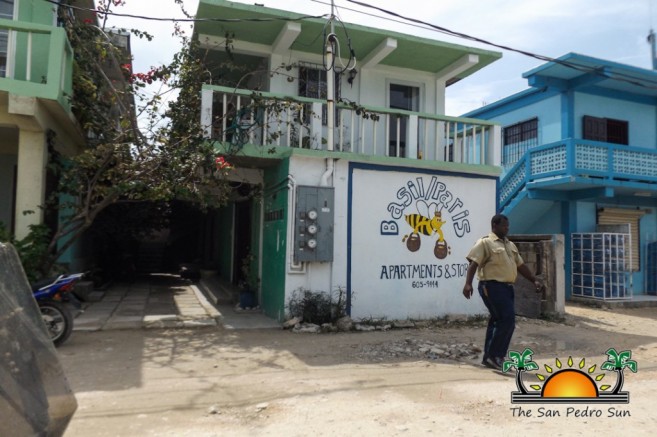 According to police reports, Barrios had been out socializing with friends before coming home. When she arrived, she noticed someone inside her apartment. An altercation ensued, leading to Barrios being fatally injured by her attacker. When police arrived at the scene, they learned that the victim had been taken to the polyclinic where she later succumbed to her injury. According to Officer in Charge of the Coastal Executive Unit Superintendent Sandra Bodden, no other signs of injuries were noticed on her body besides the single cut wound to the left side of her neck. Following protocol, Police contacted the Embassy of Honduras to inform them of Barrios' death, before publicly disclosing any information.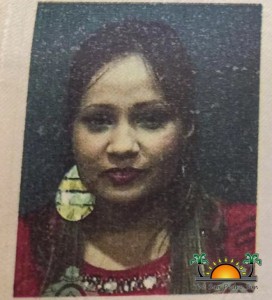 According to reports, Barrios lived on the second floor of the apartment complex and after being attacked, she managed to walk down the stairs to seek help from a neighbor. A witness told The San Pedro Sun that Barrios was observed to be bleeding profusely and allegedly saying that someone tried to rape her. One of her friends tried to cover her wound to stop the bleeding while they waited for help, but to no avail. Finally she was transported via golf cart to the polyclinic.
So far, the police have no leads. However, they have gathered information from residents in the area as well as Barrios' acquaintances. Barrios had no immediate relatives on the island, and had recently been working as a waitress at a local bar in the same vicinity.
Neighbors described Barrios as well-mannered, and she was not known to give trouble. She was very friendly, and during her over two-years living at the apartment building, she was not known to be involved in drugs or in any other illicit activities. At the time of the incident, some tenants admitted hearing some commotion but dismissed it as any other common noise.
With this violent attack, Superintendent Bodden indicated that the local police are taking serious measures as to avoid any similar incidents from occurring in the future. "We have been working with the numbers that we have and the patrols are out on a daily basis. The increase of presence from our officers during the weekends has been done in order to try minimizing any [such] incidents from occurring," said Bodden. She also added that with more foot patrols, criminal activities can be thwarted; however, community assistance is still needed to prevent and report crime.
Anyone with information that can assist the Police Department solve the murder of Johana Samantha Mendez Barrios is asked to call Crime Stoppers Belize at 0-800-922 TIPS (8477). Because calls are answered by professionally trained operators in the United States of America, the calls are untraceable and confidential.
Johana Samantha Mendez Barrios leaves behind a two-year-old daughter, currently residing in Honduras.
Follow The San Pedro Sun News on Twitter, become a fan on Facebook. Stay updated via RSS