Wanted person Melissa Ferguson surrenders to police
Friday, August 12th, 2016
On July 19, 2016, William 'Donny' Mason, a Guyanese/Canadian was arraigned along with four other persons: Ernest Castillo, 20, Keron Fernandez, 29, Ashton Vanegas, 29, and Terence Fernandez, 30, for the kidnapping and murder of Pastor Lucas. Almost immediately after the discovery of the heinous crime, police issued a wanted bulletin for the apprehension of Melissa Ferguson, Mason's wife. After being at large for over three weeks, Ferguson voluntarily turned herself in to the Belmopan Police on Monday August 8th. She was officially arraigned for the crime of "Conspiracy to Kidnap" two persons on Wednesday, August 10th, and was remanded to the Belize Central Prison.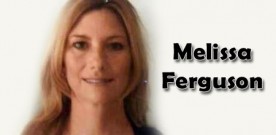 Before noon on August 8th, she was escorted to the Belmopan Police Station by her attorney, Richard 'Dickie' Bradley. There she provided a lengthy statement to the police which went for hours. Police believe that Ferguson was at her husband's house when the kidnapping of Pastor Lucas, along with two other persons took place. Ferguson has confessed that she was at home when Pastor Lucas visited on Friday, July 15th, the day he was murdered, but according to her, she did not notice anything odd.
Speaking on her behalf was her attorney Dickie Bradley who shared his client's version of Pastor Lucas' presence in Mason's house that Friday. "She said to the police, she recalled seeing Pastor Lucas who had been a frequent visitor to the residence. According to her, he was there earlier in the afternoon and to the best of her knowledge he had left," said Bradley. He added that her client also claims that during the course of the afternoon and evening she noticed that her husband had left along with some of the workers from their property.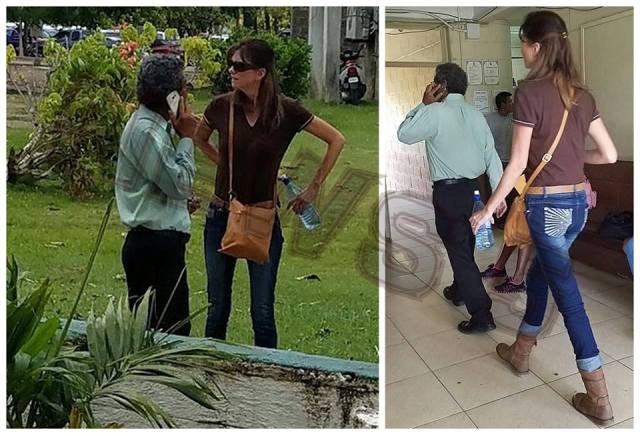 Bradley continues to assert that Ferguson declared that while she was at home during that evening, she did not realize what was happening until her husband arrived accompanied by police. Mason asked her to get the spare keys for his vehicle without giving any explanation. Later on she received a message that her husband would need an attorney.
Bradley stated that he does not think she was hiding during her absence, since Ferguson had contacted him to make arrangements to cooperate with the law. He says that he was able to confirm that Ferguson's passport had no signs that she left Belize, and indicated that his client remained in the country the entire time.
"It says something to her credit and it should have said something to those who came up with this last minute bogus charge on her. She could have been long gone the very night, and it highlights the fact that here is somebody who knew she was entirely innocent of what transpired; she absolutely knew nothing and it was a shock. The first time I met her and was trying to get some sense of what was happening she just kept saying "I can't believe this has happened. If I know I did something and I can go home to my country, why am I here going through this embarrassment that she has been subjected to," said Bradley.
Despite the charges, Ferguson strongly states that she is 100% innocent, and did not take part of any conspiracy. She plans to apply to the Supreme Court, where if approved, would be offered Supreme Court Bail.
Follow The San Pedro Sun News on Twitter, become a fan on Facebook. Stay updated via RSS