Missing Canadian-American couple found dead
Tuesday, May 2nd, 2017
Two persons have been taken into custody after the murder of 52-year-old Canadian national Francesca Matus and her boyfriend, American national 36-year-old Drew De Voursney. Their lifeless bodies were discovered on Monday, May 1st on Chan Chen road, leading to a cane field in the Corozal District, northern Belize. The couple had been reported missing since April 26th, when close friend Joe Milholen could not locate them. Due to the advance state of decomposition and onsite post-mortem examination was done, certifying 'strangulation,' as the cause of death.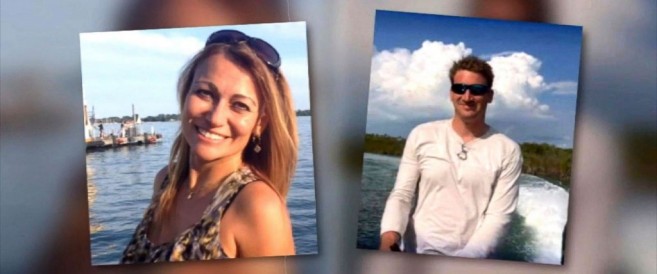 One of the detainees is said to be of Canadian nationality, but police have not officially to confirmed the suspects' nationalities. During a police press briefing on Tuesday, May 2nd, Belize police stated that the case is being treated as a murder investigation, and added that they are also looking at some threats made to Matus. Dennis Arnold, Commanding Officer in Charge of the Corozal Police Formation indicated that if Matus would have reported such threats to the police, things could be different. "They were just open threats," he said. "Maybe she would still be alive today if she had reported them." The police have indicated that people have been questioned in the case, but declined to further comment on the investigation.
De Vournsney and Matus were reported by Milholen on Wednesday, April 26th. According to his statement to the police at around 8:30AM, he went to pick up Matus, a resident of Serenity Sands, Consejo Road, near Corozal Town. According to Miholen, Matus was supposed to fly back to Canada on Wednesday, and he was to drive her to the Philip Goldson International Airport in Ladyville, near Belize City. However, she was nowhere to be found. "When I arrived there to pick her up, the gate was closed and the car was gone," Miholen told the media.
He reportedly called her several times but to no avail. He also stated that he called her boyfriend, De Voursey, who lived in the nearby Ranchito Village, but received no response. Milholen also told authorities that De Voursey's cycle was parked on Matus' driveway,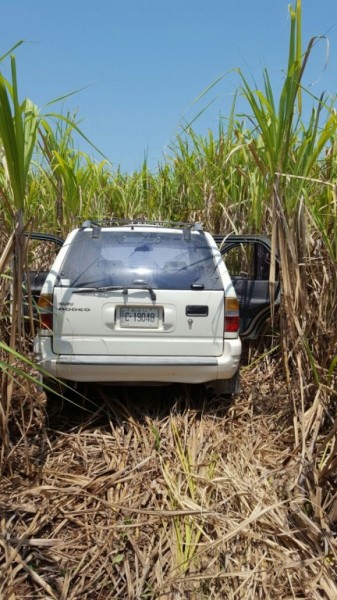 but her white Isuzu Rodeo was missing. The last time he recalled seeing the couple was on Tuesday, April 25th at a bar and grill located at 1st Avenue in Corozal Town. At that time, Matus was observed wearing Demin white short pants and a white long sleeved blouse, with a pair of brown shoes. Meanwhile, De Voursey was last seen wearing a blue and white shirt with Toronto maple leaves on the front and camouflage long pants, a pair of brown boots and a black wrist watch.
Search party efforts were launched, and during the weekend, Matus' white Isuzu, was found on Sunday, April 30th at around 1:30PM behind a cane field in Paraiso Village, Corozal District. The vehicle was clean, but its battery was gone.
On Monday evening, their lifeless bodies were discovered at a cane field along the Chan Chen/Patchakan Road of the same district. According to police, the bodies had on clothing matching those that they were last seen in. Matus' body was beneath De Voursey's, and both were in an advanced state of decomposition. Police also observed that both persons had tape around their right wrists. The bodies were in an advanced state of decomposition.
Police have informed that they continue collaborating with the Embassy of the United States of America and Canadian Consulate as investigations into this incident continue. Additionally, preparations have been made to transport the bodies back to their respective countries. Matus and De Voursney were well known by the large expat community in Corozal. Matus had been living in Belize for the past six years while De Voursney, a former US Marine, had recently moved to the country.
Follow The San Pedro Sun News on Twitter, become a fan on Facebook. Stay updated via RSS