Julian Tun shot to death; no arrests made
Monday, July 10th, 2017
On Saturday, July 8th, the San Pedro Police responded to a shooting incident on Seagrape Drive, south of San Pedro Town, which resulted in the death of 16-year-old Julian Tun. As police arrived at the scene at 11:18PM, they observed the lifeless body of Tun with gunshot wounds to his left cheek, top of the head, and abdomen. Police also indicated that seven shots were fired, of which the majority of expended shells were retrieved.
After police processed the scene, Tun was transported to the Dr. Otto Rodriguez San Pedro Polyclinic II, and was officially pronounced dead by a Medical Officer. His body was later transferred to Karl Heusner Memorial Hospital in Belize City for a post mortem examination, where he was identified by a family member.
Officer in Charge of the Coastal Executive Superintendent Henry Jemmott explained that Tun was more than likely attacked by someone he knew. "We have no records to show that Tun was a resident here and we believe he arrived to the island early Saturday morning to visit. On his record, he has a Hope Creek address in the Stann Creek District, and one from Belize City. Initial investigation into this matter is that this said male person went to that location to meet someone. After he was removed off of the compound, he returned, and that is where he encountered two male persons. This is the time we think the fatal shooting incident occurred," said Jemmott.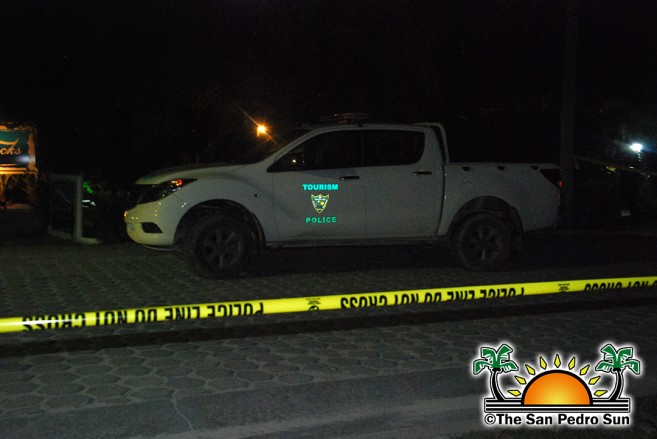 Several eyewitnesses spoke to The San Pedro Sun, claiming that Tun was lured to his death. Some even indicated that Tun's killers arrived via boat at a dock south of San Pedro Town, and waited to attack him. However, these are all allegations, and The San Pedro Sun encourages witnesses to forward helpful information to the San Pedro Police.
In addition, Tun was no stranger to police. On June 20, 2016, he was arrested and charged with (4) counts of attempted murder, (2) counts of dangerous harm, (4) counts of use of deadly means of harm, (2) counts of wounding, one count of possession of an unlicensed firearm, and possession of unlicensed ammunition. He was the main suspect in the attempted murder of Police Corporal Alrick Arnold during a gang shootout in front of the Queen Street Police Station in Belize City. While previous news reports indicated that Tun had been remanded to the Belize Central Prison following his arraignment, the exact date of his release is not yet known.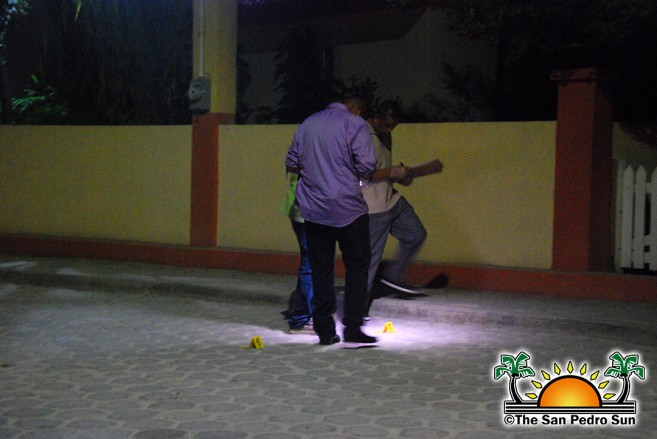 Although OC Jemmott could not confirm if the motive for Tun's murder was retaliation, he believes that Tun's criminal past could be a concrete lead. "We have encountered these details of this criminal record as well, and we are continuing our investigation to see if this could be the cause of his death. Investigations are still ongoing, and we are looking to find out who commit this lawless crime," said Jemmott.
While San Pedro Police were initially seeking two persons of interest at the start of investigation, they managed to detain nine persons for questioning in connection to the murder. However, no official charges were laid against them, and they have been since released. As of Thursday, July 13th, police told The San Pedro Sun that they are continuing their investigation.
Follow The San Pedro Sun News on Twitter, become a fan on Facebook. Stay updated via RSS