No arrests in Alfredo Cowo's murder; San Pedro Police weigh in
Tuesday, January 16th, 2018
After initially declining interviews to the media regarding the fatal shooting of island resident Alfredo Cowo, the San Pedro Police Department offered a short press briefing on the afternoon of Tuesday, January 16th. The Officer in Charge of the Executive Coastal Unit, Superintendent Henry Jemmott told the media that the investigation is in its infant stage and no motive has yet been established. It was also confirmed that no suspects have been apprehended, but the investigation continues.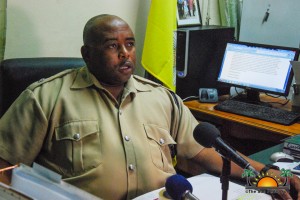 Jemmott shared the official police report, stating that around 12:40AM on Tuesday, January 16th, police visited the emergency section at the Dr. Otto Rodriguez San Pedro Polyclinic II. There, they observed Cowo, a Belizean fisherman of the San Pedrito Area, suffering from apparent gunshot wounds to the right side of the chest. Initial investigation states that Cowo was socializing near Central Park by an establishment when a male person came and apparently fired several gunshots in his direction causing the said injuries. He was transported to the Polyclinic and later airlifted to the Karl Heusner Memorial Hospital where he succumbed to his injuries.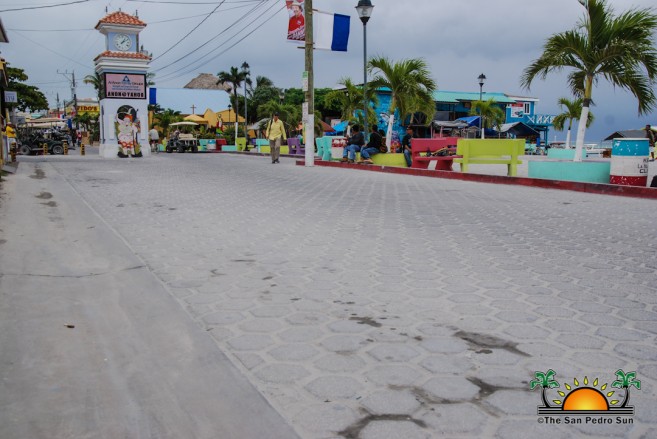 Cowo was apparently sitting on a parked golf cart in the company of a female person, who reportedly drove him to the Polyclinic after being shot. The family of the deceased continues to speculate that the police is involved in the fatal shooting of their relative and are now in fear for their safety. Cowo was one of the victims involved in a case of police brutality, involving San Pedro Police officers Norman Coye and Darnell Madrill in a shooting incident eight months earlier at Central Park. Five persons were injured, including Cowo, in the shootout by the officers. The officers were charged with Wounding and placed on interdiction awaiting trial. For months the case kept being adjourned until it was dismissed on Tuesday, January 9th. Cowo was infuriated with this verdict and took legal advice in an effort to open the case and have the officers re-arrested. In the process, he told The Sun that he was very disappointed and that he would not stop until he obtained justice for the injuries he suffered at the hands of the said officers. He also shared that he was in fear of his life as he had been informed by close friends that police officers of the San Pedro branch were preparing a hit on him. He stated that he had no enemies and that if something ever happened to him, the police should be held liable.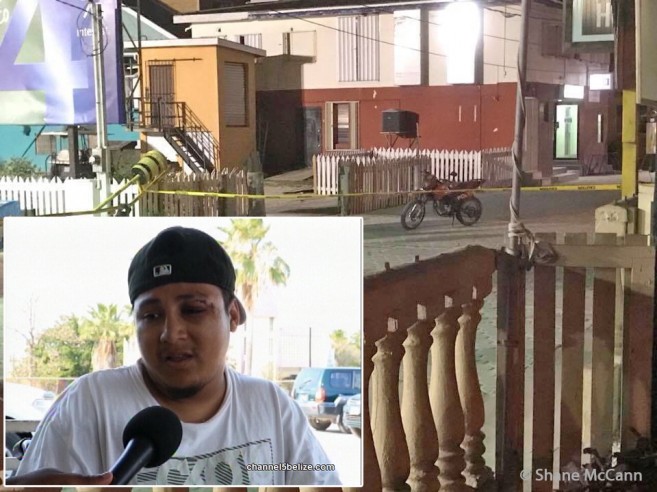 Jemmott denied the allegations that any of his officers were involved in the fatal incident. "So far we have not uncovered anything, the matter is under investigation and it is too early to make any assumptions at this time," said Jemmott. He noted that at times people might lose hope in the Police Department, but he encourages the community to trust in their work as they are working with additional staff from the mainland to try to solve this homicide as soon as possible. He indicated that if the investigation reveals any wrongdoing by members of his branch, they will be dealt with according to the law. "I will not tolerate such a thing, and as you can see in the past, I make sure that any officer who commits any crime is charged and arrested for their offenses," ended Jemmott.
Cowo was no stranger to police. On April 12, 2013, he and his brother were involved in a stabbing incident that left 17-year-old Jason Chan in a critical condition. According to an official report, Chan was in front of an establishment at the corner of Barrier Reef Drive and Pelican Street, when he and another friend got into an altercation with the Cowo brothers. It is believed that during the altercation, Cowo and his brother inflicted the injuries on Chan.
About seven months later in October of the same year, Cowo was involved in an armed robbery and charged with possession of an unlicensed firearm, ammunition, and robbery. The official report stated on October 23, 2013, 19-year-old Nelson Rhaburn a maintenance worker was assisting a friend to his house on Pescador Drive when he was approached by two male persons. One of them (Cowo) was armed with a handgun, which was placed in his mouth, while the other person robbed him of his Camel bag valued at $250BZ, a wallet valued at $65US containing $250 in cash. The report continued stating that Cowo and his companion attempted to take away his Deltex brand tennis shoe, and upon his refusal, a struggle ensued. A short while later, police arrived on the scene and detained Cowo. Police recovered one Pistol .32 caliber with serial number D1 Star Brand made in Spain and a magazine loaded with three live rounds with one in the chamber.
As the investigation continues, the San Pedro Police Department is urging the public to assist in solving this case as the police are working hard to capture the responsible culprit. They asked the many eyewitnesses that saw what happened to come forward and assist the police with valuable information in order to apprehend Cowo's assailant. The San Pedro Police Station can be visited on Pescador Drive or reached via phone at 206-2022.
Follow The San Pedro Sun News on Twitter, become a fan on Facebook. Stay updated via RSS