No arrests as yet on Lee Roy Haylock's murder
Monday, April 9th, 2018
San Pedro Police continue looking for leads in the murder of 22-year-old Lee Roy Haylock. Haylock, a maintenance worker from the San Mateo Subdivision was killed on Friday, April 6th on an empty lot north of San Pedro Town. He sustained three stab wounds to the lower left abdomen, three stab wounds to the left side of his chest, one stab wound to his back, two stab wounds on his hand and a slashed throat. Since the discovery of the body at around 12:30AM, a motive is yet to be established.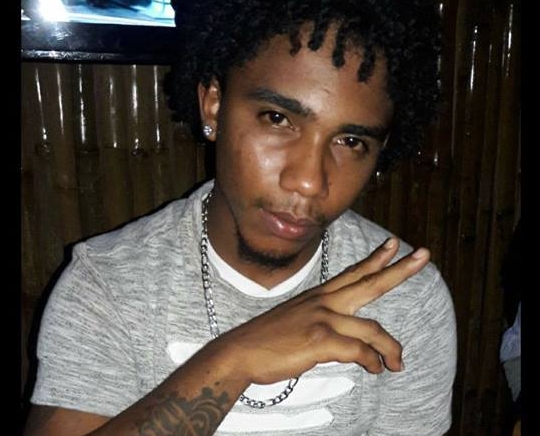 According to some of his friends, they believe he was lured to the area by some friends where apparently a brawl took place in which Haylock was killed.
Friends of the deceased recall that earlier on Thursday, April 5th, Haylock was observed socializing with friends. His girlfriend told the media that she saw him around 7PM on Thursday and later spoke to him on the phone around 9PM. She understands that thereafter he traveled up north with some acquaintances where apparently a confrontation ensued.
The fight alerted residents of the nearby area to call the police. According to an official police report, when they arrived at the scene around 12:30AM, Haylock was lying face down in a pool of blood. Police discovered a small knife stained with blood which is believed to be the murder weapon not far from the body.
According to friends that knew Haylock, they believe that he was attacked by more than one person as he was not an easy person to be subdued in a fight. Others say that Haylock was aggressive and troublesome, friends have reiterated that he was a calm person who would often keep a low profile. His friends also characterized him as a hustler, working hard to try to make a living.
Haylock's acquaintances and family remain puzzled as to why someone would want to kill him and are hopeful that authorities will soon bring the culprits to justice. Police continue investigating and are calling on the public to come forward with any information that may lead to arrests of the responsible person/s.
Haylock is said to have been originally from the Ontario Village in the Cayo District and had been living on Ambergris Caye for several years.
Haylock's brutal stabbing marks the third murder for the year on the island of Ambergris Caye.
Follow The San Pedro Sun News on Twitter, become a fan on Facebook. Stay updated via RSS