Suspected shooter Leon Walford arraigned for Lamont Lipka murder
Wednesday, November 21st, 2018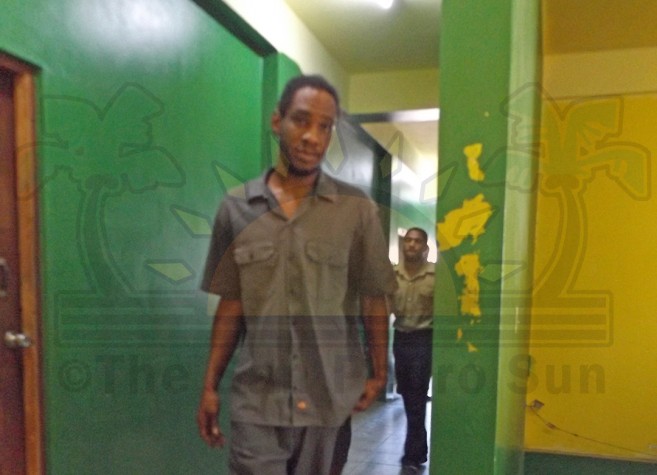 Police apprehended Leon Walford for the murder of Lamont 'Monty' Edward Lipka on Sunday, November 18th in Belize City, after being at large for weeks. Walford was jointly charged for Lipka's murder on November 5th, along with Tracy Betancourt, while he was still a fugitive of the law. Following Betancourt's arraignment, police intensified their search for Walford, and after being detained was arraigned at the San Pedro Magistrate Court on Wednesday, November 21st for murder and conspiracy to commit murder. No plea was taken, bail was denied, and he was remanded to Belize Central Prison until his next court date on January 30, 2019. Betancourt is expected to stand trial the same day.
During his appearance at the Magistrate Court, the charges were read to Walford identifying him as the suspected gunman who shot Lipka up to six times. According to evidence presented, surveillance footage shows the alleged perpetrators, namely a John Carlos Hernandez, who was arrested and charged with Kept Ammunition without a Gun License on May 14th, Betancourt and Walford. After Lipka was shot to death by the male person identified to be Walford, police collected fingerprints and other important evidence that led their investigation to conclude that Walford is connected with the brutal murder of the businessman.
At the time of his death, Lipka owned and operated Tropicana Bar and Grill, on Coconut Drive. On May 13th of this year, while tending to patrons, an unknown gunman walked into the establishment after 9PM and shot him in the presence of patrons. Lipka was hit in the head, neck, chest, abdomen, and arms. The shooter then ran in a southerly direction, making good his escape.
The police investigation continues as they prepare details of the charges against Betancourt and Walford when they return to court next year. Disclosure of the evidence in further details is expected to be presented by the prosecutor against the duo.
Follow The San Pedro Sun News on Twitter, become a fan on Facebook. Stay updated via RSS