Two in custody for separate armed robberies in San Pedro
Monday, September 28th, 2020
Police in San Pedro Town have detained two persons in connection to two separate armed robberies which occurred on Saturday, September 26th. One of the robberies was reported at La Familia tortilla factory in the DFC Area and the other one at Island Shop on Pescador Drive.
According to a police report on Monday, September 28th, in the first incident, two males entered the La Familia tortilla factory, one armed with a firearm. They demanded money and stole $110 from the cashier. They then left the area on bicycles.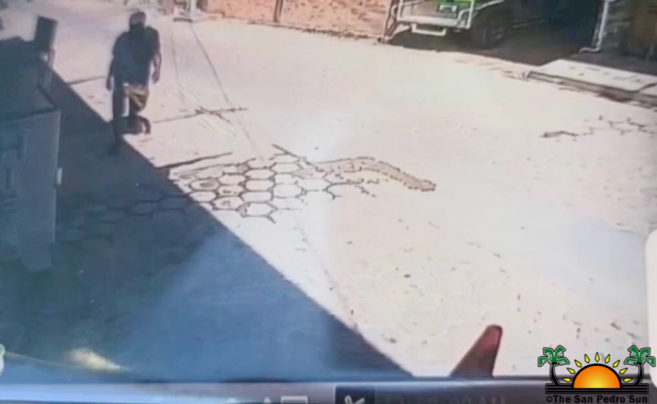 Around 2PM, another armed robbery took place on Pescador Drive at Island Shop. Police said the proprietor told them that they were inside the shop when a male person entered with a firearm. He pointed the gun at the shopkeeper and proceeded to rob the business of an undisclosed amount of cash. Police added that the thief also stole personal items such as cell phones from persons inside the shop. A surveillance video showed a male person walking towards the shop. He had what appears to be a buff and a cap. Witnesses said this thief left the shop on foot.
Police said they are not sure if these two robberies are connected, but they believe the perpetrators are from the island. As they continue to question the persons in custody, they hope to get some answers.
Follow The San Pedro Sun News on Twitter, become a fan on Facebook. Stay updated via RSS