Suspects in tourist death in San Pedro all previously charged with murder
Wednesday, January 4th, 2023
Two islanders, Delson Paguada and Lucio Salazar, were arraigned on Tuesday, January 3rd, for the December 30th shooting death of American tourist J'Bria Michelle Bowens in San Pedro Town. A third person, Alfredo Trapp, is wanted for questioning by police. One thing this trio has in common is that they have all faced Murder charges in the past. However, each has managed to get out of imprisonment in one way or another.
Paguada and Salazar remain remanded at the Kolbe Foundation Belize Central Prison until their next court date on March 3rd. If Trapp, who is still at large, is apprehended and charged with Bowens murder, he is to appear in court on that same date.
Paguada – Charged twice for previous murders
Paguada has a long history with the law. According to police, he is one of the prominent people suspected of being involved in the drug turf war on the island and blamed for a spike in crime in 2018. In January of that same year, Paguada, along with a 45-year-old man and a minor, were arrested for the deadly shooting of Jimell Paul Jex and the wounding of his cousin Dion Neal. Paguada and the other adult were formally prosecuted for the charge of Murder and remanded. They both denied the accusation, while the minor was reportedly sent to the Wagner's Youth Facility.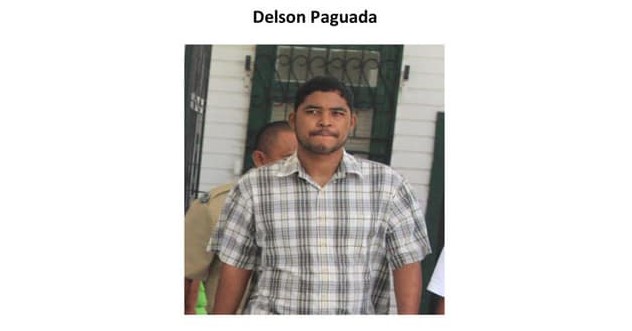 As per reports, Paguada continued claiming his innocence, and in June 2019, he was allowed to prove his innocence before Chief Magistrate Sharon Frazer. Sometime later, Paguada was released on bail and returned to the island.
There have also been attempts on Paguada's life, once a hand grenade was thrown in his residence yard. No one was injured, but Paguada remained under police radar as it was suspected that he was in dispute with potential island gang members.
The young fisherman from the San Mateo subdivision could not stay out of trouble, and in October 2021, he was arrested, charged, and remanded for the murder of Jerry Espat. Espat was gunned down by Cangrejo Caye, south of Ambergris Caye, while fishing with his brothers. Paguada was identified as one of the shooters. Sometime later, Paguada was reportedly released. When he was detained for Bowens death, his mother said that he was out on bail and under curfew, explaining that Paguada could not be the shooter because, due to the imposed curfew, he was at home when the shooting at Central Park occurred.
Salazar
In the case of Salazar, a report from May 2013 states he was arrested and charged with Murder for the death of Jeremy Baptist. According to police, the charges arose from an investigation into a shooting where Baptist's lifeless body was presumed to be ditched at sea. There are no reports of the body ever being found.
Trapp
Alfredo Trapp and three other persons (Luis Campos, Mark Arzu, and Santos Garcia) were charged for the April 2015 murder of island taxi driver Rigoberto Beltran. The four men were charged with Murder and Conspiracy to commit Murder.
In May 2018, Campos was set free from charges three years later. According to the court report, the 'noelle prosequi' was given in a letter dated May 10, 2018, after no further evidence tying Campos to the crime, was presented. The court report added that although Campos had been released, the charges against Arzu, Trapp, and Garcia remained. However, it appears Trapp was also released. It is unknown if Trapp was offered bail when he was released and if it was also due to a lack of evidence. SPSUN's attempts to find out the details of his release were fruitless.
Follow The San Pedro Sun News on Twitter, become a fan on Facebook. Stay updated via RSS