Doctor Love: Ultimatum
Sunday, February 17th, 2013
Dear Doctor,
I have had the same boyfriend for a year and a half and I am very dissatisfied with the relationship. The reason I am so unhappy is because we are going nowhere. Nothing has changed since the first three months after we started dating.
What worries me is that he is such a nice guy. He is the kind that other women would look at him and drool over. As a matter of fact, a lot of them do. I will say this for him; this kind of thing doesn't have any effect on him at all. I have seen a lot of them make a play for him and he just kind of brushes them off. I wish he would take one of them up on it because it would make this whole thing easier for me.
There are a lot of people who would say I am crazy for wanting to get rid of him but they don't know what it is like. He is never going to marry me. At first I used to hint about it and I finally came right out and asked him. He says that he thinks the problem with most marriages is that the people get married when they are too young. I am twenty-six-years old and he is twenty-eight. I am sorry but that is not too young. I have twenty-eight-year old friends who have three or four children and they are doing fine.
He is perfectly content to rock along and watch his football on TV and go out a couple of times a week with his friends. Not me. I want out. I have warned him time and again that I want a marriage and I want children and I am not going to wait any longer. He pays no attention at all. I think that it would not matter if it was with me or with anyone else. He would be the same.
How do I go about breaking up with a guy who everyone else likes and who has no clue that this is coming?
/s/ Right Now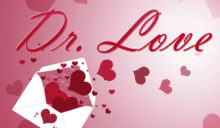 Dear Right Now,
Who knows? Maybe leaving is the only way you can get him to make a move. If you are going to do it, here are some suggestions:
* Do this job face-to-face. Anything involving this much emotion and feelings can never be done over the phone or with a text message.
* Unless he is totally devoid of emotion, he is either going to try to talk you out of it or tell you goodbye. Listen to what he has to say. It might affect your decision.
* Finish it off for good. Don't have any of this "we can still be friends" stuff. It only gets messy later on.
* Do it now. Don't wait for the perfect time or anything like that. There is no time like right now. Later gives you time for second thoughts.
Follow The San Pedro Sun News on Twitter, become a fan on Facebook. Stay updated via RSS