Dr Love: Drinker
Sunday, July 21st, 2013
Readers,
Please send your letters. They can be formal letters or handwritten notes. They are edited solely for grammar and spelling. Also, they are sometimes edited for length
Dear Doctor Love,
I was married to a man for nine years. Our marriage broke up because of his problems with alcohol. When he got drunk, he got abusive to me. When I finally could not take it any more I left him and went off to start my life over. When we reached a divorce settlement I ended up coming to Belize
A year ago I met a guy and we started dating. He is a truly nice man and a wonderful lover. He drinks but he is not abusive when he is drinking. We discussed marriage and moved in together a few months ago. That's when I discovered that all he really does is drink. He tolerates sports because his drinking friends are interested in them. He goes fishing because the same friends go fishing. The only thing he really likes is alcohol.
I reminded him that my first marriage broke up because of alcohol. He says that he is nothing like my first husband and he will continue to drink. He thinks it is unreasonable for me to want him to quit drinking just because I don't like it. As long as it does not interfere with our relationship he sees no reason to quit. He says he loves me and wants me to be happy but the only thing that would make me happy is for him to quit drinking just to get drunk. What would make him even happier than he is right now is for me to drink with him, which I refuse to do.
I cannot believe that I have fallen into the same trap twice. Is there something wrong with me? One of the saddest things is that I feel that he truly loves me. What should I do?
/s/ Twice Burned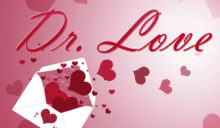 Dear Burned,
Any man who has two loves and says he loves them both equally is a liar. It could very well be true that your boyfriend loves you deeply and sincerely. He probably believes it with all of his heart. However, he has two loves and you are not number one. His first love and his first allegiance is to the bottle. This is an undeniable truth for all alcoholics. Notice that he does not deny that his first love exists. He makes excuses instead of why he should be able to keep both you and the alcohol.
You are playing a losing game. An alcoholic will always be true to the first love. They will do so at all costs. If it costs them terrible pain they will still do it. If it costs them a house, a car, a marriage; so be it. Once they are committed to this path nothing short of a miracle can change it. Love can fade but the joys of alcohol are forever.
There is nothing wrong with you that better judgment cannot cure. Cut your losses and run like a thief.
Follow The San Pedro Sun News on Twitter, become a fan on Facebook. Stay updated via RSS