Mexico and Belize celebrate 20 years of education and technical cooperation
Saturday, October 8th, 2011
Belmopan, Belize, 7 October 2011- Mexico and Belize celebrated 20 years of successful education and technical cooperation in an official ceremony held today in Belize City and attended by high government officials from both countries.
In the event, from the National School of Professional Technical Education of Mexico (CONALEP) its General Director, Wilfrido Perea-Curiel, and the Chief Executive Officer in the Ministry of Education and Youth, David Leacock participated. Ambassador of Mexico to Belize, H.E. Mario Velazquez also attended the event.
During the ceremony, Mr. Perea and Mr. Leacock underlined the relevance of 20 years of successful education and technical cooperation that has contributed to the development of Belize and Mexico. The cooperation has also benefited those Belizeans and Mexicans who have participated in different programs and whose lives where radically changed after completion of their studies.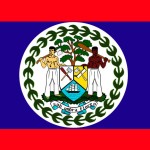 Mexican Ambassador Mario Velazquez informed about what CONALEP means in Mexico and its importance to the bilateral relation with Belize. Ambassador Velazquez congratulated CONALEP and the Ministry of Education and Youth for their achievements. He stressed the relevance of the CONALEP scholarship program that promotes the development of technical capacities of Belizean students and mentioned that 114 Belizeans are now working in a better situation, with the knowledge and expertise learnt in Mexico, while dozens of Mexicans who attended the Regional Language Centre (RLC) of the University of Belize, have improved their ability in English as a second language.
During the event held at the ITVET Belize City Complex, a commemorative plaque was unveiled.
The Mexican Delegation also held a technical meeting with the Ministry of Education Senior Management team and key stakeholders from the Employment Training and Educational Services (ETES), the Institute of Technical & Vocational Education and Training (ITVET), the National Council for Technical and Vocational Education and Training (NCTVET), the Tertiary, Post-Secondary & Adult and Continuing Education Services (TPACES) and the Regional Language Centre of the UB.
Follow The San Pedro Sun News on Twitter, become a fan on Facebook. Stay updated via RSS