Editorial: We are part of the bigger picture
Sunday, August 4th, 2013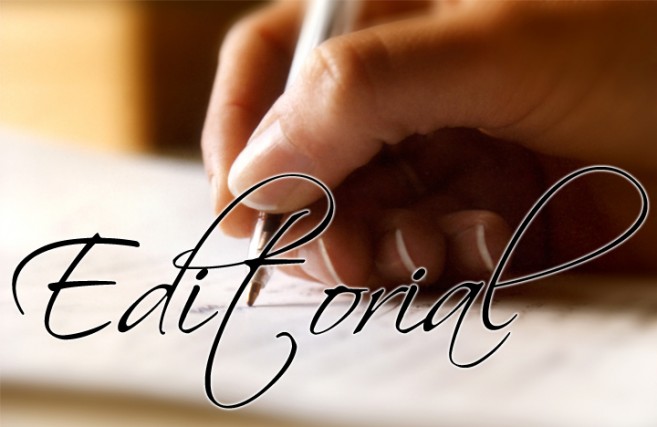 As the community newspaper we often fill the shoes of 'island ambassador'. Called upon by all types of people and professions from around the globe, we are asked for specific information about Ambergris Caye that a local paper is sure to know. We are always happy to help, and we can get pretty involved and creative in assisting these entities and individuals in fulfilling their quest. It's a two-way benefit, we provide them with the info and direction they need and we get to know some very interesting (and inspiring) people along the way. Often what their mission is evolves into news for the community of San Pedro and we eagerly share their story with our readers. We make friends with many of them and watch as they prosper in whatever project they pursue. Time and time again we are lauded with appreciation by those we help, often gushing, "We couldn't have done it without the help of The San Pedro Sun"… and although we are flattered by the gratitude we also feel a great sense of appreciation in return. How fortunate we have been to be a part of something bigger, a cog in the wheel of progress for someone who tackled a mission that depended on the contribution of others (and us) to make it a reality. Isn't that what it is all about, being there to help others to be successful?
We fondly recall when three years ago Kim Shackelford came to our office and told us of a vision she shared with her University of Mississippi (Ole Miss) students to initiate the San Mateo Empowerment Project. We reported on their progress every step of the way, and not only did the community of San Pedro learn about their efforts but the stories were shared globally on our website. 'Ole Miss' journalism students also traveled to San Pedro and reported on the community effort and we had the pleasure of working with students like Margaret Ann Morgan who briefly interned with us and submitted stories to our publication. Not only was the San Mateo Empowerment Project a success but the journalism students were ultimately recognized for their journalistic efforts (M-Powered Magazine) with the RFK Journalism Award. We also watched the success of Ms. Shackelford, who was recently appointed as the Deputy Director of Family and Children Services at the Mississippi State Human Service Department. We can't help but feel proud!
Sometimes young writers are looking for an opportunity, and The Sun is all about saying "Sure, let's give it a try!" when an aspiring student comes to us. A while ago we took one such individual under our wing, Angel Navidad, who wanted to give news reporting a try. After some time, he decided that is wasn't his passion after all, but we were happy to give him the chance to figure that out. However we knew he would find his calling and you can imagine how proud we were when in April of this year we got to report on his success! As a student at Bishop Martin High School, Angel was the team leader for a student project, "Coconuts for Life" which earned the top prize at the inaugural Sagicor Visionary Challenge, a regional competition showcasing science and technology. He then traveled to Barbados to represent the project against 12 other projects from the participating countries of Anguilla, Antigua and Barbuda, Barbados, Belize, Dominica, Grenada, Guyana, Jamaica, St Kitts and Nevis, St Lucia, St Vincent, the Grenadines and Trinidad & Tobago. "Coconuts for Life" took first place in the challenge and we are certain the future looks very bright for this talented young man!
The list of students and groups we have helped with facilitating their projects and assisting in getting their story out is endless. University of North Georgia, USA study-abroad students like photographer Josh Jones was a pleasure to work with and provided us with some excellent stock photos, in turn he accompanied us to cover food review stories and got to try his hand at underwater photography! Each year we also enjoy working with the super energetic students from Smith College, Massachusetts USA who travel to San Pedro to hold the Coral Ed-Ventures summer program for our island students. Ultimately we are part of the greater picture and while our newspaper is locally based, our website and welcoming attitude towards these students from abroad also gets the word out internationally about whatever is happening on the island.
Currently we have two local students who are working with us, Alice Corrigan and Jessie Sosa and we are happy to give them the opportunity to try their hand at writing and reporting. Their success is our success as a community newspaper that strives to see others accomplish their goals in life.
Follow The San Pedro Sun News on Twitter, become a fan on Facebook. Stay updated via RSS